ARCHES NATIONAL PARK


BEZIENSWAARDIGHEDEN / HIGHLIGHTS


Bezienswaardigheden / tips Arches National Park 2021:

1) Arches National Park: Arches National Park is een National Park in het oosten van de staat Utah. Het park staat vooral bekend om zijn arches (rotsbogen), unieke rotsformaties in de vorm van een brug die zich over miljoenen jaren gevormd hebben. Arches National Park trekt jaarlijks ongeveer 1,7 miljoen bezoekers. De entree voor Arches National Park is $ 30,00 per privé voertuig. Dit betreft iedereen in de auto. Voor motoren en hun passagiers is het $ 25,00. De entree voor voetgangers en fietsers bedraagt $ 15,00 per persoon. Gooi je ontvangstbewijs niet weg want je kunt met dit ontvangstbewijs nog 7 dagen het Nationaal Park in. Als je meer Nationale Parken wilt bezoeken adviseer ik je om the America the Beautiful Pass te kopen voor $ 80.00, dit geeft je toegang tot alle Nationale Parken en vele Nationale Monumenten.

2) Wandeltochten: Het Arches National Park is ideaal voor het maken van wandeltochten, mits je bij het wandelen in dit ruige gebied je gezonde verstand gebruikt. Aangezien de dagtemperatuur 's zomers kunnen oplopen tot 44 C, kun je tijdens de wandeltochten niet zonder drinkwater en zul je op zijn minst 4 liter water/vocht per persoon per dag moeten meenemen. Per jaar overlijden er toch nog tussen de 10 a 12 mensen in Arches National Park omdat ze onvoorbereid op reis gaan. Tip: Behalve water is het ook raadzaam om een powerade (sportdrank) mee te nemen want je verliest namelijk ook mineralen, zout en voedingsstoffen die niet met water worden aangevuld.

3) Beste reistijd: Het voor en najaar zijn de beste tijden om Arches National Park te bezoeken. Gedurende zomer maanden juni, juli en augustus is het erg heet en druk. De drukte begint meestal vanaf Memorial weekend (laatste maandag van mei) dan beginnen namelijk ook de eerste schoolvakanties. Ben je op zoek naar rust dan kan je beter Arches National Park bezoeken in de maanden oktober, november (behalve tijdens thanksgiving), januari, februari, maart en april.

4) Sorrel River Ranch: Het ultieme logeeradres in dit gebied is Sorrel River Ranch, aan de oever van de Colorado River. Je vindt hier alle comfort, een relaxte sfeer en een scala aan sportieve mogelijkheden. Het uitzicht op de rode spitsen van Castle Valley is zo mooi dat het niet van deze wereld lijkt.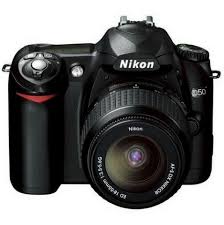 Highlights / tips Arches National Park 2021:

1) Arches National Park: Arches National Park is a National Park in the East of the State of Utah. The park is particularly known for its arches (rock arches), unique rock formations in the shape of a bridge that have formed over millions of years. Arches National Park attracts approximately 1,7 million visitors. The entrance fee to Arches National Park is $ 30,oo per private vehicle. This covers everyone in the car. For motorcycles and their passengers the fee is $ 25.00. The entrance for pedestrians and cyclists is $ 15.00 per person. Do not throw your receipt away because your receipt is still valid for seven days. If you want to visit more National Parks I advise you to buy the America the Beautiful Pass for $ 80.00 that gives you access to all National Parks and many National Monuments.

2) Hiking: Arches National Park is ideal for hiking, as long as you use your common sense when walking in this rugged area. During the summer the temperature during the day can reach to 111 fahrenheit (44 C). Take enough water/drinks with you at least 4 liters per person per day. Every year, between 10 and 12 people die in Arches National Park because they travel unprepared. Tip: Except water, it is also advisable to take a powerade (sports drink) due the fact that you also lose minerals, salt and nutrients that are not filled with drinking water.

3) Best Travel time: Spring and autumn are the best times to visit Arches National Park. During the summer months of June, July and August it is very hot and busy. The crowds usually start from Memorial weekend (last Monday of May) when the first school holidays start. Are you looking for peace/quiet then visit Arches National Park in the months of October, November (except during thanksgiving), January, February, March and April.

4) Sorrel River Ranch: The ultimate lodge in this area is Sorrel River Ranch, on the banks of the Colorado River. You will find comfort, a relaxed atmosphere and a range of sporting opportunities. The view of the red spiers of Castle Valley is so beautiful that you cannot believe that this is a part of this world.


Gigantische stenen bogen (arches), rotszuilen, spitsen, voetstukken en andere sculpturen, die voortdurend van kleur veranderen als de zon opkomt of onder gaat, vormen de voornaamste attracties van het Arches National Park in het hart van het befaamde landschap van rode rotsen in Utah. Het in 1971 tot nationaal park uitgeroepen gebied heeft een oppervlakte van 297 km2.
Gigantic stone arches, rock pillars, spiers, pedestals and other sculptures, constantly changing their color as the sun rises or sets, and are the main attractions of the Arches National Park in the heart of the famous red rock landscape in Utah. The area was declared a national park in 1971 and covers an area of 297 km2.




Het Arches National Park bestaat uit zes delen, elk met een unieke geologsiche gesteldheid en een karakteristiek landschap. Deze delen zijn bekend als Park Avenue, de Courthouse Towers, de Window Section, de Delicate Arch, de Fiery Furnace, de Devils Garden en de Klondike Bluffs. Hierboven op de foto Park Avenue, dit is een smalle kloof met hoog oprijzende steile rotswanden van rode zandsteen.
The Arches National Park consists of six parts, each with a unique geologic condition and a characteristic landscape. These parts are known as Park Avenue, the Courthouse Towers, the Window Section, the Delicate Arch, the Fiery Furnace, the Devils Garden and the Klondike Bluffs. Above on the photo Park Avenue, this is a narrow gorge with rising steep cliffs of red sandstone.




Courthouse Towers ligt in het zuiden van het park. Een verharde toegangsweg (de voornaamste weg in het park), brengt je naar het Visitor Center, 8 km ten noorden van de stad Moab. Deze parkweg slingert langs de rotsheuvels achter het informatiecentrum omhoog en loopt dwars door de Courthouse Towers Section.

Courthouse Towers is located in the south of the park. A paved access road (the main road in the park) takes you to the Visitor Center, 5 miles (8 km) north of the city of Moab. This park road winds up along the rocky hills behind the information center and runs straight through the Courthouse Towers Section.




Deze balancerende rots op een zandstenen punt is een van de trekpleisters van het park. Vanaf het wandelpad heb je de beste uitzicht.

This balancing rock on a sandstone point is one of the attractions of the park. From the walking path you have the best view.




De totale hoogte van Balanced Rock is 39 m, waarbij de balancerende rots 16,75 m boven de basis stijgt. Deze rots is de grootste in zijn soort in dit park.
The total height of Balanced Rock is 128 feet (39 m), with the balancing rock rising 55 feet (16.75 m) above the base. This rock is the largest of its kind in the park.




The Windows ligt 19 km van het Visitor Center in het oostelijke en middelste deel van het Arches National Park.

The Windows is located 12 miles (19 km) from the Visitor Center in the eastern and middle part of Arches National Park.




In de wanden van de Entrada Sandstone heeft de natuur acht gigantische bogen en talloze kleine vensters, doorgangen en spitsen gevormd.

In the walls of the Entrada Sandstone, nature has formed eight gigantic arches and numerous small windows, passageways and spiers.




Tot de voornaamste bezienswaardigheden behoren formaties als Double Arch, North Window, South Window en Turret Arch. Via een verharde weg kun je per auto binnen loopafstand deze wonderen der natuur aanschouwen.

The main attractions include formations such as Double Arch, North Window, South Window and Turret Arch. Via a paved road you can see these wonders of nature by car within walking distance.




Een van de bekendste bezienswaarigheid is Delicate Arch. Dit is een gigantische en sierlijk gevormde boog in een omgeving van imposante rotsklippen. Hier heb je ook een prachtig uitzicht over de met sneeuw bedekte toppen van de La Sal Mountains.

One of the best known sights is Delicate Arch. This is a gigantic and gracefully shaped arch in an environment of imposing rock cliffs. Here, you also have a beautiful view of the snow covered peaks of the La Sal Mountains.




De verharde weg die het Arches National Park over zijn grootste lengte doorkruist, eindigt in het deel dat bekend is als de Devils Garden, 14,5 km ten noorden van Balanced Rock (hierboven Landscape Arch en een van de wandelpaden).

The paved road that crosses along the Arches National Park, ends 9 miles (14,5 km) north of Balanced Rock in the part that is known as the Devils Garden (above Landscape Arch and one of the trails).




Aan het eindpunt van de weg beginnen voetpaden naar plekken als Fin Canyon, Funnel Arch, Landscape Arch, Partition Arch, Navajo Arch, Double O Arch en vele andere bogen in het park.

Footpaths start at the end of the road to places like Fin Canyon, Funnel Arch, Landscape Arch, Partition Arch, Navajo Arch, Double O Arch and many other arches in the park.


Hierboven op de foto/film de Navajo Arch.

Above n the picture/film the Navajo Arch.

@MK