BUTTERMILK FALLS STATE PARK
Tips 2021:

1)
Buttermilk Falls State Park
: De onderste ingang van de Buttermilk Falls State Park ligt 3,2 km ten zuiden van Ithaca, aan de zuidoostelijke kant van route 13 (112 E. Buttermilk Falls Road/Elmira Road), net voordat je Buttermilk Creek kruist. Tijdens het hoogseizoen (half juni t/m begin september) betaal je $ 8,00 per auto. Vanaf eind april t/m eind oktober (hoogseizoen uitgesloten) betaal je alleen maar $ 8,00 per auto gedurende de weekenden en tijdens feestdagen. Dus buiten het hoogseizoen (behalve weekenden en feestdagen) kun je gratis het park bezoeken.

2)
Trail
: De trail (looproute) door de Buttermilk Falls is gematigd en de trail is een lange wandelpad van steen en vele trappen die je langs de bekende Buttermilk Falls en andere kleinere watervallen leidt. Als je de hele trail wilt lopen ben je ongeveer 1,5 uur onderweg (afhankelijk hoe vaak je stopt en hoe je conditie is).

3) Beste reistijd: De beste tijd om de Buttermilk Falls State Park te bezoeken is van mei t/m september. Gedurende deze periode is de activiteit van de watervallen het hoogst. (Uiteraard afhankelijk van het weer tijdens droogte zal er minder activiteit zijn).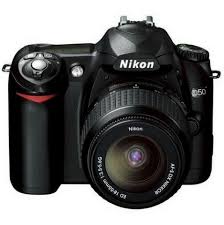 Tips 2021:

1)
Buttermilk Falls State Park
: The lower entrance to Buttermilk Falls State Park is 2 miles (3.2 km) south of Ithaca, on the southeast side of route 13 (
112 E. Buttermilk Falls Road

/
Elmira Road), just before you cross Buttermilk Creek. During high season (mid June to early September) you pay $ 8.00 per car. From the end of April to the end of October (high season excluded) you only pay $ 8.00 per car during weekends and holidays. So off season (except weekends and holidays) you can visit the park free.
2)
Trail
: The trail (walking route) through the Buttermilk Falls is moderate and the trail is a long stone walkway with many stairs that lead you past the well-known Buttermilk Falls and other smaller waterfalls. If you want to walk the entire trail it will take about 1,5 hours (depending on how often you stop and if you are in shape).

3) Best time to travel: The best time to visit Buttermilk Falls State Park is from May to September. During this period the activity of the waterfalls are the highest (Ofcourse, depending on the weather during drought, there will be less activity).
De Buttermilk watervallen liggen bij de Finger Lakes 6 km vanaf Itahca. Als je de lower (lage) ingang van
Buttermilk Falls
State Park inrijdt zie je meteen de watervallen. Vanaf het parkeer terrein loop je naar het zuidwesten langs de kleine concessie stand stroomafwaarts richting het zwem gedeelte, dit is het beginpunt van de Gorge Trail (wandeling).



The Buttermilk Falls are located at the Finger Lakes 3,7 miles (6 km) from Itahca

. As you drive into the lower entrance of
Buttermilk Falls
State Park, you'll catch a glimpse of the falls. From the parking area, walk to the Southwest, past the small concession stand, to the downstream end of the swimming area, which is the starting point for the Gorge Trail.
Als je de beek oversteekt stop dan in het midden van de brug voor een prachtig uitzicht op de
Buttermilk watervallen
. Deze
waterval
daalt 27 meter af.

As you cross the creek, stop in the middle of the bridge for a grand view of
Buttermilk Falls
. This
waterfall
has a total natural drop of 90 feet (27 m).
De sedimentaire rotslagen in het onderste deel

van de Buttermilk
Watervallen
Glen staan bekend als de Ithaca Formation, een mengsel van leisteen en kalksteen.

The sedimentary rock layers in the lower part of Buttermilk
Waterfalls
Glen are known as the Ithaca Formation, a mixture of shale and limestone.


In de bovenste delen van de
glen
komen de rotsen uit de Sonyea-groep, een mengsel van schalie, moddersteen, zandsteen en siltsteen.

Zowel de Ithaca-formatie als de Sonyea-groep stammen uit de late Devonian-periode

.

In the upper reaches of the
glen
,
the rocks are from the Sonyea Group, a mixture of shale, mudstone, sandstone and siltstone. Both the Ithaca Formation and Sonyea Group date from the late Devonian Period.




Buttermilk
kreek
daalt meer dan 167.6 meter af en het water vloeit door heel Buttermilk
Falls
State Park.

Buttermilk
Creek
drops more than 550 feet (167.6 m ) as it flows through Buttermilk
Falls
State Park.


Langs de kreek vind je vele natuurlijke
watervallen
met verschillende stroomversnellingen.



Along the creek's course, there are a number of
waterfalls
and several sets of rapids.


Vervolg je wandeling op de trails en ontdek de vele natuurlijke schatten in dit staat
park
.



Continue your hike along the park's trail system and discover the many natural treasurea in this state
park
.




Helaas was er weinig neerslag geweest waardoor het Treman meer bijna was opgedroogd.



Unfortunately, there was little rain fall which caused a dry Treman lake.




@MK