CENTRAL VALLEY
Bezienswaardigheden / tips Central Valley 2021:

1)
Woodbury Common Premium Outlets
: The Woodbury Common Premium Outlets is de grootste outlet dorp van Noord Amerika en ligt in Central Valley in de Hudson Valley. Het ligt 95 km ( 1 uur) vanaf New York en is makkelijk te bereiken met de auto en de bus. Ondanks je goed kunt winkelen in New York vind je hier toch de meest bekende merken voor een betere prijs. Een bezoek aan deze outlet geeft je ook een indruk van de omgeving in Hudson Valley. Je kunt hier ook een hotel boeken maar meestal zijn deze al van te voren volgeboekt want een bezoek aan deze outlet is zeer in trek.

2)
Bus Shuttle
: Je kunt ook een ticket kopen voor de shuttle bus vanaf New York naar de Woodbury Common Premium Outlets en terug. Er zijn verschillende aanbieders die vertrekken vanaf Midtown en brengen je naar Central Valley in een uur. Hou er wel rekening mee als je in de spits reist ben je langer onderweg dan een uur i.v.m. files. Je kunt het beste een flex ticket kopen, deze is wel iets duurder maar je kunt zelf je tijden bepalen om terug te gaan.
Online
kun je de tickets bestellen maar je moet deze tickets in New York inwisselen bij de Visitor Center, dit staat aangegeven op je voucher. Doe dit op tijd het liefst een dag van te voren want de rijen kunnen lang zijn zeker in de ochtend.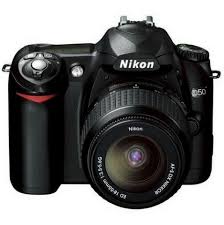 Highlights / tips Central Valley 2021:

1)
Woodbury Common Premium Outlets
: The Woodbury Common Premium Outlets is the largest outlet village in North America and is located in Central Valley in the Hudson Valley. It is 60 miles (95 km, 1 hour) from New York and is easy to reach by car and bus. Despite shooping is great in New York, you will find here the best known brands for a much better price. A visit to this outlet also gives you an impression of the area in the Hudson Valley. You can also book a hotel here but usually these are fully booked in advance because a visit to this outlet is very popular.

2)
Bus Shuttle
: You can also buy a return ticket for the shuttle bus from New York to the Woodbury Common Premium Outlets. There are several providers that depart from Midtown and take you to Central Valley in an hour. Please keep in mind if you are traveling during rush hours (due traffic jams), it will take longer than one hour to reach your destination. It is the best choice to buy a flex ticket, it is slightly more expensive but you can choose your own time to go back to New York. You can order the tickets
online
but you have to exchange these tickets in New York at the Visitor Center, this is indicated on your voucher. Arrange this on time preferably a day in advance because the queue can be long in the morning.
Woodbury Common Premium Outlets is een outlet center gevestigd in Central Valley. Het centrum heeft nu 220 winkels en is meer dan 800.000 vierkante voet (72.000 m²) groot en is één van de grootste outlet centra in de wereld.

Woodbury Common Premium Outlets
is an outlet center located in Central Valley. The center now has 220 stores and covers more than 800,000 square feet (72,000 m²) and is one of the largest outlet centers in the world.
Vanwege de nabijheid van New York City is Woodbury Common een belangrijke attractie voor buitenlandse toeristen die een bezoek brengen in deze regio.

Due to its proximity to New York City, Woodbury Common is a major attraction for foreign tourists visiting the region.
Tourbussen en shuttles rijden dagelijks van New York City naar Woodbury Common Premium outlets.

Tour buses and shuttles make daily trips from New York City to Woodbury Common Premium outlets.


Hier vind je veel meer aanbod dan andere outlets. Je hebt hier ook Nederlandse en Europese merken waaronder een grote G-Star winkel.

Here you will find much more stores than other outlets. You also have Dutch and European brands here, including a large G-Star store.
@MK