CHINCOTEAGUE NATIONAL WILDLIFE


BEZIENSWAARDIGHEDEN / HIGHLIGHTS




Bezienswaardigheden / tips Chincoteague National Wildlife 2021:

1)
Chincoteague Island
: De stad is een mengeling van toeristisch vermaak en de sfeer van een oud vissersdorp: er zijn hotels en restaurants te over, en in de haven wachten de vissersschepen. Er wordt o.a. op oesters gevist. Begin oktober kun je tijdens het Chincoteague Oyster Festival net zoveel oesters eten als je wilt, terwijl je geniet van alle vermaak en wedstrijden.

2)
Chincoteague National Wildlife
: Virginia's Eastern Shore wordt gevormd door de zuidelijke punt van het Delmarva Peninsula, en wordt van het vasteland gescheiden door Chesapeake Bay. Aan de kant van de Atlantische Oceaan ligt zo'n 20.000 hectare ongerept kustgebied, de veertien barrier islands meegerekend. Op het eiland Chincoteague aan de noordzijde, dat de indianen 'het mooie land aan de overzijde van het water' noemen, ligt de grootste vestiging van Eastern Shore. Ze is vooral bekend geworden vanwege de wilde pony's. Er zijn twee afzonderlijke kuddes, waarvan de ene leeft in het zuidelijke deel van Assateague Island, en de andere in het Chincoteague National Wildlife.
Een bezoek aan dit park is niet gratis, je moet $ 20,00 per voertuig betalen en je kunt hier dan 7 dagen verblijven. Tip: Een insectenspray tegen insecten is geen overbodige luxe, want je hebt in deze omgeving er erg veel last van.

3)
Pony Roundup
: Tijdens de jaarlijkse Pony Roundup and Swim eind juli, drijft de vrijwillige brandweer van Chincoteague de paarden bijeen om ze van Assateague in het smalle water naar Chincoteague te laten overzwemmen. Om het ecologisch evenwicht te beschermen, wordt een aantal paarden geveild.

4) Festivals: Op vrijdagen en zaterdagen in juli is het
Fireman's Carnival
; op de laatste woensdag en donderdag van juli vindt de Pony Roundup and Swim plaats; oktober voor het Chincoteague Island
Oyster Festival
.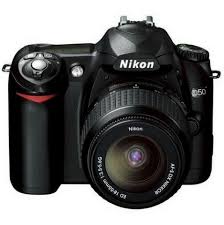 Highlights / tips Chinoteague National Wildlife 2021:

1)
Chincoteague Island
: The city is a mixture of tourist entertainment and the atmosphere of an old fishing village: there are plenty of hotels and restaurants, and the fishing boats are waiting in the harbor. Among others, oysters are fished. At the beginning of October, you can eat as many oysters as you want during the Chincoteague Oyster Festival, while enjoying all the fun and games.
2)
Chincoteague National Wildlife

: Virginia's Eastern Shore is formed by the southern tip of the Delmarva Peninsula, and is separated from the mainland by Chesapeake Bay. On the side of the Atlantic Ocean lies some 20,000 hectares of unspoiled coastal area, including the fourteen barrier islands. On the island of Chincoteague on the north side, which the Indians call 'the beautiful country on the other side of the water' lies the largest site of Eastern Shore. She is best known for the wild ponies. There are two separate herds, one of which lives in the southern part of Assateague Island, and the other in the Chincoteague National Wildlife. A visit to this park is not free, you have to pay $ 20.00 per vehicle and you can stay here for 7 days. Tips: A bug spray against insects is not a luxury, because there are a lot of insects in this area.

3)

Pony Roundup

: During the annual Pony Roundup and Swim at the end of July, the volunteer fire brigade of Chincoteague drives the horses together, to take them from Assateague into the narrow water to Chincoteague. To protect the ecological balance, a number of horses are auctioned.

4) Festivals: In July, on Fridays and Saturdays it is

Fireman's Carnival

; the Pony Roundup and Swim takes place on the last Wednesday and Thursday of July; October for the Chincoteague Island

Oyster Festival

.
De Chincoteague National Wildlife is een verzameling eilanden voor de kust van Virginia met kustmoerassen
en een 16 km lang strand langs de Atlantische Oceaan.



The

Chincoteague

National Wildlife

is a collection of

islands off the

coast of Virginia with

coastal wetlands




and a 10 miles

beach long

along the Atlantic

Ocean.
Onderweg kwamen we schattige jonge vosjes tegen.

On the road we saw cute young foxes.
In dit prachtige natuurgebied kom je ontzettend veel wild tegen, hier zien we herten lopen.

In this beautiful natural area you see a lot of wildlife, here we see deer walking.
Waar het Chincoteague National Wildlife ook om bekend staat zijn de prachtige wilde paarden.

The Chincoteague National Wildlife is also known for the magnificent wild horses.
Prachtige ver gezichten in het
Chincoteague National Wildlife.

Beautiful view of the Chincoteague National Wild life.
De ingang van ons hotel. Wij verbleven in het prachtige Hampton Inn Chincoteague Island.

The entrance of our hotel. We stayed in the beautiful Hampton Inn Chincoteague Island.
Uitzicht vanaf ons balkon op de haven.
View from our balcony on the harbor.
Genieten van het prachtige zonsondergang.
Enjoying the
beautiful sunset.
@MK