DEAD HORSE POINT STATE PARK
BEZIENSWAARDIGHEDEN / HIGHLIGHTS


Bezienswaardigheden / tips Dead Horse Point State Park 2021:

1)
Dead Horse Point State Park
: Ongeveer 53 km (40 minuten rijden) ten westen van Moab ligt Dead Horse Point State Park.
Dit park is een klein maar prachtig staatspark en wordt door de staat beheerd. Dead Horse Point State park was de setting voor talloze films, waaronder de openingsscène van Mission Impossible II en het einde van de film Thelma & Louise. Het park ligt aan Highway 313 (de weg naar Canyonlands) en biedt een betoverend uitzicht bovenop de rode rots canyons omzoomd met witte kliffen, de Colorado River, het nationale park Canyonlands en het verre La Sal-gebergte. De toegangsprijs is $ 20,00 per voertuig.
Omdat het een staatspark is en geen nationaal park kun je hier niet je America the Beautiful pass gebruiken.

2)
Kayenta Campground
: De 21 campings op Kayenta Campground biedt maar beperkt water (zelf meenemen wordt ten zeerste aanbevolen) en RV-voorzieningen. Vier campings zijn beschikbaar, maar hier geldt wie het eerst komt, het eerst maalt en voor de overige heb je een reservering nodig. Een overnachting kost $ 40.00 per RV.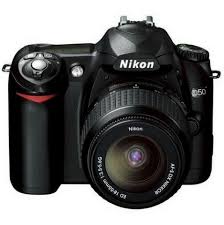 Highlights / tips Dead Horse Point State Park 2021:

1)
Dead Horse Point State Park
: About 33 miles west of Moab
(53 km, 40 minutes drive)
lies Dead Horse Point State Park. This park is a tiny but stunning state park and is managed by the state. Dead Horse Point State Park has been the setting for numerous movies, including the opening scene from Mission Impossible II and the finale of Thelma & Louise. Located just off Highway 313 (the road to Canyonlands), the park has mesmerizing views atop red-rock canyons rimmed with white cliffs, of the Colorado River, Canyonslands National Park and the distant La Sal Mountains. The entrance fee is $ 20.00 per vehicle. Because this is a state park and not a National Park you cannot use the America the Beautiful Pass here.
2)
Kayenta Campground
: The 21 campsites Kayenta Campground provides limited water (bringing your own is highly recommended) and RV facilities. Four campsites are available, but it's first-come, first-served, the rest by reservation. An overnight stay costs $ 40.00 per RV.
Dead Horse Point State Park
is een klein
park
dat beheerd wordt door de staat. Doordat het door de staat wordt beheerd is het helaas ook toegestaan om grondstoffen te winnen. De heldere blauwe strepen op de
woestijnbodem
(hier boven en onder op de foto's) zijn solaire verdampingsvijvers voor een mijn in eigendom van Intrepid Potash, Inc. Potash is kaliumcholoride, een zout dat voorkomt in de paradox-formatie. Het water wordt in de formatie gepompt om het zout op te lossen.
Dead Horse Point State Park
is a small
park
managed by the state. Because it is managed by the state, it is unfortunately also allowed to win resources. Those bright blues on the
desert floor
(above and below on the photo's) are solar evaporation ponds for a mine owned by intrepid Potash, Inc. Potash is potassium choloride, a salt found in the paradox formation. Water is pumped down into the formation to dissolve the salt.
Dit lattenwater wordt vervolgens in de ondiepe, met vinyl omzoomde vijvers gepompt. Een blauwe kleurstof wordt toegevoegd om de verdamping te versnellen. De droge woestijnlucht en de vele zonnige dagen maken dit een productieve operatie. Twintig ton schrapers, geleid door lasers verzamelen dan het droge zout. Een lokale raffinaderij transformeert deze geconcentreerde vorm van kaliumchloride in plantenmest.
This slat water is then pumped into the shallow, vinyl-lined ponds. A blue dye is added to speed up evaporation. The dry desert air and many sunny days make this a productive operation. Twenty-ton scrapers, guided by lasers, harvest the dry salt. A local refinery transforms this concentrated form of potassium chloride into plant fertilizer.
De door de Colorado River gevormde landtong van het
Dead Horse Point State Park
fungeerde rond 1900 als natuurlijke kraal voor wilde paarden.

The headland of the
Dead Horse Point State Park
, which was formed by the Colirado River, served as a natural bead for wild horses around 1900.
Indianen en cowboys maakten van deze
canyon
dankbaar gebruik om er hun kudden herten of koeien onbewaakt achter te laten.

Indians and cowboys made grateful use of this
canyon
to leave their herds of deer or cows unattended.
Het verhaal doet de ronde dat er ooit wilde paarden werden opgesloten in de canyon, die vervolgens werden vergeten en allemaal stierven van de dorst. Daarom kreeg het de naam
Deadhorse Point State Park
.

The story is circulating that wild horses were once locked up in the canyon, which were the forgotten and all died of thirst. Therefore, it was named
Deadhorse Point State Park
.
Een netwerk van korte wandelpaden verbindt het bezoekerscentrum met de camping en met een picknickplaats met een prachtig panorama op de uiterste punt. Het
uitzicht
is daar onbeschrijfelijk mooi, vooral in de ochtend.

A network of short hiking trails connects the visitor center with the campsite and with a picnic area with a beautiful panorama on the extreme point. The
view
is indescribably beautiful, especially in the morning.
Voor filmliefhebbers, het is hier in
Dead Horse Point State Park
dat de laatste scéne uit Thelma en Louise gedraaid is, het moment dat beide heldinnen zich met de auto van de rotswand storten.

For film lovers, it is here in
Dead Horse Point State Park
that the final scene from Thelma en Louise is shot, the moment that both heroes throw themselves from the rock wall with the car.
@MK