FORT MYERS BEACH


BEZIENSWAARDIGHEDEN / HIGHLIGHTS
Bezienswaardigheden / tips Fort Myers Beach 2021:

1)
Time Square
: Bij Fort Myers Beach ligt het gezellige centrum time square met vele winkels en restaurants. De locatie van time square is aan de San Carlos en Estero Boulevard ter hoogte van Fifth Avenue en ligt aan het strand. Hier ligt ook de Fort Myers Beach fishing Pier waar je een prachtig uitzicht hebt op het strand en op Time Square. De ligging aan het strand zorgt er voor dat dit gedeelte druk bezocht wordt. Dit gedeelte is zeker de moeite waard en in de avonduren kun je hier tijdens het dineren van de zonsondergang genieten.

2)
Lovers Key State Park
: Ongeveer 20 minuten vanaf Time Square ligt het Lovers Key State Park.
Lovers Key State Park is een publieke park/strand met genoeg voorzieningen en waar je heerlijk kunt verblijven. Je kunt hier een trail lopen, relaxen op het strand en stoelen met een parasol huren voor $ 35,00 of neem zelf een strandstoel mee. Je kunt hier ook fietsen en kajaken huren en vogelspotten. Het park is geopend het hele jaar door van 08.00 tot zonsondergang. Er zijn voldoende parkeergelegenheden maar je moet wel $ 8,00 per auto betalen. Er rijdt hier ook een trammetje die je vanaf de parkeerplaats naar het strand brengt.

3)
Edison Museum
: Het huis van een van de beroemdste Amerikaanse uitvinders, het Edison Winter Home, is de grootste attractie van Fort Myers. Thomas Edison (1847-1931) bouwde het buitenverblijf in 1886; het huis, het laboratorium en de botanische tuin verkeren nog in de oorspronkelijk staat. Een groot deel van het oorspronkelijke meubilair staat er nog. Edison bezat meer dan 1000 patenten; zijn belangstelling liep van gloeilampen tot de fonograaf, een voorloper van de grammofoon. Het museum toont voorbeelden van Edisons werk als uitvinder, zoals de telegraaf, telefoon en röntgenmachine, persoonlijke voorwerpen, tientallen fonografen en een T-Ford uit 1916 die Henry Ford aan hem schonk. Het museum is dagelijks geopend van 09.00 tot 17.30.

4)
Ford Winter Home
: Naast het huis van Edison (te bezichtigen met hetzelfde kaartje) staat Mangoes, een klein landgoed dat in 1916 door de autofabrikant Henry Ford werd gekocht. De Fords waren goed bevriend met de Edisons; na de dood van Thomas Edison in 1931 kwamen ze hier nooit meer. De kamers zijn ingericht met meubels uit die tijd. In de garage staan enkele oude Ford modellen.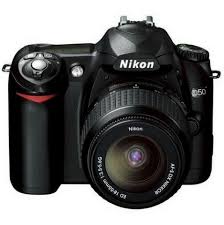 Highlights / tips Fort Myers Beach 2021:

1)
Time Square
:

At Fort

Myers Beach

you will find

the center

time square

with

many shops and restaurants

.

The location of

time square

is

on

the

San

Carlos and

Estero Boulevard

at the height of

Fifth Avenue and

is located near

the beach.

Here

also

lies the

Fort

Myers Beach

fishing

pier

where you have a

beautiful view of

the beach and

Time Square.

The

beachside location

ensures that

this part

is visited by many people.

This area is

well worth it

and

in the evenings

you can

enjoy

sunset

while

dining

.

2)
Lovers Key State Park
:
About 20 minutes
from
Time Square lies
the Lovers Key State Park
.

Lovers Key State Park

is a public

park

/

beach

with

plenty of

facilities

where you

can enjoy.

Here, you c

an walk

a

trail,

relax on the beach

were you can rent a beach chair with an umbrella for $ 35.00 or take your own beach chair.

You can

also rent bikes

and

kayaking

and do some bird watching

. The park is open from 8:00 am till sundown year-round.

There are

plenty

of parking facilities

but you have to

pay

$

8.00

per

vehicle. There is also a tram which brings you from the parking lot to the beach.

3)

Edison Museum

: The

house of one

of the most famous

American inventors

,

the

Edison

Winter Home

,

is the biggest attraction

of

Fort Myers

.

Thomas Edison

(1847-1931)

built the

Property

in 1886

;

the home,

laboratory and

botanical garden

are still in

the

original

state

.

A large part

of the original furniture

is still there

.

Edison

had more

than

1,000 patents

;

his interest

was

from

light bulbs

to

the

phonograph

, a forerunner of

the

gramophone

.

The museum displays

examples of

Edison's

work

as an inventor

,

such as

the

telegraph, telephone

and X-ray

machine

,

personal items

,

dozens of

phonographs

and a T

-

Ford

from 1916, that

Henry

Ford

gave

him

.

The museum

is open daily from

09:00

until

17:30.

4)
Ford Winter Home
:

Next to the

Edison

house (can be

visit

with

the same ticket

)

stands

Mangoes

,

a small estate

which

was bought by the

car manufacturer

Henry Ford in 1916.

The

Fords

were good

friends with

Edison

;

After the death of

Thomas Edison

in 1931,

they never

came here

anymore.

The rooms are

decorated with furniture

from that time and in the garage

are some

old

Ford cars.



___________________________________________________________________________________

WINKELEN / SHOPPING




Winkelen in Fort Myers / Beach 2021:

1)
Time Square
: Hierboven al genoemd, bij Fort Myers Beach ligt het gezellige centrum time square met vele winkels en restaurants. Het aanbod van winkels zijn voornamelijk souveniers winkels en het aanbod van T-shirts en zwemkleding is erg groot. De Estero Boulevard is een doorgaande weg en hier zijn de meeste hotels en restaurants gevestigd.

2)
Miromar Outlets
: De bekendste outlet is die van Miromar in Estero. Deze grote openlucht winkel centra met 140 winkels heeft een aanbod van alle bekende Amerikaanse merken waaronder Tommy Hilfiger en Ralph Lauren. De outlets liggen een klein halfuur (met de auto) vanaf Fort Myers en Fort Myers Beach.

3)
Sanibel Outlets
: Sanibel Outlets is een iets kleinere outlet van 40 winkels en is ook zeker de moeite waard. Ook hier vind je bekende Amerikaanse merken. Vanaf Fort Myers beach is het slechts 10 minuten met de auto en het ligt net voor de Sanibel Causeway, de brug die Fort Myers met Sanibel verbindt.
Shopping in Fort Myers / Beach 2021:

1)
Time Square
: As above

mentioned

,

at

Fort

Myers Beach

lies

the center

time square

with

many shops and restaurants

.

The range of shops

are mainly

souvenir

shops

and the range of

T-shirts and

swimwear

is very large

.

The

Estero

Boulevard is a

main road and

there

are

many hotels

and restaurants here.

2)
Miromar Outlets
:

The biggest

shopping

outlet

is

Miromar

in Estero

.

This large

open-air

shopping

center

with 140 stores

has a

range

of all known

US brands

including

Tommy Hilfiger

and Ralph

Lauren.

The

outlets

are located

a short

thirty minutes

(

by car)

from Fort

Myers and

Fort Myers Beach.

3)
Sanibel
Outlets
:

Sanibel

Outlets

is a smaller

outlet

of

40 stores and

is definitely

worth it.

Again,

you can find

well-known American

brands.

From Fort Myers

beach

it

is only 10

minutes by car

and

it

is just before

the

Sanibel

Causeway,

the bridge that connects

Fort Myers

with

Sanibel.
___________________________________________________________________________________

RESTAURANTS / DINER




Restaurants Fort Myers 2021:

1)
Doc Ford's Rum Bar & Grill
:
Een van de bekendste ketens in de regio is Doc Ford's Rum Bar & Grill, een echt familierestaurant dat geïnspireerd wordt door de Caribische keuken. Doc Ford's Rum Bar & Grill is gevestigd op drie locaties, Fort Myers Beach (708 Fishermans Wharf), Sanibel en Captiva Island.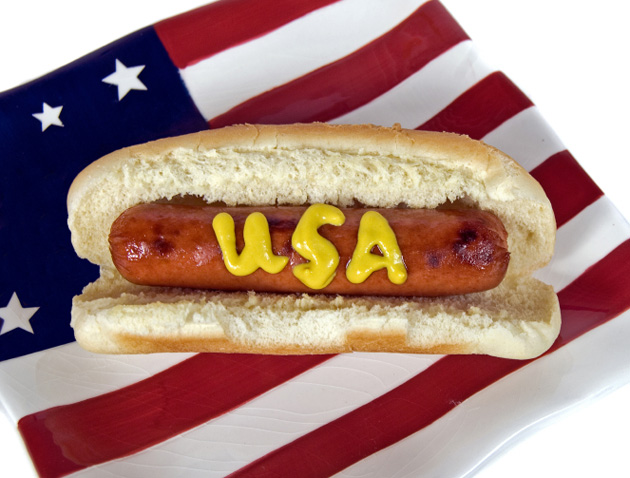 Restaurants Fort Myers 2021:

1)
Doc Ford's Rum Bar & Grill
:
O

ne

of the best known

brands

in the region is Doc Ford's Rum Bar & Grill
, a real
family restaurant
inspired
by the
Caribbean cuisine.
Doc Ford's Rum
Bar
& Grill
is located
at three locations
, Fort Myers Beach
(708
Fishermans
Wharf)
, Sanibel and
Captiva Island.
Hierboven op de foto de
Mantanzas Pass Bridge
(brug) die het vasteland met het strand verbindt.



Above on the picture the
Matanzas Pass Bridge
,

which

connects the mainland

with

the beach

.
De stranden van Lee County behoren tot de mooiste van Florida. Strandliefhebbers komen dan ook van heinde en verre om hier van zon, zee en strand te genieten (zie
film
).



The beaches

of Lee County

are among the finest

of

Florida

.

Beach lovers

are coming

from far

to

enjoy

the sun, sea

and

beach (see
film
).


Fort Myers Beach
heeft zich ontwikkeld tot een populaire badplaats.


Fort Myers Beach
has become

a popular destination

.


De driehonderd meter lange pier is de blikvanger, met de Lynn Hall Memorial Park & Times Square, een voetgangersgebied met tal van gezellige winkeltjes. Vanaf de pier heb je een mooi uitzicht op het
strand
.



The three hundred

meter

long pier

is the

eye-catcher

,

with

Lynn

Hall Memorial

Park and

Times Square, a

pedestrian area with

lots of

little shops

. From the pier you have a nice view of the
beach
.


In Fort Myers Beach vindt je voldoende winkels en gezellige restaurants. Hierboven
Old San Carlos Blvd
.

In

Fort Myers

Beach you will find nice shops and cozy restaurants. Above
Old San Carlos Blvd
.
De parallel aan het strand lopende Estero Boulevard is de belangrijkste verkeersader van de stad. Hier vind je vrijwel alle hotels en restaurants, die direct aan het strand liggen.

The current Estero Boulevard lies

parallel to the beach

and

is the main thoroughfare

of the city

. Here you will find

almost all hotels

and restaurants, which

are located directly on

the beach.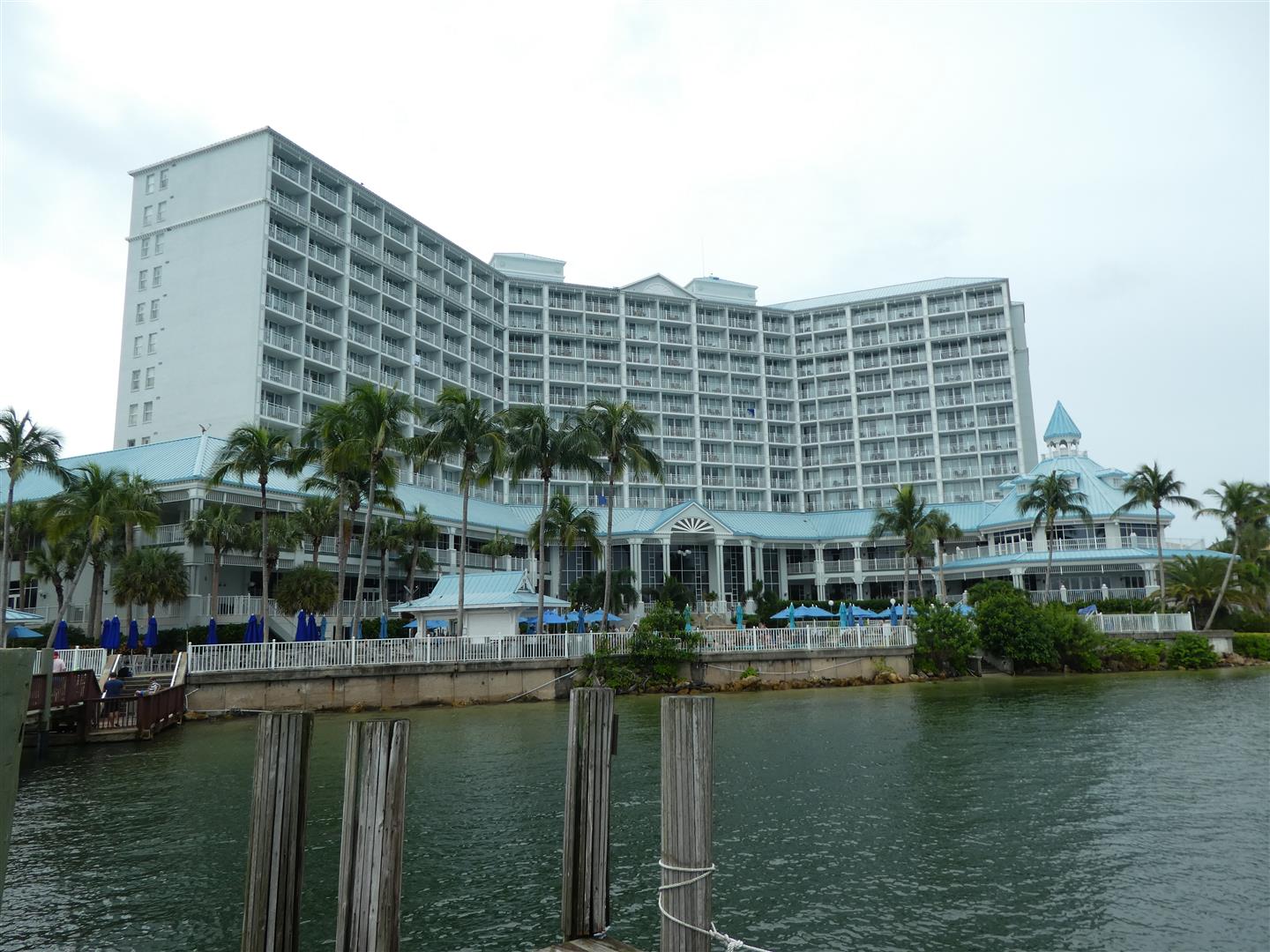 Wij verbleven in het prachtige Sanibel Harbour
Marriott Resort
& Spa (hierboven op de foto en
film
). De ligging en omgeving is adembenemend mooi maar helaas hadden we niet al te mooi weer.

We stayed in the beautiful Sanibel Harbor
Marriott Resort
& Spa (pictured and
film
above). The location and sorroundings are breathtakingly beautiful but unfortunately we did not have very good weather.




Het prachtige resort ligt dicht bij de Sanibel Causeway (brug naar Sanibel) en kijkt uit op een aantal
onbewoonde eilanden
waaronder Fisherman Key, Kitchel Key, Miguel Key en Big Island. Hierboven op de foto en
film
het prachtige
uitzicht
vanaf ons hotel kamer.

The Beautiful resort is close to the Sanibel Causeway and overlooks a number of
uninhabited islands
such as Fisherman Key, Kitchel Key, Miguel Key and Bif Island. Above on the photo and
film
the beautiful
view
from our hotel room.


De natuur en de vogels rondom Sanibel eiland zijn prachtig. Er zijn 174 verschillende vogel soorten die hier voorkomen.

The nature and the birds around Sanibel Island are beautiful. There are 174 different bird species that live here.
___________________________________________________________________________________

FORT MYERS DOWNTOWN
Hartje downtown Fort Myers is verrassend interessant, waarbij het historische River District met zijn fraaie Spaanse Florida architectuur het meest tot de verbeelding spreekt.



The heart of

downtown

Fort Myers is

surprisingly interesting

with the

historic

River District

and

with its beautiful

Spanish

Florida

architecture.
De gebouwen zijn hier prachtig gerenoveerd, met overwegend beige bouwwerken met vrolijke, zonnige en kleurrijke details. Niet voor niets wordt deze kant van Florida weleens het Caribische Florida genoemd.



The buildings

are beautifully

restored

here

,

with

mostly

beige

buildings

with cheerful

, bright and

colorful details

. Not for nothing this part of Florida is called Caribbean Florida.
Op McGregor Boulevard staan rijen koningspalmen, waarvan de eerste geplant werden door de uitvinder Thomas Edison.
Aan het eind van de vorige eeuw, toen Fort Myers nog een klein vissersdorpje was, gaf Edison het landelijke bekendheid. Behalve het huis van Edison en andere bezienswaardigheden, is de oude binnenstad rond First Street de moeite waard.
On

McGregor

Boulevard

are rows of

royal

palms

the first of which

were planted

by the inventor

Thomas Edison

.
At the end

of the last century

when

Fort Myers

was still

a small fishing village

,

Edison

gave it

national recognition

.

Besides the house

of

Edison

and

other attractions

,

the Old Town

around

First Street

is really worth it.


@MK