HIGHLAND FALLS
BEZIENSWAARDIGHEDEN / HIGHLIGHTS
Bezienswaardigheden / tips Highland Falls 2021:

1)
Highland Falls
: Highlands Falls ligt ongeveer 96 km vanaf New York City in de Hudson Valley en staat bekend vanwege de ligging van West Point. Het stadje zelf is erg rustig en het aantal winkeltjes liggen rond Main Street. In de buurt van het West Point Museum zijn een aantal souveniers winkels. Maar het hoogtepunt blijft de U.S. Military Academy West Point.

2)
U.S. Military Academy West Point
: Voor 11 september 2001 was West Point vrij toegankelijk. Nu kun je alleen een begeleide toerbus nemen, die vertrekt van het Visitors Center. Deze voert onder andere langs de Cadet Chapel met zijn fraaie glas-in-lood; de plain, een exercitieterrein bij de eetzaal, waar je om 11.45 de cadetten in formatie kunt zien verschijnen; en de begraafplaats die dateert uit de tijd van de Revolutie en waar 5000 oud leerlingen begraven liggen. Je kunt een 1 uur of 2 uur durende toer boeken. De 2 uur durende tour is iets uitgebreider en brengt je naar de oude Military begraafplaats. De tickets zijn
online
beschikbaar en zijn niet inwisselbaar. Je bent verplicht om je paspoort mee te nemen anders kun je de tour niet volgen. Een kopie van een paspoort wordt niet geaccepteerd!

3)
West Point Museum
: Geïnteresseerden kunnen uren door het West Point Museum dwalen om de collectie wapens te bekijken, die uiteenloopt van bijlen uit het stenen Tijdperk tot mantels van atoombommen, met wonderlijke artefacten zoals het pistool van Hitler of het dodenmasker van Sitting Bull. De toegang tot het museum is gratis.

4)
Concerten: Bij speciale gelegenheden marcheren de cadetten op muziek van de militaire kapel tijdens parades, een traditie op West Point, die discipline en orde vereist en de teamspirit bevordert. In de zomer geeft de Concert Band openluchtconcerten in het Trophy Point amfitheater.

5) Beste reistijd: De beste tijd om Highland Falls te bezoeken is april en mei voor de parades. Juni en augustus voor de zondagse Trophy Point concerten. De herfst uiteraard voor het verkleurde blad.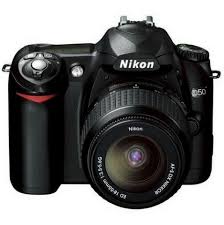 Bezienswaardigheden / tips Highland Falls 2021:

1)
Highlands Falls
: Highland Falls is about 60 miles (96 km) from New York City in the Hudson Valley and is known for the location of West Point. The town itself is very quiet and the number of shops are around Main Street. There are a number of souvenir shops near the West Point Museum. But the highlight remains the U.S. Military Academy West Point.
2)
U.S. Military Academy West Point
: Before September 11, 2001, West Point was freely accessible. Now you can only take a guided tour bus, which departs from the Visitors Center. Among other things, the tour leads past the Cadet Chapel with its beautiful stained glass; the plain, an exercise ground near the dining room, where you can see the cadets in formation at 11:45; and the cemetery that dates from the time of the Revolution and where 5000 old students of West Point are buried. You can book a 1 hour or 2 hour tour. The 2-hour tour is a bit extensive and takes you to the old Military cemetery. The tickets are available
online
and are non-refundable. You are required to bring your passport, otherwise you can not follow the tour. A copy of a passport is not accepted!
3)
West Point Museum
: People that are interested in the West Point Museum can spend hours in the museum. You can view the collection of weapons, ranging from axes from the Stone Age to the mantles of atomic bombs, with marvelous artifacts such as Hitler's pistol or the death mask of Sitting Bull. Admission to the museum is free.

4)
Concerts: On special occasions the cadets march on music from the military chapel during parades, a tradition at West Point, which requires discipline and order and promotes team spirit. In the summer the Concert Band gives outdoor concerts at the Trophy Point amphitheater.

5) Best time to travel: The best time to visit Highlands Falls is April and May for the parades. June and August for the Sunday Trophy concerts. The autumn, of course, for the discolored leaf.
Highland Falls, voorheen Buttermilk Falls genoemd is een dorp in de Hudson Valley die vooral bekend staat om de U.S. Military Academy West Point.

Highland Falls, formerly known as Buttermilk Falls, is a village in the Hudson Valley that is best known for the U.S. Military Academy West Point.
Highland Falls
ligt
ongeveer
96
km
ten noorden van
New
York
City en
ligt
net buiten
de poorten
van
de
Military Academy
en
is
de
toegangspoort tot
West
Point.
Highland Falls is located approximately 60 miles (96 km) north of New York City and lays proximity just outside the gates of the Military Academy and makes it the gateway to West Point.
Hierboven op de foto de tour bus met gids die de excursies naar West Point verzorgen.



Above on the photo the tour bus with guide who take care of the excursions to West Point.
De
United States Military Academy
in West Point is de oudste Amerikaanse militaire academie en leidt studenten op tot officier in het Amerikaanse leger.



The
United States Military Academy
at West Point
is the oldest
U.S. Military Academy
and leads
students to become
an officer in the
U.S. Army.
De Cadet Chapel met zijn fraaie glas-in-lood.



The Cadet Chapel with its beautiful stained glass.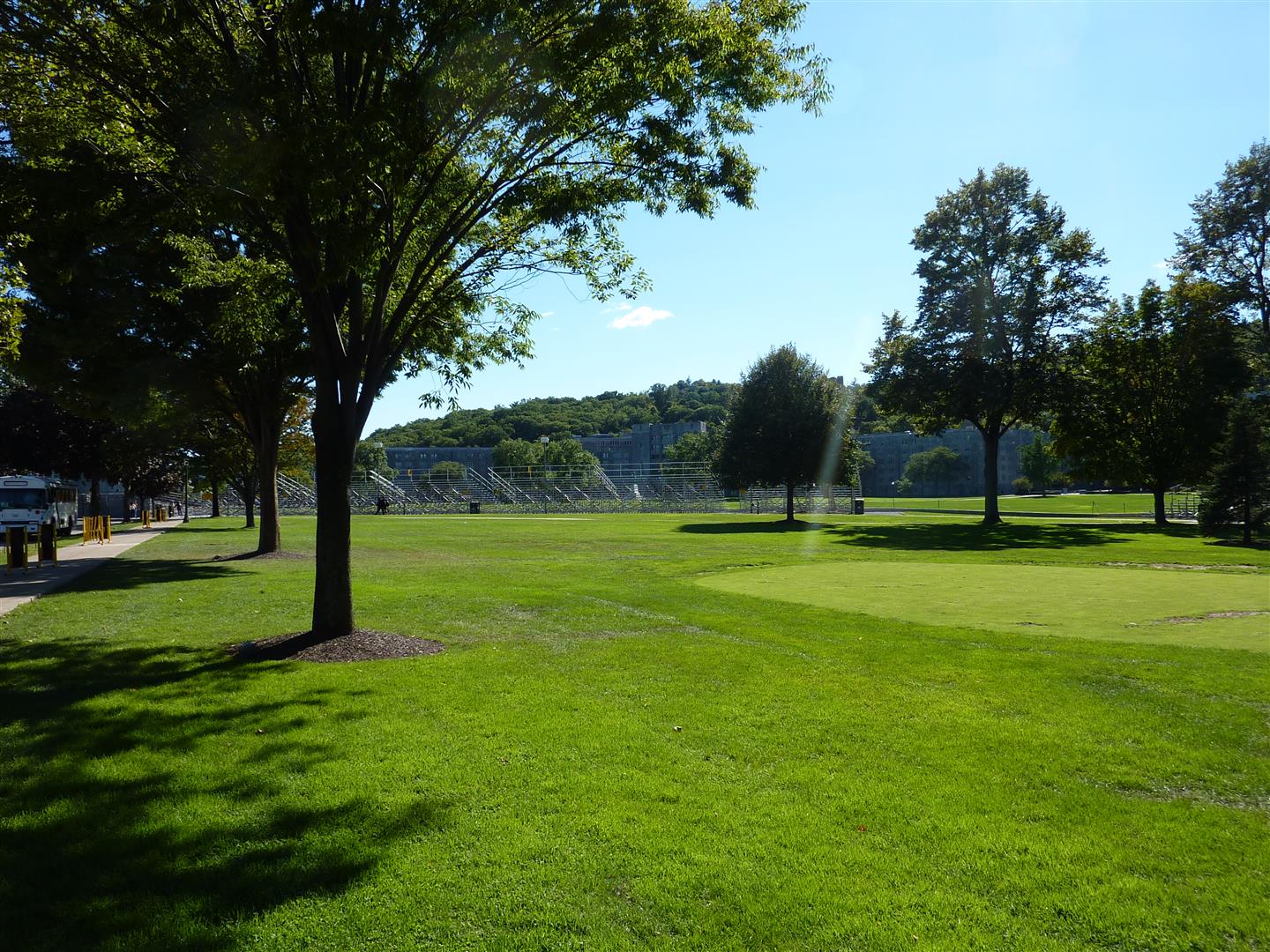 West Point is eerst gebouwd als fort (1778/1779) vanwege de strategische ligging van West Point aan de rivier de Hudson. In 1802 maakte president Thomas Jefferson er een militaire academie van.



West Point

was

first built

as a fortress

(1778/1779)

due to the

strategic location of

West

Point on the

Hudson River.

In 1802

President Thomas

Jefferson

turned it into

a

military
academy.
Bekende officieren die ooit opgeleid zijn op West Point zijn Grant, Sherman, Jackson, Eisenhower, MacArthur, Patton en nog vele andere. Sommige officieren zijn later generaal en president van Amerika geworden, waaronder Grant en Eisenhower.



Famous

officers

who once

trained

at West Point

are

Grant

,

Sherman

,

Jackson

,

Eisenhower

,

MacArthur

,

Patton

and many more

.

Some

officers

became

General and

later

the

president of the USA

,

including

Grant and
Eisenhower.
Uitkijk op de prachtige
Hudson Valley
vanaf West Point.



View

on

the beautiful
Hudson Valley
from
West Point.
Bezoek het gratis West Point Museum. I
n het museum vind je verschillende collectie van wapens, uitrustingen, voertuigen en nog vele andere spullen.



Visit

the

free West Point Museum.

In the museum

you can find

a

various

collection of

weapons

, equipment

, vehicles and

many other

stuff.
In het
museum
vindt je een aantal voorwerpen uit de eerste en tweede wereld oorlog.



In the
museum
you will find a
number of
objects from the
first and
second
world war.
De Thunderbolt uit de tweede wereld oorlog.

The Thunderbolt from the second world war.
@MK