HORSESHOE BEND
BEZIENSWAARDIGHEDEN / HIGHLIGHTS


Bezienswaardigheden / tips Horseshoe Bend 2021:

1)
Horseshoe Bend
: Horseshoe Bend is een hoefijzervormige meander van de rivier de Colorado nabij de plaats Page. Er bevindt zich een uitkijkpost op 1,2 kilometer lopen (deels verhard, deels onverhard) aan de U.S. Route 89, waar Horseshoe Bend kan worden bezichtigd. Het uitkijkpunt is gratis maar sinds 13 april 2019 moet je parkeergeld betalen ($ 10,00 per auto).

2) Waarschuwing: L
et wel heel goed op, zeker met kinderen, want er is geen balustrade. Neem niet te veel risico om een nog mooier uitzicht of foto te maken want het gebeurd geregeld dat er iemand naar beneden valt. Op 7 mei 2018 is er een 33 jarige Amerikaan naar beneden gevallen omdat hij een mooie foto wilde maken (lees
artikel
). Ook is er vrij recent op 26 december 2018 een veertien jarig meisje naar beneden gevallen (lees
artikel
). Na de laatste dodelijke ongelukken heeft men een balustrade geplaatst. Ondanks er een balustrade slechts op een klein stukje is geplaatst is het op vele uitkijkpunten nog steeds gevaarlijk. Horshoe Bend is zo enorm toeristisch dat het erg extreem druk kan zijn. Voornamelijk de tourbussen met Aziatische toeristen kunnen gevaarlijk zijn. Men wil de perfecte foto maken in een zeer korte tijdsduur en botsen vaak tegen andere mensen op. Het is dus zeer gevaarlijk om aan de rand van de afgrond te gaan staan!

3) Parkeren: Parkeren is niet meer gratis en de parkeerplaats is erg snel vol ($ 10,00 per auto). Het is daarom ook raadzaam om in de vroege ochtend of late middag Horseshoe Bend te bezoeken. Als de parkeerplaats vol is wordt u geadviseerd door de verkeersregelaars of politie om op een ander tijdstip terug te komen.

4)
Horseshoe Bend Overlook Shuttle
: Een alternatief is om de shuttle te nemen naar Horseshoe Bend. De shuttle brengt je naar een andere uitkijkpost waar weinig publiek is en waar je rustig mooie foto's kunt maken zonder dat er iemand tegen je aanloopt of voor je camera loopt. Een ticket kost wel $ 90.00 per persoon. Het is behoorlijk prijzig maar het bespaart je de lange wandeling, de overvolle parkeerplaats en de enorme mensenmassa.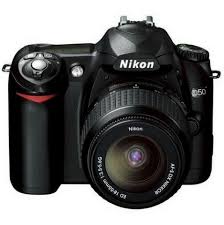 Highlights / tips Horseshoe Bend 2021:

1)
Horseshoe Bend
: Horseshoe Bend is a horseshoe-shaped meander of the Colorado River near the place Page. There is an observation post on an 0.7 miles (1.2 km) walk (partly paved, partly unpaved) on the US Route 89, where Horsehoe Bend can be visited. The viewpoint is free but since April 13, 2019 you have to pay parking fees ($ 10.00 per vehicle).

2) Warning: Be very careful, especially with childeren, because there is no balustrade. Do not take too much risk to have an even better view or make a picture because it happens regularly that someone falls down. On May 7, 2018, a 33-year-old American fell down because he wanted to take a nice picture (read
article
). Recently on 26 December 2018 a fourteen year old girl has fallen down (read
article
). After the last fatal accidents, a balustrade has been placed. Despite a balustrade is only placed in a small area, it is still dangerous on many viewpoints. Horshoe Bend is such a tourist trap that it can be very extremely busy. Mainly the tour buses with Asian tourists can be dangerous. They want to take the perfect picture in a very short period of time and often bumping into other people. It is therefore very dangerous to stand on the edge of the abyss.
3) Parking: Parking is no longer free and the parking lot is full very quickly
($ 10,00 per auto).
It is therefore advisable to visit Horseshoe Bend in the early morning or late afternoon. If the parking lot is full, you will be advised by the traffic controllers or police to come back at a different time.

4)
Horseshoe Bend Overlook Shuttle
: An alternative is to take the shuttle to Horseshoe Bend. The shuttle will take you to another lookout point where there is not much public and where you can take beautiful pictures without anyone hitting you or walking in front of your camera. A ticket costs $ 90.00 per person. It is quite pricey but it saves you the long walk, the crowded parking lot and the huge crowds.

Ongeveer 6,4 km ten zuiden van Page ligt de Horseshoe Bend, een punt met een indrukwekkend uitzicht, hoog boven de Colorado River. Maar voordat je Horseshoe Bend gaat bekijken lees zorgvuldig het bord met waarschuwingen eerst (foto hierboven).

About 4 miles (6,4 km) south of Page lies the Horseshoe Bend, a point with impressive views, high above the Colorado River. But before you go see Horseshoe Bend please read the sign with warnings first (photo above).
Dit gratis uitzichtpunt is makkelijk te bereiken. Vanaf de parkeerplaats aan Highway 89 is het ruim een kilometer lopen. Het biedt
uitzicht
op de meanders van de Colorado.

This free viewpoint is easy to reach. From the parking lot on Highway 89 it is more than an 0,7 mile (1 km) walk. It offers
views
of the meanders of the Colorado.
In een perfecte
hoefijzervorm
baant de vaak groenige rivier zich een weg door het rode gesteente, ruim 300 m onder het hoogste punt.

In a perfect
horseshoe shape
, the often greenish river makes its way through the red rock, more than 984 feet (300 m) below the highest point.
Werkelijk een niet te missen beeld! De
Colorado rivier
slingert zich rond een grote rotsblok die je vanaf de rotswand kunt zien.

Really do not miss this picture. The
Colorado River
winds around a large boulder that you can see from the cliff.
@MK