HYANNIS
BEZIENSWAARDIGHEDEN / HIGHLIGHTS
Bezienswaardigheden / tips Hyannis 2021:

1) Hyannis: Hyannis is het grootste dorp van Cape Cod, heeft veel winkels en is een belangrijke locatie voor regionaal vervoer. Dagelijks vertrekken hier de ferrydiensten naar de bekende eilanden Martha's Vineyard en Nantucket. De bekendste aanbieder is Hy-Line Cruises die het vervoer naar de eilanden verzorgen. Hyannis is ook bekend vanwege de zomerresidentie van de Kennedy's. Het zwaarbewaakte landgoed van de Kennedy's is het beste te bekijken vanaf een rondvaartboot.

2)
John F. Kennedy Hyannis Museum
: Hyannis heeft een museum ter nagedachtenis aan haar geliefde president John F. Kennedy die hier vaak op vakantie was. Je vindt hier zo'n 80 foto's van de Kennedys, een stamboom van de Kennedy familie en een film. In de eerste zaal geven de luchtfoto's van de Kennedy Compound je een goed idee van hoe her er daar uit ziet. De toegangsprijs is $ 13,00 per volwassen. De openingstijden varieëren per seizoen.

3)
Cape Cod Maritime Museum
: Dit museum is een eerbetoon aan de maritieme geschiedenis van Cape Cod. Hier vind je een kleine tentoonstelling met maquettes en overblijfselen die rond de kaap werden gevonden, met name het wrak van de Sparrow Hawk uit de 17de eeuw. Er zijn workshops voor kinderen en je kunt boten bekijken die hier in het museum zijn gebouwd. Een ticket kost $ 10,00 per volwassen maar je kunt ook een gecombineerde ticket kopen. De gecombineerde tickets zijn inclusief een bezoek aan het museum en een boottocht langs het huis van de Kennedy's (JFK tour) of je kunt kiezen voor de Hy-Line Harbor Cruise, een boottocht door de haven.

4)
Walkway to the Sea
: De walkway to the sea is een stenen pad (met zijn golfpatroon) dat begint vanaf Main Street (naast het postkantoor en het JFK Museum) naar Village Green en loopt naar benenden naar Bismore Park, Ocean Street en de haven van Hyannis. Langs dit pad kun je een aantal kunstwerken bewonderen en genieten van de groene parken en historische waterkant.
5)
Craigville Beach
: Een van de populairste stranden is Graigville Beach ten westen van Hyannis. In het hoogseizoen is er al aan het eind van de ochtend geen parkeerplaats meer te vinden, omdat het strand, dat ook wel Muscle Beach wordt genoemd en vooral in trek is bij jonge mensen, een waar mekka voor strandliefhebbers.
6)
Cape Cod Potato Chips: Je kunt gratis een bezoek brengen aan de fabriek waar de befaamde plaatselijke chips worden gemaakt, de verpakkingen met een vuurtoren erop zie je zowat overal in de regio. Het bezoek gaat snel en laat zien hoe de industriële chipsproductie verloopt. Na het bezoek/toer eindig je in de giftshop waar je alle smaken van chips kunt kopen.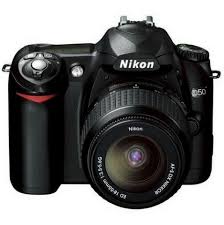 Highlights / tips Hyannis 2021:

1) Hyannis: Hyannis is the largest village in Cape Cod, has many shops and is an important location for regional transport. Ferries depart daily to the famous islands of Martha's Vineyard and Nantucket. The best-known provider is Hy-Line Cruises that provide transportation to the islands. Hyannis is also known for the summer residence of the Kennedy's. The heavily guarded estate of the Kennedys is best viewed from a tour boat.

2)
John F. Kennedy Hyannis Museum
: Hyannis has a museum in memory of her beloved president John F. Kennedy who often spent a holiday here. You will find about 80 photographs of the Kennedys, a family tree of the Kennedy family and a movie. In the first room, the aerial photographs of the Kennedy Compound give you a good idea how it looks like. The entrance fee is $ 13.00 per adult. The opening times vary per season.

3)
Cape Cod Maritime Museum
: This museum is a tribute to the maritime history of Cape cod. Here you can find a small exhibition with models and remains found around the cape, especially the wreck of the Sparrow Hawk from the 17th century. There are workshops for childeren and you can view boats in the museum that have been built here. A ticket costs $ 10.00 per adult but you can also buy a combined ticket. The combined tickets include a visit to the museum and a boat trip along the Kennedy's house (JFK tour) or you can choose the Hy-Line Harbor Cruise, a boat trip through the harbor.

4)
Walkway to the Sea
: The walkway to the sea is a stone path (with its wave pattern) that starts from Main Street (next to the post office and the JFK Museum) to Village Green and runs to Bismore Park, Ocean Street and the port of Hyannis. Along this path you can admire a number of artworks and enjoy the green parks and historic waterfront.

5)
Craigville Beach
: One of the most popular beaches is Craigville Beach west of Hyannis. During the high season it is difficult to find a parking spot at the end of the morning, because the beach, which is also called Muscle Beach is especially popular among young people, it is a true mecca for beach lovers.

6)
Cape Cod Potato Chips
: You can visit the factory where the famous local chips are made for free, the packs with a lighthouse can be seen just about anywhere in the region. The visit goes fast and shows how industrial chip production is progressing. After the visit/tour you end up in the gift shop where you can buy all kind of chips with different flavors.
Hyannis
is een druk bezocht vakantieoord met leuke winkels, goede restaurants en uitstekende hotels.


Hyannis
is a busy resort with nice shops, good restaurants and excellent hotels.
Levendig is het vooral op Main Street, met het John F. Kennedy Museum, vele eethuizen, bars en boetieks.

Lively is especially on Main Street, with the John F. Kennedy Museum, many eateries, bars and boutiques.
Het
John F. Kennedy Museum
herinnert aan die tijd met meer dan 80 foto's uit de jaren 1934-1963 en met een video. In Hyannis Port staat ook het zomerverblijf van president John F. Kennedy.

The
John F. Kennedy Museum
reminds of that time, with more than 80 photos from the years 1934-1963 and a video. Also, in Hyannis Port stands the summer residence of President John F. Kennedy.
Hyannis is het winkel- en transportcentrum van Cape Cod, meer gericht op de haven dan op de zee.

Hyannis is the shopping and transport center of Cape Cod, more focused on the port than on the sea.
In Hyannis kun je ook de Kennedy Trail lopen die te beluisteren is op je telefoon. Hier leer je veel over John F. Kennedy en zijn gezin tijdens zijn verblijf in Hyannis.

In Hyannis you can also walk the Kennedy Trail which can be listened on your phone. Here you will learn a lot about John F. Kennedy and his family during his stay in Hyannis.
Hy-Line Cruises verzorgt zowel havenrondvaarten van een uur door Lewis Bay en Nantucket Sound (van half april tot begin november) als een geregelde veerdienst (van half mei tot eind oktober) naar de eilanden Martha's Vineyard en Nantucket. (zie
filmpje
).

Hy-line Cruises offers both harbor tours of an hour through Lewis Bay and Nantucket Sound (from mid-April to early November) as a regular ferry (from mid-May to late October) to the islands of Martha's Vineyard and Nantucket. (see
film
).
Ocean Street Dock
is voor alle afvaarten het vertrekpunt. Je kunt het huis van de Kennedy's zien wanneer je een rondvaart door de haven maakt met een boot van Hy-Line.
Ocean Street Dock
is the departure point for all departures. You can view the house of the Kennedys when you make a cruise through the harbor with a Hy-Line boat.
Op Ocean Street in Hyannis staat een 3,7 meter hoog
gedenkteken
ter nagedachtenis aan
president Kennedy
.

On Ocean Street in Hyannis you will find a 3.7 meter high
monument
in memory of
President Kennedy
.
Ook heeft
Hyannis
enkele fraaie
stranden
: Kalmus Park Beach (Ocean Street),
Veteran's Memorial Beach
(Ocean Street), Orin Keyes Jr. Memorial Park Beach (Sea Street) en Craigville Beach (Craigville Beach Road), een van de mooiste stranden in
Massachusetts
. (zie
film
).

Also,
Hyannis
has some beautiful
beaches
: Kalmus Park Beach (Ocean Street),
Veteran's Memorial Beach
(Ocean Street), Orin Keyes Jr. Memorial Park Beach (Sea Street) and Craigville Beach (Craigville Beach Road), one of the most beautiful beaches in
Massachusetts
. (see
film
).
@MK