LA CROSSE


BEZIENSWAARDIGHEDEN / HIGHLIGHTS
Bezienswaardigheden / tips La Crosse 2021:

1)
La Crosse
: La Crosse ligt op een mooie locatie langs de rivier de Mississippi en is een leuke tussenstop. Het is een aanloophaven van de schitterende Mississippi Queen, en thuishaven van de Julia Belle Swain, een nostalgische rivierboot van de Delta Queen Steamboat Company. Ook vind je hier mooie historische monumenten, natuurlijk attracties, amusements activiteiten en genoeg restaurants om te eten en te drinken. Vanuit La Crosse kun je naar het observatiedek bovenop Grandad Bluff rijden.

2)
Riverside Park
: Bezoek het prachtige Riverside Park in La Crosse en wandel langs de oevers van de rivier de Mississippi. Dit goed verzorgde park biedt voldoende gelegenheid om te wandelen, hardlopen, picknicken of gewoon lekker te relaxen. Ten noorden van het park ligt de steamboat waarmee je een mooie boot tocht op de Mississippi kunt maken. Ook staat hier het
Riverside Museum
(niet gratis) met zijn prachtige
international Friendship tuinen
en is zeker een bezoekje waard.
3)
Grandad Bluff Park
: Ongeveer een kwartier (met de auto) ten oosten vanaf La Crosse ligt Grandad Bluff (gratis entree). Grandad Bluff ligt 180 meter boven de stad en biedt een prachtig uitzicht op La Crosse en de Mississippi River. Je kunt hier prachtige wandelingen maken en genieten van het uitzicht en de rust.

4) Beste reistijd: Vanaf eind mei tot en met eind september. Maar van maart tot mei en de maand oktober is de beste tijd om de grote aantallen trekvogels te bekijken. Het vierde weekend van juli voor het Riverfest en september voor het Oktoberfest.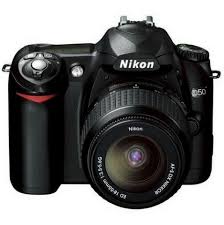 Highlights / tips La Crosse 2021:

1)
La Crosse
: La Crosse lies in a beautiful location along the Mississippi River and is a nice stopover. It is a port for the magnificent Mississippi Queen, and home to the Julia Belle Swain, a nostalgic river boat from the Delta Queen Steamboat Company. You will also find beautiful historical monuments, natural attractions, entertainment activities and plenty of restaurants to eat and drink. From La Crosse you can drive to the observation deck on top of Grandad Bluff.

2)
Riverside Park
: Visit the beautiful Riverside Park in La Crosse and walk along the banks of the Mississippi River. This well-kept park offers ample opportunity for walking, running, picknicking or just relaxing. To the north of the park lies the steamboat with which you can make a nice boat trip on the Mississippi. Here, also lies the
Riverside Museum
(not free) with its beautiful
International Friendship Gardens
and is definitely worth a visit.
3)
Grandad Bluff Park
: About a quarter of an hour (by car) east from La Crosse lies Grandad Bluff (free entrance). Grandad Bluff is located 180 meters above the city and offers a beautiful view of La Crosse and the Mississippi River. You can walk the beautiful trails and enjoy the view and rest.

4) Best time to travel: From the end of May until the end of September. But from March to May and the month of October is the best time to view the large numbers of migratory birds. The fourth weekend of July for the Riverfest and September for the Oktoberfest.
La Crosse
, in 1842 gesticht als handelspost, ontwikkelde zich na de Burgeroorlog als belangrijk spoorwegknooppunt.
La Crosse
, founded as a trading post in 1842, developed after the Civil War as an important railway junction.


Het goed bewaard gebleven centrum en de groene wijken rond de campus van de University of Wisconsin-
La Crosse
dragen bij aan de charme van deze kleine stad.

The well-preserved center and the green neighborhoods around the campus of the University of Wisconsin-
La Crosse
contribute to the charm of this small town.
Het is ook een goede basis voor het verkennen van steden aan de Mississippi, langs de
Great River
Road Scenic Byway.

It is also a good base for exploring towns on the Mississippi, along the
Great River
Road Scenic Byway.


Twee gerestaureerde stoomradarboten bieden een fraai uitzicht op de rivier.

Two restored steam radar boats offer a beautiful view of the river.
La Crosse is een keerpunt in de Amerikaanse geschiedenis en heeft een kleine stadscultuur en een schilderachtige kleine gemeenschap waar iedereen vriendelijk is en je naam kent.

La Crosse represents a Crossroads in history by embracing its part of the American small town culture by maintaining it characteristics of a quaint small community where everyone is friendly and knows your name.
Je vindt hier alles van charmante cadeau en speciaalzaken, kledingwinkels, hardware, antiek, muziek, hobby, woninginrichting, en vele andere winkels.

You will find everything from charming gift and specialty shops, clothing stores, hardware, antiques, music, hobby, home furnishings, and more.
Ook vind je hier livemuziek, theaters, galeries, musea, hotels en het La Crosse Centre.

Also you find live music venues, theaters, galleries, museums, hotels, and the La Crosse Center here.
Grandad Bluff
is een
stadspark
dat zich aan Main Street oost bevindt en als je de klif op rijdt over gaat in Bliss Road (alleen voor kleine voertuigen).
Grandad Bluff
is a
city park
located by following Main Street which becomes Bliss Road (small vehicle only) as you ascend the bluff.


Eenmaal aan de top, sla je rechtsaf en kom je bij de ingang op Grandad Bluff Road. Vanaf de 600 meter hoge steile rotswand kijk je uit over de stad
La Crosse
.

At the top, the entrance is found by turning right on Grandad Bliff Road. The 600-ft high bluff overlooks the city of
La Crosse
.
Het
uitzicht
op de Mississippi River Valley bestaat uit de drie staten van Wisconsin, Minnesota en Iowa.

The
view
of the Mississippi River Valey includes the three states of Wisconsin, Minnesota and Iowa.
De lezers van Wisconsin Trails stemden dit als "het meest schilderachtige
uitzicht
in de staat.
Wisconsin Trails readers voted this "the most scenic
view
in the state".
Het park beschikt over een schuilplaats , een op munten werkende verrekijker, picknickplaatsen en is tevens de locate van de jaarlijkse vuurwerkshow van New Year's Eve.
The park features a shelter house, coin-operated binoculars, picnic areas and is the site of the annual Skyrocker's New Year's Eve Fireworks show.
@MK