LINCOLN
BEZIENSWAARDIGHEDEN / HIGHLIGHTS
Bezienswaardigheden / tips Lincoln 2021:

1)
Haymarket District
: In het nabijgelegen historische Haymarket District is een aantal 19de-eeuwse pakhuizen verbouwd tot bar, restaurant of winkel. Hier vindt je ook nog de oude spoorlijnen met een oude locomotief die echt een attractie is. De Bill Harris Iron Horse Park is een geweldige plek om te ontspannen.

2)
Sunken Gardens
: The Sunken Gardens is in 1930 gebouwd op een oude stortplaats van 1,5 hectare in het hart van Lincoln. De Sunken Gardens zijn gemaakt tijdens de depressie en stonden oorspronkelijk bekend als Lincoln's Rock Garden. De tuinen beschikken over een jaarlijks bloemen scherm dat bestaat uit meer dan 30.000 individuele eenjarige planten die elk jaar opnieuw worden ontworpen met een ander thema. Het park is geopend van 06.00 uur tot 23.00 uur, de toegang is gratis maar donaties zijn meer dan welkom.
3)
Nebraska State Capitol
: Het Nebraska State Capitol is de zetel van de regering voor de Amerikaanse staat Nebraska. Het Capitool staat vaak bekend als de "Toren op de vlakten" en de 120 meter hoge toren kun je al op 32 km afstand zien. De prachtige architectuur en kunst is zeker een bezoek waard. Je kunt genieten van een korte rondleiding en leert hier over de geschiedenis achter de muurschilderingen en het vakmanschap. Vanaf boven heb je een prachtig uitzicht over de stad.
Het Capitol is dagelijks geopend voor bezichtiging en is gratis.
4)
University of Nebraska State Museum
: Het Nebraska State Museum van de University of Nebraska is gevestigd in Morrill Hall, gelegen aan 14th Street en U Street. Dit dagelijks geopende museum (behalve op maandag) brengt exposities op geologische en antropologisch gebied, terwijl er ook veel aandacht wordt geschonken aan het leven van de dieren die in de prehistorie en de moderne tijd de Great Plains hebben bevolkt of nog steeds bevolken. Je kunt er onder meer een imposante mammoet zien. De entree voor het museum en planetarium is $ 13,00 per volwassen.

5)
Nebraska History Museum
: Het museum of History aan 15th Street en P Street belicht de geschiedenis van Nebraska, vanaf de prehistorie tot in onze tijd (dagelijks geopend). Toegang tot het museum is gratis.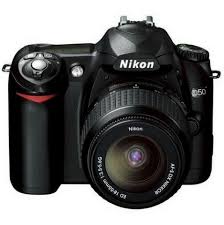 Highlights / tips Lincoln 2021:

1)
Haymarket District
: In the nearby historic Haymarket District, a number of 19th-century warehouses have been converted into bars, restaurants or shops. Here you will also find the old railway lines with an old locomotive that is really an attraction. The Bill Harris Iron Horse Park is a great place to relax.

2)
Sunken Gardens
: The Sunken Gardens was built in 1930 on an old 1.5 acre neighborhood landfill site in the heart of Lincoln. The sunken gardens were made in a depression an were originally known as Lincoln's Rock Garden. The Gardens features an annual floral display that consists of over 30,000 individual annual plants which are redesigned to a different theme each year. The park is open from 6 a.m. to 11 p.m. and the entrance is free but donations are more than welcome.
3)
Nebraska State Capitol
: The Nebraska State Capitol is the seat of the government for the U.S. State of Nebraska. The Capitol is often known as the "Tower on the Plains" and its 400-foot (120 m) tower can be seen 20 miles (32 km) away. The beautiful architecture and art is definitely worth a visit. You can enjoy a short tour and learn about the history behind the murals and the craftsmanschip. From above you have a beautiful view of the city. The Capitol is open daily for viewing and is free.

4)
University of Nebraska State Museum
: The Nebraska State Museum of the University of Nebraska is located in Morrill Hall, located on 14th Street and U Street. This museum, which is open daily (except on Mondays), exhibits geologically and anthropologically, while also devoting a great deal of attention to the lives of animals that inhabited or still inhabit the Great Plains in prehistory and modern times. Among other things, you can see an impressive mammoth. The entrance to the museum and planetarium is $ 13.00 per adult.

5)
Nebraska History Museum
: The Museum of History on 15th Street and P Street highlights the history of Nebraska, from prehistory to current time (open daily). Admission to the museum is free.
Lincoln
is de hoofdstad en op een na grootste stad van Nebraska. Ook staat hier de University of Nebraska.
Lincoln
is the capital and the second largest city in Nebraska. The University of Nebraska is also located here.
Het football team van deze universiteit, Cornhuskers, is zo populair dat elke thuiswedstrijd in het 77.000 plaatsen tellende Memorial Stadium al sinds 1962 uitverkocht is.

The football team of this university, Cornhuskers, is so popular that every home game in the 77,000 place Memorial Stadium has been sold out since 1962.
De hoofdstad
Lincoln
werd in 1864 gesticht en ontwikkelde zich tot het verzorgingscentrum van een uitgestrekt agrarisch gebied waar landbouw en veeteelt de voornaamste middelen van bestaan zijn.

The capital
Lincoln
was founded in 1864 and developed into the care center of a vast agricultural area where farming and animal husbandry are the main livelihood.
Mede dankzij de uitstekende weg en spoorwegverbindingen is er in de omgeving van Lincoln veel industrie ontstaan en hebben zich hier grote verzekeringsmaatschappijen gevestigd.

Thanks in part to the excellent road and rail connections, a great deal of industry has developed in the Lincoln area and large insurance companies have established themselves here.
Het Haymarket District (boven op de foto's) is een historische wijk in het centrum van Lincoln. Het gebied is een toeristische attractie.
The Haymarket District (above on the pictures) is a historic district in downtown Lincoln. The area is a tourist attraction.
De naam
Haymarket
is ontstaan op het marktplein van 1867 waar hooi en reisartikelen werden verkocht.
The name
Haymarket
originated from the 1867 market square where hay, and travel items, were marketed.
De pakhuizen zijn opnieuw ingericht als winkels.
The warehouses have been readapted as retail shops.
De stad heeft een bijzonder fraai
Capitol Building
(122 meter hoog), bekroond door een enorm bronzen beeld - The Sower (de zaaier). De vloeren en plafonds van de Great Hall en de Rotonda zijn afgewerkt met prachtige mozaïken die gedenkwaardige gebeurtenissen in de regionale geschiedenis verbeelden, zoals de sneeuwstorm van 1888 en de aanleg van de eerste spoorlijn.

The city has a very beautiful
Capitol Building
(400 feet), topped by an enormous bronze statue - The Sower. The floors and ceilings of the Great Hall and the Rotonda are finished with beautiful mosaics that depict memorable events in regional history, such as the snow storm of 1888 and the construction of the first railway line.
@MK