LOUISVILLE
BEZIENSWAARDIGHEDEN / HIGHLIGHTS


Bezienswaardigheden / tips Louisville 2021:

1
)
Louisville Slugger Museum
: Het museum is een groot complex van rode baksteen met een reusachtige honkbalknuppel die schuin tegen het gebouw leunt. Het is een replica van koolstofstaal van een knuppel van Babe Ruth, met een lengte van 36 meter. In het museum wordt de geschiedenis van de nationale sport van Amerika getoond, en kunnen mensen de gesigneerde knuppels van grootheden als Ruth, Ty Cobb, Joe DiMaggio en talloze andere bewonderen. Iedere bezoeker krijgt een miniknuppel cadeau maar je kunt hier ook een echte knuppel bestellen met je naam en handtekening erop. De toegangsprijs is $ 16.00 per volwassen.

2)
Muhammad Ali Center
: Muhammad Ali, oftewel Cassius Clay was geboren en getogen in de stad Louisville in 1942 en is daarom ook sterk vertegenwoordigd in deze stad. In 2005 werd het Muhammad Ali Center geopend. Het museum geeft een beeld van het leven van deze fantastische bokser. De zelf guided tours omvatten een film over het leven van Ali en video fragmenten van ziijn beroemdste gevechten, evenals exposities over racisme, mensenrechten en humanitaire problemen die hij ondervond. Een ticket kost $ 14.00 per volwassen.

3
)
Old Louisville
: Iets ten zuiden van de rivier en het centrum ligt Old Louisville, een wijk met fraaie huizen, herenhuizen en kerken die dateren van rond 1900. Het meeste is victoriaans, maar je treft er ook Arts and Crafts en Romaanse stijl aan. Veel van de zorgvuldig gerestaureerde panden hebben torentjes, gebrandschilderde ramen en smeedijzeren hekken. Een van de andere charmes van Old Louisville zijn de leuke winkeltjes en restaurants. De mooiste tijd om Old Louisville te bezoeken is het voorjaar, als de azalea's en kornoeljes bloeien. Je kunt een plattegrond en informatie vragen aan het visitor center in Central Park, Old Louisville.

4)
Speed Art Museum
: Aan de zuidkant van Old Louisville staat op de campus van de Universiteit van Louisville het Speed Art Museum, dat zijn naam dankt aan zakenman en filantroop James Breckinridge Speed, wiens vader onder Lincoln en Andrew Johnson minister van Justitie was. Dit grootste en oudste museum van Kentucky werd in 1927 geopend en heeft een collectie die varieert van klassieke antiquiteiten tot 20e-eeuwse Amerikaanse kunst, Europese schilderijen en sculpturen. De entree prijs is $ 15.00 per volwassen.

5)
Kentucky Derby
: De Kentucky Derby, is het oudste en meest prestigieuze paarden sportevenement van Amerika. In Kentucky werden al sinds 1789 paardenraces gehouden, maar pas bijna honderd jaar later vond de eerste Derby plaats op Churchill Downs, de renbaan van Louisville. Het winnende paard wordt traditioneel elk jaar onder een deken van rode rozen bedolven. In de twee weken vóór de race van de Kentucky Derby Festival is de leukste tijd om door te brengen. Thunder Over Louisville, een verpletterende vuurwerkshow, markeert de opening van de feestelijkheden. Andere attracties zijn de ballonvaarten, een marathon, de Pegasus Parade en de klassieke stoombootrace tussen de Belle of Louisville en de Delta Queen of New Orleans.

6) Festivals in Louisville: In de zomer is er het
Kentucky Shakespeare Festival
, dat zich afspeelt in het open amfitheater in Central Park, Old Louisville en is vrij toegankelijk. In het eerste weekend van oktober wordt de
St. James Court Art Show
georganiseerd, waar ruim 650 kunstenaars hun creaties laten beoordelen door een kritische jury. Dit gratis festival wordt ongeacht het weer gehouden op het gazon van de St. James en Belgravia Courts, en trekt 350.000 bezoekers.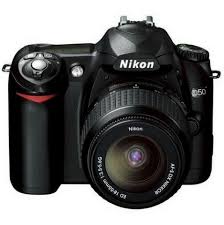 Highlights / tips Louisville 2021:

1
)
Louisville Slugger Museum
: The museum is a large red brick complex with a giant baseball bat leaning against the building. It is a carbon steel replica from a bat of Babe Ruth, with a length of 36 meters. The museum shows the history of the national sport of America, and people can admire the signed bats of great stars such as Ruth, Ty Cobb, Joe DiMaggio and countless others. Every visitor receives a mini-bat as a gift but you can also order a real bat with your name and signature on it. The entrance fee is $ 16.00 per adult.
2)
Muhammad Ali Center
: In 1942, Muhammad Ali, or Cassius Clay was born and raised in the City of Louisville and is therefore also strongly represented in this city. In 2005 the Muhammad Ali Center was opened. The museum gives you a view of the life of this fantastic boxer. Self-guided tours include a stirring film on Ali's life and video projections of his most famous fights, as well as exhibits about the racial segregation and humanitarian issues. A ticket costs $ 14.00 per adult.
3)
Old Louisville
:
Just south of the river and downtown lies Old Louisville, a neighborhood with beautiful houses, mansions and churches dating back to around 1900. Most of it is Victorian, but you will also find Arts and Crafts and Romanesque style. Many of the restored buildings have turrets, stained glass windows and wrought iron fences. One of the other charms of Old Louisville are the nice shops and restaurants. The best time to visit Old Louisville is spring, when the azaleas and dogwoods bloom. You can ask for a map and information at the visitor center in Central Park, Old Louisville.

4)
Speed Art Museum
: On the south side of Old Louisville, on the campus of the University of Louisville, lies the Speed Art Museum, which owes its name to businessman and philanthropist James Breckinridge Speed, whose father was Minister of Justice under Lincoln and Andrew Johnson. The largest and oldest museum in Kentucky was opened in 1927 and has a collection ranging from classical antiquities to 20th-century American art, European paintings and sculptures. The entrance fee is $ 15.00 per adult.
5)
Kentucky Derby
: The Kentucky Derby, is America's oldest and most prestigious horse sporting event. In Kentucky, horse races have been held since 1789, but it was not until nearly a hundred years later that the first Derby took place at Churchill Downs, the racecourse of Louisville. Every year, the winning horse is traditionally buried under a blanket of red roses. The best time to spend is in the two weeks before the race at the Kentucky Derby Festival. Thunder Over Louisville, a crushing fireworks show, marks the opening of the festivities. Other attractions include hot air ballooning, a marathon, the Pegasus Parade and the classic steamboat race between the Belle of Louisville and the Delta Queen of New Orleans.

6) Festivals in Louisville: In the summer season there is the
Kentucky Shakespeare Festival
, which takes place in the open amphitheater in Central Park, Old Louisville and is freely accessible. In the first weekend of October the
St. James Court Art Show
is organized, where over 650 artists have their creations judged by a critical jury. This free festival, regardless of the weather, is held on the lawn of St. James and Belgravia Courts, attracting 350,000 visitors.
Louisville is de grootste stad in Kentucky. De stad ligt aan de oevers van de Ohio River, die de grens vormt met Indiana. Louisville is befaamd om haar whiskystokerijen (bourbon) en sigarettenfabrieken.



Louisville is the

largest

city

in

Kentucky

.

The city lies

on the banks of

the

Ohio

River

which forms the border

with

Indiana

.

Louisville

is famous for its

whiskey distilleries

(

bourbon

)

and

cigarette factories.
Ook is de stad bekend vanwege de wereldberoemde Kentucky Derby voor volbloeds, die hier jaarlijks op Churchill Downs wordt gehouden. De race, die plaats vindt op de eerste zaterdag in mei, stamt uit 1875 en wordt gehouden over een afstand van 2 km. Hij duurt dan ook slechts 2 minuten, maar trekt weddenschappen aan met een totale inzet ter waarde van 25 miljoen dollar.

The city is also known for the world famous Kentucky Derby for thoroughbreds which is held here annually at Churchill Downs. The race that take place on the first Saturday in May dates from 1875 and is held over a distance of 1,2 miles. The race takes only two minutes but attracts bets with a total stake of 25 million dollars worth.
Het George Rogers Clark beeld (hierboven) aan de Ohio rivier in het Belvedere Waterfront Park.



The

George

Rogers

Clark

statue

(

above)

on the Ohio River

in

the Belvedere

Waterfront Park

.
Het museum over Muhammad Ali is een modern museum annex cultureel centum, dat in 2005 door de bokser en zijn vrouw Lonnie werd geopend. Ali's gevechten krijgen er alle ruimte, op allerlei zwart-wit en technicolor schermen van klein tot gigantisch. Zijn eerste overwinning op de onaantastbaar geachte Sonny Liston, de partijen tegen Frazier en de Rumble in the jungle.
The museum about Muhammad Ali is a modern museum-cum-cultural centum, which was opened by the boxer and his wife Lonnie in 2005. Ali's fights have all the space all sorts of black-and-white and Technicolor displays from small to gigantic. His first victory over Sonny Liston deemed untouchable the parties against Frazier and the Rumble in the jungle.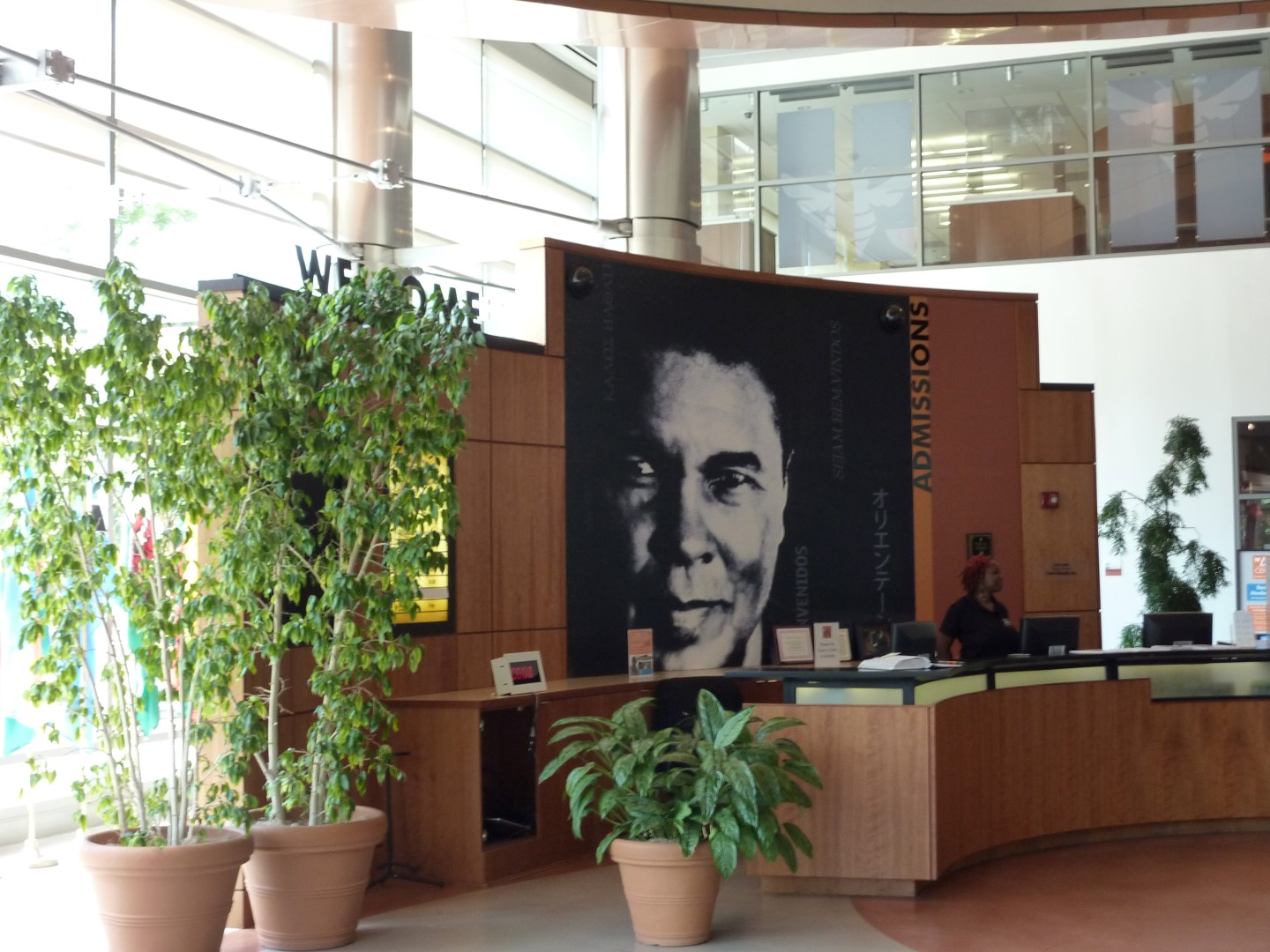 Terwijl de kinderen zich met hands-on videoboksles van Ali's dochter Laila vermaken, ontdekken de ouders aan de hand van beeld, geluid en wagonladingen aan memorabilia waarom The Greatest zich tot de islam bekeerde en welke ingrijpende gevolgen zijn halsstarrige dienstweigering voor de Vietnamoorlog had. Ali was als atleet en mens een schoolvoorbeeld van de American Dream. Men zegt dat Ali geregeld te vinden is in zijn eigen museum want hij mag graag zijn oude gevechten bekijken.
While the children enjoy themselves with hands-on video boxing lessons from Ali's daughter Laila, the parents discover by means of image, sound and truckloads of memorabilia why The Greatest convert himself to the Islam and the dramatic consequences was obstinate do military service for the Vietnam war. Ali was an athlete and human being and a prime example of the American Dream. It is said that Ali often can be found in his museum because he likes to see his old fights.
Het gouden beeld Davis (

geïnspireerd door

Michelangelo) in Main street.

The golden statue David (inspired by Michelangelo) in Main street.


Mooi kunstwerk om je fiets aan vast te maken.



Beautiful artwork

to attach

to your

bike.
Hillerich Bradsby & Company is een bedrijf dat de beroemde Louisville Slugger honkbalknuppel produceert.
De Louisville Slugger Museum & Factory in het centrum van Louisville heeft een retrospectief van het product en het gebruik ervan in de hele honkbal geschiedenis.
H & B maakt ook honkbal handschoenen, golfclubs, golf handschoenen en andere apparatuur.
JF Hillerich opende zijn houtbewerking winkel in Louisville in 1855. Tijdens de jaren 1880 huurde Hillerich zijn zeventien-jarige zoon John Bud Hillerich in.
De legende wil dat Bud die zelf honkbal speelde op een middag in 1884 weg ging van het werk om naar Louisville's major league te gaan om de Louisville Eclipse te kijken. Tijdens de recessie brak de