MONTEZUMA CASTLE NATIONAL MONUMENT


Tips Montezuma Castle National Monument 2021:

1)
Montezuma Castle National Monument
is klein en leuk als tussen stop en ligt 38 minuten vanaf Sedona. Je kunt alleen Montezuma Castle van een afstand bekijken en daarom is een uur voldoende om dit monument te bezichtigen. De entree kost $ 10,00 per persoon voor kinderen onder de 16 jaar is de toegang gratis. Als je de
America the Beautiful Pass
hebt ($ 80,00) mag je hier kosteloos naar binnen. Deze pas kun je hier ook aanschaffen als je van plan bent meerdere Nationale Parken te bezichtigen want dan is deze pas een uitkomst en ook voordeliger.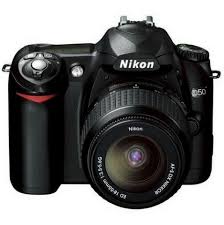 Tips Montezuma Castle National Monument 2021:

1)
Montezuma Castle National Monument
is small and

nice

as a stopover and lies 38 minutes from Sedona

.

You can

only view

Montezuma Castle

from a distance and

therefore

one hour is enough

to

see

this monument.

The

entrance fee is

$ 10.00

per

person

or childeren under the age of 16 is the admission free

.

If you have

the
America the Beautiful Pass
(

$ 80.00

)

you have free entrance

.

You can buy this pass here,

if

you plan

to visit

several

national parks

then this pass is an

outcome

and

also

cheaper.
Een half uur vanaf Sedona (40 km) ligt Montezuma Castle National Monument. Je kunt het monument bezoeken vanuit Sedona of als tussenstop als je richting Phoenix rijdt.



Half an hour

from

Sedona

(26 miles

)

you will find

Montezuma

Castle National

Monument

.

You can

visit

the monument

from

Sedona

or as a stopover

if you're driving

toward

Phoenix.


Montezuma Castle National Monument bestaat uit klif woningen. In de kalkstenen rotswand is een gebouw van steen en mortel van vijf verdiepingen hoog gebouwd. Er zijn 20 kamers waar 50 mensen konden wonen. De overhangende rotswand beschermt het gebouw tegen de regen. In een ander deel van de rotswand zijn de resten van een nog grotere woning gevonden.
Montezuma Castle National Monument consists of cliff dwellings. They built in the limestone cliff a building of stone and mortar of five storeys high. There are 20 rooms where 50 people could live. The overhanging rock wall protects the building against the rain. In another part of the rock wall are the remains of a still larger house.


De klifwoningen en het terrein eromheen zijn op 8 december 1906 uitgeroepen tot nationaal monument in de Verenigde Staten. Op 15 oktober 1966 werd het toegevoegd aan het National Register of Historic Places. Per jaar bezoeken 350.000 mensen Montezuma Castle.
The cliff dwellings and the land around it are declared as a national monument in the United States on December 8, 1906. On October 15, 1966 it was added to the National Register of Historic Places. 350,000 people visit Montezuma Castle each year.


Vanaf het bezoekerscentrum loopt een pad langs de voet van de rotswand. Vanwege de kwetsbaarheid van kalksteen zijn de kamers zelf sinds 1951 niet meer toegankelijk voor publiek.

From the visitor center there is a path along the base of the cliff. Because of the sensitivity of limestone the rooms themselves are no longer open to the public since 1951.


Er zijn zeker ratelslangen in Arizona, Ik ben blij dat we ze hier niet zijn tegengekomen.
There definitely are rattlesnakes in Arizona, I am glad that we have not encountered the snakes.
@MK