MYSTIC
BEZIENSWAARDIGHEDEN/HIGHLIGHTS


Bezienswaardigheden / tips Mystic 2021:

1)
Mystic Seaport Museum
:
Dit is het grootste maritieme museum van de VS en een perfect nagebouwd walvisvaarders dorp. In de werkplaatsen van dit live-museum kun je echte ambachtslieden bekijken die nog middels traditionele technieken werken. Om het Mystic Seaport Museum te bereiken
neem je afrit 90 op Interstate Highway 95 en rijd je nog 1,5 km verder in zuidelijke richting over State Route 27. Het museum is het hele jaar tussen 10.00 - 17.oo uur dagelijks geopend. De entree kosten bedragen $ 19,00 per volwassen. Kinderen onder de 4 jaar mogen gratis naar binnen.

2)
Mystic Marine life Aquarium
:
In Mystic vind je ook het Mystic Marine Life Aquarium (55 Coogan Boulevard, vlak naast het winkelcentrum Olde Mistick Village) waar meer dan tweeduizend vissen en zeezoogdieren zijn ondergebracht. In het dolfinarium worden ieder uur voorstellingen gegeven met dolfijnen, zeeleeuwen en orka's. Ook het Aquarium is het hele jaar geopend. De ticket prijzen variëren. Je kunt ook een voordelig combi entree kaartje kopen ($ 59,00 per volwassen) en met deze kaart heb je toegang tot het Aquarium en toegang tot Mystic Seaport Museum.

3)
Historic Downtown Mystic
:
Bezoek de Historic Downtown Mystic.
Dit is het oude stadcentrum met kleine winkeltjes gelegen aan de Mystic River.

4) Het is de moeite waard om vanuit Mystic een uitstapje te maken naar de twee grote hotelcasino's
Mohegan Sun Resort
en
Foxwoods Resort Casino
. Hier kun je niet alleen een gokje wagen maar ook prachtige shows of concerten bijwonen. Deze casino's bevinden zich op grondgebied van de Indianen. In het reservaat van de Mashantucket Pequot Tribal Nation bevindt zich een van de grootste
musea
van de VS dat geheel is gewijd is aan indianen. De casino's liggen slechts een half uur vanaf Mystic.

5) Beste reistijd: Hangt af waar je voorkeur naar uit gaat. Maar in de maand mei wordt het bekende Lobster Fest gegeven. In juni zit je goed voor het Sea Music Festival en eind juni is er de vijf dagen durende Antique and Classic Wooden Boat Rendesvous. Het Chowder Fest wordt in het weekeinde van Columbus Day (oktober) gegeven. De data verschilt per jaar.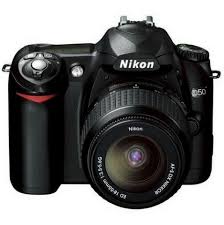 Highlights / tips Mystic 2021:

1)

Mystic Seaport Museum
:
This is the largest maritime museum in the US and a perfect newly built whalers village. In the workshops of this live museum you can watch real craftsmen still working through traditional techniques.

To reach

Mystic Seaport

Museum,

take exit

90

on Interstate Highway

95

and drive

another mile

further

south on

State Route

27.

The museum

is open all year

from 10.00

-

to

17.oo

hours.

The entrance

fee is

$ 19,00

per

adult

.

Children

under 4

have free entrance.

2)
Mystic Marine life Aquarium
:
You will also find in

Mystic

the Mystic Marine Life Aquarium

(

55

Coogan

Boulevard

, next to the

Olde Mistick Village

shopping center)

which

over two thousand

fish

and marine mammals have been placed here .

In

the dolphinarium

p

erformances

are

given

with dolphins

, sea lions and

orcas every hour.

The

Aquarium is

also

open all year

.

The

ticket

prices

vary.

You

can also buy

an inexpensive

combined

entrance ticket

($ 59.00

per

adult

)

and

with this card

you have access to

the Aquarium

and access to

Mystic Seaport

Museum.

3)
Historic Downtown Mystic
:
Visit

Hitoric Downtown Mystic

.

This is

the old town

with small shops

located on the

Mystic River.

4) It is worth taking a trip from Mystic to the Hotels
Mohegan Sun Resort
and
Foxwoods Resort Casino
. Here, you cannot only gamble but also attend beautiful shows and concerts. T
hese casinos are located on the territory of the Indians. In the sanctuary of the Mashantucket Pequot Tribal Nation you will find one of the largest
museums
in the USA that is entirely dedicated to the Native Americans. The casinos are only half an hour from Mystic.
5)

Best time

to visit: D

epends on

what you prefer.

But

the famous

Lobster

Festival

is given

in

May

.

In June,

there is

the

Sea Music

Festival and

at

the end of June

the five

-day

Antique and

Classic

Wooden Boat

Rendevous

.

The

Chowder

Fest

is given

at the weekend of

Columbus

Day

(October).

The

data is different

each year.


___________________________________________________________________________________

WINKELEN / SHOPPING




Winkelen in Mystic 2021:

1)
Olde Mistick Village
:
Bezoek de Olde Mistick Village,
dit is een winkelgebied (naast het Mystic Aquarium). De Olde Mistick

Village

bevat

een groot aantal

ouderwets en

unieke winkels

.

Het lijkt op een New England dorp uit 1720 en

dit centrum

is voorzien van een

podium en

bioscoop

ter

aanvulling op de

vele

winkels die hier zijn. Het winkelcentrum is geopend van maandag tot zaterdag vanaf 10.00 tot 18.00. Op zondag zijn de winkels open vanaf 11.00 tot 18.00.






Shopping in Mystic 2021:

1)

Olde Mistick Village

: Visit the Olde Mistick Village, this is a

big

shopping area (

next to

the Mystic Aquarium).

The Village contains a myriad of old-fashioned and unique shops. Designed to resemble a 1720s New England village, this area includes a performing arts center and movie theater in addition to its many stores. The stores are open from 10:00 a.m. to 6:00 p.m. Monday through Saturday and 11:00 a.m. to 6:00 p.m. on Sunday.


Mystic
kreeg kortstondig internationale faam dankzij de film Mystic Pizza (1988) met Julia Roberts. Het is een schilderachtig, oud haventje uit de tijd van de walvisvaart.
Mystic
is geen echte stad, maar bestaat uit delen van de naburige stad Groton, op de westelijke oever van de Mystic River, en delen van de stad Stonington op de oostelijke oever.
Mystic
received brief international fame thanks to the film Mystic Pizza (1988) with Julia Roberts.

It is a picturesque

,

old

harbor

from the time of

whaling.
Mystic
is
not a real city
but
consists of parts of
the neighboring town of
Groton,
on
the western shore of
the
Mystic River
,
and parts of the
town of Stonington
on
the eastern shore
.
In het laatste deel van de 17de eeuw werden hier sloepen en schoeners gebouwd voor de kustvaart en voor de koopvaardijvaart op West-Indië. Na 1870 verminderde de vraag naar houten schepen, waardoor de meeste scheepswerven in
Mystic
hun poorten moesten sluiten.



In the last part

of the 17th century,

sloops

and

schooners

were

built here

for coastal

and

merchant

shipping

in

the West Indies.

After 1870, the

demand for

timber

ships reduced while

most of the

yards in
Mystic
had to close their
doors.
Toen de scheepsbouw afnam, wendde Mystic zich tot het toerisme. Tegenwoordig brengen Mystic Seaport en Mystic Aquarium de stad veel bedrijvigheid.
When the shipbuilding industry declined, Mystic turned to tourism. Mystic Seaport and Mystic Aquarium bring the city a lot of activity.



De brug van Mystic is ook een bezienswaardigheid. De Mystic River Bascule brug is een beweegbare brug over de rivier de Mystic. Het is een auto en voetgangersbrug die je rechtstreeks het centrum in voert.

The Mystic Bridge is also a landmark. De Mystic River Bascule Bridge is a moveable Bridge spanning the Mystic River. It carries vehicles and foor traffic directly into the tourist district.




De voornaamste toeristische trekpleister is het Mystic Seaport Museum, een openluchtmuseum (17 ha) dat de Amerikaanse zeevaart in de 19de eeuw belicht. Het museum werd in 1929 gesticht door drie inwoners van Mystic, om de herinnering aan de zeevaart in deze streek levend te houden.

The main tourist attraction is the Mystic Seaport Museum, an outdoor museum (17 ha) that highlight the US maritime in the 19th century. The museum was founded in 1929 by three residents of Mystic to keep the memory of the shipping alive in the region.




Begonnen in een gebouw met een kleine verzameling voorwerpen, is het Mystic Seaport Museum uitgegroeid tot een complex van meer dan 60 historische gebouwen, vier grote historische schepen, een bank, een kapel, een taverne en een schoolgebouw van één kamer uit de 19de eeuw.
Started in a building with a small collection of objects, the Mystic Seaport Museum has become a complex of more than 60 historic buildings, four major historic ships, a bank, a chapel, a tavern and a school of one room from the 19th century.




Dit is een kopie van Brant Point Lighthouse (1746) op Nantucket, de tweede vuurtoren die in New England werd opgericht.
This is a copy of Brant Point Lighthouse at Nantucket (1746), the second lighthouse in New England that was founded.




In dit gebouw uit 1874, werden oesters van hun schelp ontdaan alvorens ze in ijs te verschepen.
In this building from 1874, oysters were stripped of their shell before shipping them in ice.




Het enige nog bestaande houten schip voor de walvisvangst, werd gebouwd in 1841. De Charles W. Morgan zal de komende jaren uitgebreid worden gerestaureerd.
The only surviving wooden whaling ship, was built in 1841. The Charles w. Morgan will be restored the next few years.




Als je een liefhebber bent van de scheepvaart is dit museum een echte aanrader.
If you're a lover of shipping , this museum is a real attraction.




Het leuke en mooie winkelgebied the Olde Mistick Village. In dit winkelgebied heb je verschillende leuke kleine winkels en restaurants.
The nice and beautiful shopping district, the olde Mistick Village. In this shopping area you have several nice little shops and restaurants.

@MK