ORLANDO


BEZIENSWAARDIGHEDEN / HIGHLIGHTS
Bezienswaardigheden / tips Orlando, Disney 2020:

1)
Disney World
:
Disney World heeft 4 themaparken, 2 waterparken en 2 winkel en entertainment gebieden. De 4 themaparken zijn: Magic Kingdom, Epcot Center, Disney's Hollywood Studio's en Animal Kingdom. De twee waterparken zijn: Typhoon Lagune en Blizzard Beach. Je hebt ten minste vier of vijf dagen nodig om de belangrijkste bezienswaardigheden van deze vier parken te bekijken. Daarom heeft Disney het systeem van vier- of vijfdaagse 'paspoorten' ingesteld. Dit zijn algemene toegangskaarten, die respectievelijk vier of vijf dagen geldig zijn en ongelimiteerd toegang geven tot alle shows, tentoonstellingen en andere attracties in de parken. Het transport (monorail) tussen deze vier parken is erbij inbegrepen.
Magic Kingdom

: Magic Kingdom
is het bekendste park van Disney en is onderverdeeld in de volgende districten: Main Street USA, Adventureland, Frontier Island, Liberty Square, Fantasyland en Tomorrowland. Elk district telt een aantal bezienswaardigheden. Het middelpunt is het witte en blauwe pasteltinten gekleurde Cinderella Castle, het sprookjespaleis van Assepoester. Dit park is het meest geschikt voor jonge kinderen en is een replica van Eurodisney.

Epcot Center: Epcot Center
is het meest op oudere kinderen en volwassen gericht (ondanks er wel attracties zijn voor jongere kinderen kunnen sommige attracties te heftig zijn voor de allerkleinste). Epcot bestaat uit twee verschillende delen. Future World is een eerbetoon aan de menselijke prestaties op het gebied van wetenschap en technologie. World showcase is een wereldtentoonstelling waar je de culturele en culinaire trekjes van 11 landen kan ervaren. Elk land heeft ook zijn eigen attracties en restaurants.

Disney's Hollywood Studio's: Disney's Hollywood Studio's
is geopend in 1989. Het is geheel gewijd aan de film en televisiewereld. De meeste gebouwen zijn gebouwd in de stijl die gebruikelijk was in de periode 1930 - 1950 in de VS, met name in California. Via de Hollywood Boulevard (met winkels en restaurants) kom je bij het Thema Park, waar je onder meer kunt zien hoe een televisieprogramma wordt opgenomen.

Disney's Animal Kingdom: Disney's animal Kingdom
is een uitgebreide dierentuin. Wat een hele leuke belevenis is dat je een safari tour kan doen. Je rijdt met een jeep en ranger door de nagebouwde steppen met verschillende wilde dieren om je heen. Een hele leuke belevenis. Ook heeft animal kingdom vele attracties.

Typhoon Lagune:Typhoon Lagune
is een geweldig waterpark met het thema tropisch eiland. Vooral de golfslagbad vonden we erg leuk. Wij vonden dit het leukste waterpark.

Blizzard Beach: Blizzard Beach
is ook een geweldig waterpark met het thema wintersport.
De avonduren in Disney:

Als je in Disney bent zou ik in de avonduren (dit kun je natuurlijk combineren) naar
Disney's boardwalk
en

Downtown Disney District
gaan. Hier kun je winkelen, uit eten gaan en eventueel uit gaan. Er is hier van alles te doen. Disney's boardwalk is iets rustiger en Downtown Disney kun je ook naar de bioscoop gaan.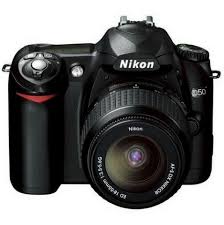 Highlights / tips Orlando, Disney 2020:

1)

Disney World

: Disney World has 4 theme parks and 2 water parks

and

two

shopping

and

entertainment

areas

. The 4 theme parks are: Magic Kingdom, Epcot Center, Disney's Hollywood Studio's and Animal Kingdom. De 2 water parks are: Typhoon Lagune and Blizzard Beach.

You need at least

four

or

five

days to

see

the

main attractions of

these

four

parks

.

That is why

Disney

introduced

the

four-

or five-day

'

passports system.

These are

general

admission tickets

which are valid

for

four

or

five

days

and

gives you

unlimited

access to

all the shows,

exhibitions and other

attractions

at the parks. The t

ransport (

monorail

) between

these four

parks

is included

in the ticket price.



Magic Kingdom

:

Magic Kingdom

is

the most famous park

of

Disney

and

is divided into the

following districts

:

Main

Street USA

,

Adventureland

,

Frontier

Island

,

Liberty Square

,

Fantasyland

and

Tomorrowland

.

Each district

has a number of

attractions

.

The centerpiece is the

white

and

blue

pastel colored

Cinderella Castle

,

the

Cinderella

tale

.

This park

is

more

designed

for young children and

is a replica of

Euro

Disney

.





Epcot Center

:

Epcot Center is most

focused on

older childeren a

nd

adults

(

although

there

are

attractions

for younger

children

, some

attractions

may

be

too intense for

the smallest childeren

)

.

Epcot

consists of two

different parts

.

Future World

is a tribute to

human

achievements in

science and

technology

.

World

Showcase

is a

World

exhibition

where you

can experience c

ultural

and culinary

traits

of

11 countries.

Each country

has its

own attractions and restaurants.





Disney's Hollywood Studio's

: Disney's Hollywood Studio's

opened in

1989

. It

is dedicated to

the

film

and

television

world

.

In the period 1930 - 1950 m

ost buildings

were built

in

the style that

was common in

the

USA,

particularly

in

California

.

Via

Hollywood

Boulevard

(with

shops and restaurants

)

you arrive at

the

theme park

where you can see

how

a television program

is being recorded.



Disney's Animal Kingdom:

Disney's animal Kingdom is a large Zoo. A nice experience is that you can do a safari tour. A ranger will

drive

a

jeep

through the

reconstructed

steppes

with

various wildlife

around you. This is a very nice

experience.

Also,

Animal

K

ingdom

has

many attractions.





Typhoon Lagune

: Typhoon Lagune is a great water park with the theme tropical Island. We found this park

the best water park, especially the

wave pool.



Blizzard Beach

: Blizzard Beach

is

also a great

water park with

the theme wintersport.





The

evening hours

at

Disney:

In the evening time, If

you

are in

Disney

, I

would go

to Disney's boardwalk

and

Downtown Disney District

. Here

you can shop

,

eat out,

go

out and go to the cinema

.

Disney's

boardwalk is

a little

quieter than

Downtown Disney

.
___________________________________________________________________________________

WINKELEN / SHOPPING


Winkelen in Orlando 2020:

Een fenomeen dat je veel tegenkomt in Florida en in Orlando is de Outlet Mall. Dit is een winkelcentra met allemaal Outlet winkels van diverse merken. De outlet winkels kunnen hun artikelen met een fikse korting aanbieden, omdat ze hun producten rechtstreeks bij de fabriek inkopen. De overdekte malls zijn ook een aanrader.
1) Orlando Vineland premium outlets (8200 Vineland Avenue) is een van de grootste en de bekendste outlet centrum van Orlando met alle bekende merken. De bekende merken zijn Adidas, Armani, Hugo Boss, Calvin Klein, Diesel, Tommy Hilfiger, Ralph Lauren, Prada te veel om op te noemen. Bij dit winkelcentrum kun je ook heel goed eten bij twee geweldige goede steak restaurants de Outback en Longhorn Steakhouse.

2) Lake Buena Vista Factory Stores: Een iets kleiner winkel centrum maar ook zeker de moeite waard is Lake Buena Vista Factory Stores (S Apopka Vineland Road). Het ligt 15 minuten vanaf de Orlando Vineland Premium Outlets en een bezoek aan beide winkel centra kun je makkelijk combineren. Hier vind je de iets goedkopere merken zoals Nike, Gap Outlet, Calvin Klein, Timberland en meerdere merken.

3) Orlando International Premium Outlets: (voorheen Beltz Factory Outlet Mall) ligt dichtbij Universal Studio's (5401 W. Oak Ridge Road) en heeft meer dan 200 winkels. Ook hier zijn vele bekende merken te koop zoals Victoria Secret, Adidas, Nike, Ralph Lauren, 7 for all Mankind en nog vele andere bekende merken.


Shopping in Orlando 2020:



A phenomenon that

you encounter

a lot in

Florida and

Orlando

is

the

Outlet Mall

.

This is a

shopping center

with

Outlet stores

of various brands

.

The

outlet

stores

offer

their

products

at a big discount

because

they buy

their products

directly from the

factory.
The indoor

malls are

also recommended.



1)
Orlando Vineland premium outlets
(

8200

Vineland

Avenue)

is one of

the

biggest

and

most famous

outlet in

Orlando

with all major

brands

.

The well-known

brands are

Adidas

,

Armani

,

Hugo

Boss

,

Calvin Klein

,

Diesel,

Tommy

Hilfiger

,

Ralph

Lauren

,

Prada

too much to

mention.

Outside

this mall

you can

eat very well

in

two

great

steak

restaurants

the

Outback

and

Longhorn
Steakhouse.

2)
Lake Buena Vista Factory Stores
:
A slightly

smaller

mall

but certainly

w

ell worth

it are the Lake Buena Vista Factory Stores (
S
Apopka
Vineland
Road)
.
It lies 15 minutes
from
the
Orlando
Premium
Outlets
Vineland
and
visiting
both
shopping
centers
can be
easily
combined.
Here you'll find
cheaper brands
such as Nike
,
Gap
Outlet
,
Calvin Klein
,
Timberland and
other brands.
3)

Orlando

International

Premium

Outlets

:

(

formerly

Beltz

Factory Outlet

Mall) lies

near

Universal

Studios (

5401

W.

Oak

Ridge

Road)

and has more than

200 shops

.

Again,

many famous brands

are here

for sale

such

as

Victoria

Secret

, Adidas

,

Nike,

Ralph

Lauren

,

7

for all Mankind

and many

other famous brands.
___________________________________________________________________________________

VEILIGHEID / SAFETY
Onveilige wijken in Orlando 2020:

Centrum van Orlando:



Aan de

westkant van het centrum van Orlando

komt veel misdaad voor. De westkant l

igt in

een

gebied tussen

de

I

-

4

en

408

.

Ondanks

er een paar

bewoners

in

dit gebied wonen (bewoners

die

hier al woonde) voordat de wijk achteruit ging

,

vinden hier dagelijks

berovingen

,

overvallen,

en drugshandel

plaats

.

Het is

een gebied met vele

prostituees

,

drugsverslaafden en

bendeleden

.

Dit gebied

reikt door tot in

de

wijken

Carver

Shores

en

Pine Hills

,

bekend

bij de lokale bevolking

als '

Crime

Hills'

.



Church Street, centrum Orlando:

Ondanks Church Street

(aan de oostkant van de I-4) een hele leuke uitgaanscentrum heeft en redelijk veilig is, parkeer je de auto onder de I-4 of in de parkeer garage aan de west kant van de I-4. Aangezien de parkeergarages niet erg ver van de slechte wijk

liggen, gebeurt het geregeld dat er in auto's wordt ingebroken. Ondanks ze het gebied proberen op te knappen en te verbeteren zijn er nog te veel wijken waar de armoede overheerst. Eigenlijk is het hele gebied ten westen van de I 4 niet veilig. Vooral de wijk

Parramore

kent veel armoede, prostitutie, inbraak, drugs deals en ook gang/bende gerelateerde activiteiten.

Pine Hills:



Pine Hills

: Zoals eerder genoemd is Pine Hills e

en gevaarlijke wijk. Ook vinden hier dagelijks

berovingen

,

overvallen,

en drugshandel

plaats.

Een

verkeerde afslag

bij

Universal

Studios

slechts 5 km

van

Kirkman

Road

leidt je

direct naar de gevaarlijke wijk Pi

ne Hills

.

Hier heeft

een toerist

niets te

zoeken dus bereid je

route

zorgvuldig

voor

voordat je naar

Universal

Studio's gaat!




Unsafe neighborhoods in Orlando 2020:

Downtown Orlando:

1) The crime-ridden section of the
west side
of Interstate 4 in downtown Orlando is located in an area between I-4 and 408. While there are a few residents in this area who are there because they moved in before the neighborhood became what it is today, it is common for muggings, robberies, drug deals and more to occur here. It is an area populated with prostitutes, drug addicts and gang members. This area reaches into the sections called Carver Shores and Pine Hills, known to locals as "Crime Hills".

Church Street, downtown Orlando:



Despite

Church Street
(

on the east side

of I-

4

) is

a very nice

entertainment center

and it is

fairly safe

, you have to park your

car

under the I

-4 or

in

the parking

garage

on the west

side of I

-

4

.

Since the

parking

garage

is not

very far from the dangerous district
,

it

regularly

happens that

they break into your car.

Despite

they are trying to renovate and improve the

area

there are still

too many

areas

where

poverty

dominates.

Actually, the whole

west

area

of I

4 is not

safe.

Especially the

Parramore

district

has a lot of

poverty

,

prostitution,

burglary, drug deals and gang related activities

.

Pine Hills:
Pine Hills
: As mentioned earlier, Pine Hills i
s

a dangerous

neighborhood

.

Daily, you will a

lso find

muggings

,

robberies

,

and drug trafficking

.

A wrong turn around Universal Studios just three miles down Kirkman Road can put you directly into the middle of Pine Hills. Here, a

tourist

has

nothing to

find

so please check your route description first before you go to Universal Studio's!


Veel mensen komen naar Orlando om de grote pretparken te bezoeken, met name Walt Disney World, Seaworld en Universal Studios. In en om de pretparken, bij International Drive en in Kissimmee, zijn ruim 115.000 hotelkamers. Daarom is Orlando een op het gezin gericht fantasieland. De International Drive ligt op een steenworp afstand van Walt Disney World, Universal Studios en Seaworld. De Internationale Drive dankt zijn bestaan aan de pretparken en vormt een 5 km lang weg met restaurants, hotels, winkels, en theaters. In de avonduren komt de International Drive tot leven omdat ales tot laat geopend is.



Many people come to

Orlando

,

especially

to

Walt Disney World

, SeaWorld and

Universal Studios

.

The major theme parks

i

n and around the

parks,

International

Drive and

Kissimmee

are

over 115,000

hotel rooms.

Therefore,

Orlando is a

family-oriented

fantasy

land. The International Drive is

located a short distance

away

from Walt

Disney

World, Universal

Studios

and Seaworld

.

The

International

Drive

owes its

existence to the

theme parks

and is a

3,2 miles

long

road with

restaurants

,

hotels, shops

,

and theaters

.

In the evening the

International Drive

comes alive

because

all shops and restaurants are

open until

late

.




Aan de International Drive vind je hier de bekende Ripley's Believe It or Not bekende. Hier vind je fantastische voorwerpen, illusies en filmopnamen van vreemde gebeurtenissen.



At the International Drive you will find

the

famous
Ripley's Believe It or Not.
Here you'll find

fantastic

objects

,

illusions

, and

film recordings

of strange events

.






Pointe Orlando

(9101 International Drive) is een onoverdekt winkelcentrum met goede restaurants, nachtclubs en vele winkels. Je vindt hier ook vele attracties zoals een IMAX theater, B.B. King's Blues Club en een comedy club.

Pointe Orlando

(9101 International Drive) is

an outdoor

mall

with good

restaurants

,

nightclubs and

shops

.

You

will also find

many attractions

including

an IMAX

theater

,

BB

King's Blues

Club and a

comedy club.




Vlakbij Pointe Orlando ligt het nieuwe gedeelte
ICON Park
. In dit gedeelte vind je veel entertainment, waaronder
kermis attracties
, winkels,
live muziek
en vele gezellige restaurants. Ook in de avonduren is dit de plek waar het erg gezellig is. Met zijn vele attracties trek
ICON Park
veel publiek.

Near Pointe Orlando you will find the new area
ICON Park
. In this section you will find lots of entertainment, such as
amusement rides
, shops,
live music
and many cozy restaurants. This is also the place to be during the evenings. With its many attractions,
ICON Park
attracts a large audience.
___________________________________________________________________________________

Disney's Hollywood Studios


Disney's Hollywood Studios
gunnen je een kijkje achter de schermen van een film en televisieproductie (bekijk
film
van de trolley). Disney's Hollywood Studios
is ook het meest theatrale park.
Disney's Hollywood Studios
give you a peek behind the scenes of a film and television production (watch
film
of the trolley). Disney's Hollywood Studios
is also the most theatrical park.
Het thema van
Hollywood Boulevard
(hierboven op de foto) is een nostalgische blik op het Hollywood uit de jaren '30. Hollywood Boulevard vormt de ingangszone van het park. Daarnaast vormt Hollywood Boulevard een winkelstraat (de eigenlijke boulevard) van deze ingangszone naar het centrale plein van het park toe, Central Stage.

The theme of
Hollywood Boulevard
(pictured above) is a nostalgic look at Hollywood from the 1930s. Hollywood Boulevard is the park's entrance zone. In addition, Hollywood Boulevard forms a shopping street (the actual boulevard) from this entrance zone to the central square of the park, Central Stage.
De winkelstraat bevat onder meer enkele souvenirwinkels. Aan Central Stage ligt het icoon van het park, een replica van Grauman's
Chinese Theatre
.
The shopping street includes a few souvenir shops. At Central Stage lies the icon of the park, a replica of Grauman's
Chinese Theater
.




Het thema van
Sunset Boulevard
is het Hollywood uit de jaren '40, dat een uitvlucht bood tijdens de Tweede Wereldoorlog. Het is een doodlopende boulevard die begint als zijstraat van de Hollywood Boulevard. Vanaf Hollywood Boulevard bestaat het rechtergedeelte van de straat met name uit winkels en de linkerzijde met name uit horecagelegenheden. Aan het eind van de boulevard zijn 2 grotere attracties van het park te vinden: De Twilight Zone Tower of Terror en Rock 'n'Roller Coaster starring Aerosmith.

The theme of
Sunset Boulevard
is Hollywood from the 40s, which offered an escape during the Second World War. It is a dead end boulevard that starts as a side street of Hollywood Boulevard. From Hollywood Boulevard, the right-hand side of the street consists mainly of shops and the left-hand side mainly of restaurants. At the end of the boulevard you will find 2 larger park attractions: The Twilight Zone Tower of Terror and Rock 'n 'Roller Coaster starring Aerosmith.




Als overblijfsel van de voormalige Street of America, richt de
Grand Avenue
zich qua thema op de hedendaagse herleving van Los Angeles alwaar oude kantoorpanden en opslagloodsen worden omgebouwd tot culturele hotspots. Tevens ligt aan de Grand Avenue de ingang naar
Grand Park
, de voormalige Muppet Courtyard, met daarin de attractie Muppet Vision 3D. Op het centrale gedeelte van het plein is een fontein te vinden met daarop Miss Piggy als het Vrijheidsbeeld (hierboven op de foto). Ook vind je hier de restaurants PizzeRizzo en Mama Melrose's Ristorante Italiano.

As a remnant of the former Street of America, the theme of
Grand Avenue
is the contemporary revival of Los Angeles where old office buildings and storage sheds are converted into cultural hotspots. Also on Grand Avenue is the entrance to
Grand Park
, the former Muppet Courtyard, which contains the attraction Muppet Vision 3D. On the central part of the square is a fountain with Miss Piggy as the Statue of Liberty (above on the photo). You can also find the PizzeRizzo and Mama Melrose's Ristorante Italiano restaurants here.


Echo Lake is nagebouwd naar het Hollywood uit de jaren'50 en het behoud van groene zones in het sterk urbaniserende Californië. Middelpunt van dit themagebied is een replica van het meer in Echo Park in Los Angeles.

Echo Lake has been recreated from Hollywood in the 1950s and the preservation of green zones in highly urbanizing California. The centerpiece of this theme area is a replica of the lake in Echo Park in Los Angeles.
___________________________________________________________________________________
Epcot Center
Epcot Center is het meest educatieve park van Walt Disney World en Epcot Center is ook het meest geliefd bij volwassen en wat oudere kinderen. Het bezoek en de attracties van alle landen zijn geschikt voor kleine kinderen maar de attracties zoals Mission Space, Test Track en Spaceship Earth kunnen voor kleine kinderen te heftig zijn!

Spaceship Earth is het icoon van Epcot Center. Epcot centre is verdeeld in twee helften, Future World, waar de nadruk ligt op amusement en educatie, en World Showcase, dat een beeld geeft van culturele en culinaire verschillen in allerlei landen op de wereld.
Epcot Center
is the most
educational park
at Walt
Disney World. Epcot Center is

also the most

loved by

adults and

older children

. T

he visit

and the attractions

of all countries

are suitable for small

children, but

the

attractions

such as

Mission Space

,

Test Track

and

Spaceship Earth

can

be

too intense for

small children!
Spaceship Earth is the icon of Epcot Center. Epcot
center
is divided into
two parts
,
Future World
,
where the emphasis is
on fun and
education
,
and
World Showcase
,
which reflects
cultural
and culinary
differences
in various
countries around the world.


Rondom de Lagune zijn verschillende landen met hun themas nagebouwd.



Around the

lagoon

different countries with their themes are recreated

.




Een Maya piramide verbergt een hele Mexicaanse stad. Je vind hier een Mexicaans plein en op de achtergrond een vulkaan. De
Gran Fiesta Tour
boottocht vertelt het verhaal van de Three Caballeros en vaart langs Audio Animatronics en filmbeelden van heden en het verleden van Mexico.



A Mayan

pyramid

hides

a whole

Mexican town

.

You'll find

a Mexican

plaza

and in the background

a volcano

.

The
Gran
Fiesta
Tour
boat ride

tells the

story of

the Three

Caballeros

and

sails along

Audio

Animatronics

and

movie images

of

the

past and present

of Mexico.
In Norway was de Maelstrom één van de belangrijkste attracties maar deze is nu vervangen door darkride
Frozen Ever After
. Het is nog steeds een opwindende reis met een boot door de fjorden van Noorwegen alleen aangepast aan Frozen.



In

Norway, the

Maelstrom

was one of

the

most important attraction

but

this

has now been replaced

by

darkride

Frozen Ever After

.

It's still

an exciting

journey

with a boat

only adapted to

Frozen

through

the

fjords of

Norway.


Het belangrijkste gebouw van dit paviljoen is de replica op halve grootte van de beroemde Tempel van de hemel in Peking. Op negen schermen rond het publiek tegelijk wordt de
Circle Vision film Refections of China
vertoond, die de schitterende oude steden en landschappen van het land laat zien. Het enige nadeel is dat je tijdens de hele film moet blijven staan. In het uitgebreide winkelcentrum van het paviljoen kun je van alles kopen zoals Chinese lantaarns en beschilderde kamerschermen tot theezakjes. De restaurants vallen helaas tegen.
The main building of
this pavilion
is the
half-size
replica
of the famous
Temple
of Heaven in
Beijing
.
The
Circle Vision film Refections of China
of beautiful old
towns
and landscapes of
the country is shown around
the audience
at the same on nine screens.
The only downside is that you must stand during the whole movie.
In the extended
shopping center
of the pavilion,
you can buy
anything
like Chinese
lanterns and
painted
screens
to
teabags
.
Unfortunately,
the
restaurants
are disappointing.




In de showcase Japan vindt je een traditionele Japanse tuin, een samoeraikasteel en een gebouw naar het model van een 7de-eeuwse tempel in Nara. In het Mitsukoshi-warenhuis verkoopt men kimono's, kamerschermen en bonsaiboompjes.

In the showcase Japan you will find a traditional Japanese garden, a Samurai Castle and a building of the model of a 7th-century temple in Nara.

In the

Mitsukoshi

department store

they sell

kimonos, room

screens

and

bonsai trees

.




In showcase France vindt je een replica van de Eiffeltoren, Parijse belle epoque huizen en de hoofdstraat van een rustiek dorpje tot de chique winkels, waar parfum, wijn en baretten worden verkocht. Het belangrijkste vermaak is de film
impressions de France
. Deze film die op vijf schermen wordt vertoond, leidt de bezoeker door de mooiste streken van Frankrijk.
In Showcase
France
you will find
a replica of
the Eiffel Tower
,
Paris
Belle Epoque
houses and
the main street of
a rustic village
to the chic
shops
,
where
perfume,
wine and
berets
are sold.
The
main entertainment
is
the film
impressions de France
.

This

film

will be shown

on

five screens

and

lead the visitor

through the

most beautiful regions of

France.




Het grote Canadese paviljoen bestaat uit 9 m hoge totempalen, een blokhut, een replica van het Victoriaanse Château Laurier Hotel uit Ottawa, een rotskloof en siertuinen. Het land komt veel beter tot zijn recht in de

Circle-Vision film O Canada

. Het publiek staat in het midden van het theater en volgt de film op negen doeken tegelijk. In de Canadese winkels worden artikelen van onder andere indiaanse makelij verkocht.

The large Canadian Pavilion consists of 9 m high totem poles, a log cabin, a replica of the Victorian Château Laurier Hotel from Ottawa, a Gorge and ornamental gardens. The vision of the country is much better in the
Circle-Vision film O Canada
. The audience

stands

in the middle of the theater and follows the film on a nine canvases at the same time. Articles of Indian-made are sold in the Canadian stores.


@MK