PARK CITY
BEZIENSWAARDIGHEDEN/HIGHLIGHTS
Bezienswaardigheden / tips Park City 2021:

1)
Park City
: Park City begon rond 1860 als zilvermijnkamp en langs Main Street staan nog diverse gebouwen uit de laat-19de en vroeg-20ste eeuw. De stad is al een aantal jaren beroemd om het prestigieuze Sundance Film Festival. Dit jaarlijkse festival, in 1981 opgericht door acteur en regisseur Robert Redford, richt zich op onafhankelijke documentaires en films en is het belangrijkste evenement voor innovatieve film in Amerika. De populariteit van dit festival hangt samen met de goede skifaciliteiten van Park City, die tijdens de Olympische winterspelen in 2002 te zien waren. Tevens is Park City een gezellige stad met winkels, eetgelegenheden en veel outdoor activiteiten (het hele jaar door).

2)
Sundance Film Festival
: Sundance filmfestival wordt elk jaar in januari in Park City gehouden. In 1981 zette Robert Redford het Sundance Institute op om onafhankelijke filmmakers, toneelschrijvers en kunstenaars te stimuleren. Het jaarlijkse filmfestival dat hieruit voortvloeide, groeide uit tot een groot evenement op dit gebied: tien dagen van ontmoetingen, feesten, forumdiscussies, en natuurlijk onafhankelijke films. Skiërs en kunstenaars staan er zij aan zij met filmsterren en andere beroemdheden.

3)
Park City Museum
: De geschiedenis van de stad komt tot leven in het Park City Museum in de oude City Hall (528 Main Street). Hier vind je alle informatie over de zilvermijnen en kun je vele voorwerpen uit die tijd bezichtigen. De entree is $ 15.00 per volwassen. Ook worden vanaf het museum wandeltochten georganiseerd (
Historic Main Street Walking Tours
) en krijg je uitleg over de historische gebouwen en geschiedenis van de stad. De tour kost $ 7,00 per persoon. Reserveren wordt geadviseerd want deze tour is zeer geliefd.

4)
Canyons Resort
: Het Canyons Resort is het grootste skioord van Utah, met eindeloze pistes en alle ruimte voor snowboarders en skiërs. Lookout Cabin staat op de top van Lookout Peak, en als je wilt overnachten met uitzicht op de Wasatch Mountains, is dit het goede adres.

5)
Deer Valley
: Voor wie de ultieme ervaring zoekt, zijn er andere mogelijkheden: Deer Valley, het meest elegante resort van Utah. De vier toppen, waarvan de hoogste ruim 2900 m hoog is, was de locatie waar de Olympische Spelen van 2002 werden gehouden. Deer Valley laat geen snowboarders toe en de langlaufpistes worden uitstekend onderhouden.

6)
Utah Olympic Park
: Om de sfeer van de Olympische Spelen van 2002 te proeven is er het Utah Olympic Park, waar enthousiaste fans onder leiding van een ervaren bestuurder een rit met een bobslee kunnen maken.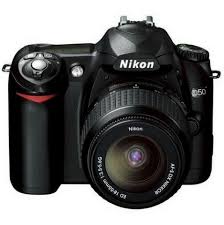 Highlights / tips Park City 2021:

1)
Park City
: Park City started around 1860 as a silver mining camp and along Main Street there are still several buildings from the late 19th and early 20th century. The city has been famous for the prestigious Sundance Film Festival for a number of years. This annual festival, founded in 1981 by actor and director Robert Redford, focuses on independent documentaries and films and is the premier event for innovative film in America. The popularity of this festival is associated with good skiing facilities of Park City, which were shown during the Winter Olympics in 2002. Park City is also a cozy city with shops, eateries and many outdoor activities (all year round).

2)
Sundance Film Festival
: In January, the Sundance film festival is held in Park City every year. In 1981, Robert Redford set up the Sundance Institute to encourage independent filmmakers, playwrights and artists. This annual film festival resulting into a major event in this area: ten days of meetings, parties, forum discussions and of course independent films. Skiers and artists stand side by side with movie stars and other celebrities.

3)
Park City Museum
: The history of the city comes to life in the Park City Museum in the old City Hall (528 Main Street). Here you will find all information about the silver mines and you can view many objects from that time. The entrance fee is $ 15.00 per adult. The museum also organizes walking tours (
Historic Main Street Walking Tours
) and gives an explanation of the historic buildings and history of the city. The tour costs $ 7.00 per person. Reservations are advised because this tour is very popular.

4)
Canyons Resort
: The Canyons Resort is the largest ski resort in Utah, with endless pistes an dplenty of space for snowboarders and skiers. Lookout Cabin is on top of Lookout Peak, and if you want to spend the night overlooking the Wasatch Mountains, this is the right address.
5)
Deer Valley
: For those seeking the ultimate experience, there is onother option: Deer Valley, the most elegant resort in Utah. The four peaks, of which the highest is more than 9514 feet (2900 m) high, was the location where the 2002 Olympic Games were held. Deer Valley does not allow snowboarders and the cross-country ski runs are well maintained.

6)
Utah Olympic Park
: To experience the atmosphere of the 2002 Olympic Games, there is the Utah Olympic Park, where enthusiastic fans can take a bobsleigh ride under the guidance of an experienced driver.
Ten oosten van Salt Lake City brengt de I-80 je naar drie prachtige skioorden in de Rocky Mountains, en naar Park City, het epicentrum van skiënd Utah.

East of Salt Lake City, the I-80 takes you to three beautiful ski resorts in the Rocky Mountains and to Park City, the epicenter of skiing Utah.
Vanaf Salt Lake City is het een uur rijden door de Wasatch Mountains naar dit populaire
resort
.

From Salt Lake City it is an hour's drive through the Wasatch Mountains to this popular
resort
.
Wat een eeuw geleden een mijnstadje was, is nu wereldberoemd als gastheer van het jaarlijkse Sundance Film Festival.

What was a mining town a century ago is now world famous as the host of the annual Sundance Film Festival.
De omgeving van de druk bezochte vakantieplaats Park City is internationaal bekend om de bijzonder mooie skihellingen en voortreffelijke accomodatie (er kan zelfs 's avonds worden geskied).

The area of the busy holiday resort Park City is internationally known for the particularly beautiful ski slopes and excellent accommodation (even in the evening can be skied).
De zomerse recreanten komen hierheen om te golfen, te tennissen, te zwemmen, te hengelen en te wandelen of te genieten van het uitzicht vanuit de
Park City
Gondola (een kabelbaan).

The summer holidaymakers come here to play golf, tennis, swimming, fishing and hiking or enjoying the view from the
Park City
Gondola (cable car).
Oorspronkelijk was
Park City
een gouddelverskamp, ontstaan in 1869.

Originally,
Park City
was a gold digger camp originated in 1869.
Sinds 1963 is de stad zich gaan toeleggen op de wintersport.

Since 1963 the city has started to focus on winter sports.


Mainstreet is de hoofdstraat van
Park City
. Dit is het gezelligste gedeelte van Park City.

Mainstreet is de main street of
Park City
. This is the most enjoyable part of Park City.


Park City staat ook bekend om zijn vele winkels, clubs, bars en restaurants en heeft nabijgelegen stuwmeren, warmwaterbronnen, bossen en wandel- en fietspaden.

Park City is also known for its many shops, clubs, bars and restaurants and has nearby reservoirs, hot springs, forests and hiking and biking trails.

@MK