PIGEON FORGE


BEZIENSWAARDIGHEDEN / HIGHLIGHTS
Bezienswaardigheden / tips Pigeon Forge 2021:

1)
Pigeon Forge
: Ongeveer 16 km ten noorden van Gatlinburg ligt het stadje Pigeon Forge. Hier vind je vele motels, hotels, outlet malls, country music theaters en restaurants. Het verschil tussen Pigeon Forge en Gatlinburg is dat de attracties in Pigeon Forge bijna allemaal aan de US Highway 441 liggen, dit is een lange autoweg. Gatlinburg lijkt meer op een Oostenrijks stadje, is kleiner en veel gezelliger en de attracties liggen meer verspreid. Ondanks er ook in Gatlinburg vele kermisattracties te vinden zijn spant Pigeon Forge de kroon. Alles draait hier om entertainment en om het bekende pretpark Dollywood opgericht door Dolly Parton.

2)
Dollywood
: Het themapark Dollywood is een enorme eerbetoon aan de berg cultuur. Dit park is niet te vergelijken met andere pretparken en staat in het teken van de prachtige country en western cultuur. Hier kun je spannende ritjes maken in de vele achtbanen met thema's zoals Mystery Mine Coaster en de Tennessee Tornado. Ook is hier een overvloed aan winkeltjes die voornamelijk roze T-shirts met christelijke thema's verkopen. Ook vind je hier vele optredens van country en western music bands en een ritje met een oude stoom locomotief de Dollywood Express is ook zeker de moeite waard. De zuidelijke gezelligheid en gastvrijheid is hier duidelijk aanwezig en daarom is een bezoekje aan Dollywood zeker een ware belevenis voor jong en oud.

3)
Dollywood's Splash Country
: Dollywood's Splash Country hanteerd dezelfde thema's als Dollywood alleen is alles ingericht op water. Het centrale thema van het park is vooral gericht op de jeugd van Dolly Parton toen ze in de rivieren van de Great Smoky Mountains zwom. Een van de hoogtepunten is de Mountain Scream glijbanen en het "Wildwater rafting aventuur" van Big Bear Plunge. Splash Country is open van mei tot september. Een combinatie ticket met Dollywood is mogelijk en ook goedkoper.

4)
Hollywood Wax Museum:
Het Hollywood Wax Museum is een wassenbeelden museum met twee verdiepingen. Het is het grootste wassenbeelden museum in de Verenigde Staten. Het gebouw is een eerbetoon aan de Amerikaanse filmindustrie en kunstenaars die onderdeel zijn geworden van de Amerikaanse cultuur en bevat een Hollywood-versie van Mount Rushmore. Een ticket kost $ 39,99 per volwassen maar als je meerdere attracties in de omgeving wilt bezoeken is een combi ticket voordeliger.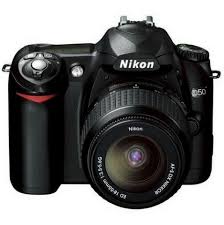 Highlights / tips Pigeon Forge 2021:

1)
Pigeon Forge
: About 10 miles north of Gatlinburg lies the city Pigeon Forge. Here you will find many motels, hotels, outlet malls, country music theaters and restaurants. The difference between Pigeon Forge and Gatlinburg is that the attractions in Pigeon Forge are mostly located on the US HIghway 441, a long motorway. Gatlinburg looks like an Austria city and is smaller and cozier and the attractions are more spread out. Despite Gatlinburg has also many amusement rides, Pigeon Forge is the crown of all the attractions. Everything is about entertainment and the famous theme park Dollywood founded by Dolly Parton.

2)
Dollywood
: The Dollywood theme park is an enormous, tribute to mountain culture. This park can not be compared with other amusement parks and is characterized by the beautiful country and western culture. Here you can ride in many roller coasters themed such as the Mystery Mine Coaster and the Tennessee Tornado and browse a plethora of shops hawking Christian themed and pink T-shirts. You will also find many performances of country and western music bands and a ride with an old steam locomotive the Dollywood Express is also worthwhile. Southern charm and hospitality is clearly present here and a visit to Dollywood is definitely a true experience for young and old.

3)
Dollywood's Splash Country
: Dollywood's Splash Country takes the same themes and adds water. The park's central theme rests around Dolly Parton childhood swimming in the rivers of the Great Smoky Mountains. One of the highlights is the Mountain Scream waterslides and the "whitewater rafting adventure" of Big Bear Plunge. Dollywood's Splash Country operates from May through September. A combination ticket with Dollywood is possible and also cheaper.

4)
Hollywood Wax Museum
: The Hollywood Wax Museum is a two-story wax museum. It is the largest wax museum in the United States. The building is a tribute to the U.S. film industry and the artists who have become part of American culture and includes a Hollywood version of Mount Rushmore. A ticket costs $ 39.99 per adult, but if you want to visit several attractions in the area, a combi ticket is cheaper.
Pigeon Forge is gelegen aan US Highway 441 en fungeert samen met het naburige stadje Gatlinburg, als uitvalspoort naar de Great Smokey Mountains. Pigeon Forge is ontstaan met de plaatsing van een ijzersmeltoven aan de oever van de Little Pigeon River in 1820 en telt een aantal trekpleisters.



Pigeon

Forge

is located on

US

Highway 441

and acts

together with

the neighboring town

Gatlinburg,

as

gateways to

the Great Smokey

Mountains.

Pigeon

Forge

was founded

with

the placement of

an iron

furnace

on the banks of

the

Little

Pigeon River

in 1820

and has

a

number of attractions

.
Pigeon Forge is een amusements stad. In het Hollywood Wax museum
zijn vele bekende Hollywood sterren nagemaakt.
Naast het Hollywood wax museum staat de

Castle

of Chaos

.
Dit is een 5D Attractie park voor jong en oud.
Pigeon Forge is an entertaining city. In the
Hollywood Wax museum
many famous

Hollywood

stars

are recreated

.
Next to the
Hollywood
wax
museum you will find the
Castle
of Chaos
.

This is a

5D

Amusement

park

for young and old

.
WonderWorks
is een
amusements
park voor het brein.



WonderWorks

is an

amusement

park for the mind.




Deze
stad
bestaat voornamelijk voor één reden: De aanbidding van Dolly Parton de bekendste country
en western zangeres. Pigeon Forge ligt bovendien slechts 16 km vanaf Gatlinburg.
This
town
exists mainly for one reason only: the worship of Dolly Parton, the famous country and western singer.

Pigeon

Forge

is just 10

miles from

Gatlinburg

.
In
Pigeon Forge
vindt je vele attracties en evenementen
zoals
the dinner show.
You will find many attractions and events in
Pigeon Forge
including the dinner show.
Pigeon Forge's de
Hatfield & McCoy
Dinner Show is één van de grappigste diner show. Je kunt hier genieten van de musical en diner.
Ook vind je hier het
Titanic museum
.
Pigeon Forge's the
Hatfield & McCoy
Dinner Show is one of the funniest diner show. You can enjoy the musial and diner.
Also, you will find the

Titanic museum

here.
___________________________________________________________________________________

THEMEPARK DOLLYWOOD

Dollywood
is een themapark in handen van country zangeres Dolly Parton en Herschend Family Entertainment.
Dollywood
heeft 3.000 mensen in dienst, waarmee het de grootste werkgever is in de omgeving. Naast de standaard pretpark thrill rides biedt Dollywood traditionele ambachten en muziek uit het Smoky Mountains gebied. Dollywood is ook eigenaar van het aangrenzende Dollywood's Splash Country (zwemparadijs met glijbanen) en de keten van Dixie Stampede Dinner theaters.



Dollywood

is a theme

park

owned by

country singer

Dolly

Parton and

Herschend

Family Entertainment

. 3,000 people are working in Dollywood

, making it the

largest employer in

the area.

In addition to standard

amusement park

thrill rides

Dollywood

features traditional

crafts

and music of the

Smoky Mountains

area.

Dollywood

also owns

the adjacent

Dollywood

's Splash

Country

(water park

with slides

)

and the chain of

Dixie

Stampede

dinner

theaters

.


Het park verzorgt een aantal
concerten
en
muzikale
evenementen per jaar met optredens van Dolly Parton en haar familie en andere nationale en lokale muzikale acts. Dollywood krijgt 2,5 miljoen gasten in een seizoen. Vanaf 2009 is er een stijging van 1,3 miljoen bezoekers in vergelijking met 1986 toen het park werd geopend. Met ingang van 2010 is het park elk jaar de grootste "betaalde" toeristische attractie in Tennessee.



The park

offers a

number of
concerts
and
musical
events each year

with performances by

Dolly

Parton

and her family and

other national and local

musical acts

.

Dollywood

receives

2.5

million guests

in a season.

From 2009

there

is

an increase of

1.3 million

visitors compared to

1986 when

the park

was opened.

As of

2010,

each year the park is

the largest

"paid

"

tourist attraction in

Tennessee

.
Dolly Parton schrijft een groot deel van het succes van het park toe aan zijn ligging dicht bij Great Smokey Mountains National Park.



A

part of

the success of the

park

is because

its location

close to the Great

Smoky Mountains National

Park according to Dolly Parton.


Aangezien (vanaf 2010) 88 procent van de toeristen in Tennessee
Dollywood
bezocht, is de economische impact van een grote toeristische attractie als Dollywood belangrijk voor de economie in de regio van de staat. Het themapark is operationeel van maart tot en met december.



Since

(from 2010)

, 88 percent of

the

tourists in

Tennessee

visited

Dollywood

, the

economic impact of a

major

tourist attraction as

Dollywood is

important to the

economy in the region

of the state.

The theme park

is operational

from March to

December

.


De water attractie de
Rivertown
Junction, hou er rekening mee dat je hier behoorlijk nat zal worden.



The

water

attraction
Rivertown
Junction,

keep in mind

that you will be q

uite wet

here.


In
Dollywood
vind je verschillende thema's zoals een oude drive inn en benzine station uit de jaren 50.

In

Dollywood

you will

find different

themes such

an old

drive inn

and petrol station

from the 50s

.


Ook heb je de mogelijkheid om een ritje te maken met een oude stoomlocomotief de
Dollywood
Express
. Maar hou er wel rekening mee dat het roet op je kleding komt. Het is daarom raadzaam om donkere kleding aan te doen.



Also, you have

the opportunity

to get on board for a ride with an

old steam locomotive the
Dollywood
Express
.
But keep
in mind
that the soot
comes on your
clothes.
It is therefore advisable
to wear da
rk
clothing.


Een van de attracties is de Fire Chaser
achtbaan
.

One of the attractions is the Fire Chaser
rollercoaster
.


Lekker elkaar ouderwets nat maken met een
waterpistool
in de
Wilderness Pass
.

In the
Wilderness Pass
you can

make each other

wet with a
water gun
.




Je kunt jezelf na het watergevecht weer droog maken in de Dryer.



After the water fight, you can make

yourself

dry again

in

the

Dryer

.
___________________________________________________________________________________



SEVIERVILLE
Ook Sevierville is gelegen aan US Highway 441 en grenst aan Pigeon Forge. Het maakt niet uit of je in Pigeon Forge of Sevierville verblijft, beide stadjes hebben voldoende hotels, restaurants en entertainment.
Sevierville
is also
located on
US Highway
441 and
borders on
Pigeon
Forge.
It
doesn't matter if
you stay
in Pigeon
Forge
and
Sevierville,
both
towns
have plenty of
hotels,
restaurants
and entertainment.
De
Tanger outlets
is een groot winkelcentrum die bekende merken verkoopt tegen lage prijzen. Bekende merken zijn Nike, Adidas, Tommy Hilfiger, Ralph Lauren en vele andere bekende merken.



The
Tanger
outlets
is a large outlet shopping mall
that sells
famous brands at
low prices.
Well-known
brands are
Nike,
Adidas,
Tommy
Hilfiger,
Ralph
Lauren
and many
other famous brands.

@MK