SAN ANTONIO
BEZIENSWAARDIGHEDEN / HIGHLIGHTS
Bezienswaardigheden / tips San Antonio 2021:

1)
San Antonio River Walk
: De River Walk is een promenade die over een lengte van 5 km langs beide groene oevers van de San Antonio River loopt. Ze dateert uit 1941. Vooral 's avonds en in het weekend is een wandeling over de River Walk een groot genoegen, maar rond de kerstdagen, als 80.000 lichtjes de boten de weg wijzen, of eind april, als alles draait om het Fiesta San Antonio, is het helemaal een sprookjesachige ervaring. Je kunt je dag daarna afsluiten met een opera of een ballet folklorica in het Arneson River Theater nabij
La Villita
.

2) Boottocht: Een rondvaart over de San Antonio Rivier is ook zeker de moeite waard, bijvoorbeeld met
GO Rio Cruises
. Deze organisatie biedt niet alleen rondvaarten aan maar je kunt ook gebruik maken van de shuttle dienst over het water. De rondvaart duurt slechts 35 minuten en de gids vertelt je alles over de geschiedenis en omgeving. De shuttle dienst biedt een hop on en hop off dienst aan, je kunt op verschillende plaatsen op en afstappen.

3)
Alamo IMAX Theatre
: Voordat je de Alamo bezoekt is het leuk om eerst
de IMAX-film Alamo: The Price of Freedom
in de RiverCenter Mall te bekijken. Hier krijg je een indruk wat er allemaal afspeelde in en rond de Alamo.

4)
The Alamo
: Ooit was de Alamo het grootste vrijheidssymbool van het land, en tot op de huidige dag is het een icoon van onafhankelijkheid. De missiepost werd in 1718 gebouwd aan de San Antonio River, en kerk en grondgebied werden tijdens de Texaanse Revolutie beroemd als de plaats waar 189 Texaanse mannen dertien dagen lang stand hielden tegen een overmacht van 5000 soldaten van generaal Santa Anna, de Mexicaanse dictator. Je kunt je aanmelden voor verschillende tours, een zelf guided tour met audio kost $ 7.00 per volwassen.
5)
Alamo Cenotaph
: Nadat je de Alamo hebt bezocht kun je daarna de Alamo Cenotaph op het plein voor de Alamo bezichtigen. Dit is een monument waarin de namen van alle gesneuvelde mannen zijn gegraveerd.

6)
Fiesta San Antonio
: Als je in de tweede helft van april een bezoek brengt aan San Antonio, kun je de 10-daagse Fiesta San Antonio beleven, het hoogtepunt van het jaar. Het begon als een bloemenoptocht ter ere van de helden van de Alamo en de slag bij Jacinto, en de Battle of the Flowers maar door de hele stad worden meer dan 100 evenementen gehouden. Een van de leukste is de Night in Old San Antonio, wanneer meer dan 100.000 mensen bijeenkomen om te dansen, eten en drinken en te kijken naar allerlei traditionele optredens.

Bezienswaardigheden / tips buiten San Antonio:
1)
Missions National Historical Park
: In dit 331 ha grote historische park liggen vier Spaanse grensmissieposten die in de 18de eeuw, samen met de Alamo, de noordgrens van de Spaanse kolonies in Noord-Amerika vormden. De voormalige missieposten ten zuiden van San Antonio, aan de 14 km lange 'Mission Trail', zoals Mission San Jose, Mission San Juan, Mission Espada en Mission Concepcion, zijn nog steeds in gebruik als katholieke parochiekerk. De mooiste van deze groep, Mission San Jose, is bekend om het snijwerk van het roosvenster naast de sacristie. De entree tot het park is gratis.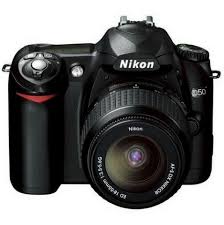 Highlights / tips San Antonio 2021:
1)
San Antonio River Walk
: The River Walk is a promenade that runs along a length of 3,2 miles (5 km) along both green banks of the San Antonio River. It dates back to 1941. A walk on the River Walk is a great pleasure, e
specially in the evenings and on weekends. But around Christmas, when 80,000 lights show the way, or the end of April, when everything is about the Fiesta San Antonio, it is completely a fairy tale experiene.
You can end your day with an opera or a ballet folklorica at the Arneson River Theater near
La Villita
.

2) Boat trip: A cruise on the San Antonio River is also worthwhile, for example with
Go Rio Cruises
. This organization not only offers round trips but you can also use the shuttle service over the water. The cruise takes only 35 minutes and the guide tells you everything about the history and environment. The shuttle service offers a hop-on and hop-off service, you can get on and off at different places.

3)
Alamo IMAX Theatre
:
Before you visit the Alamo it is nice to view the IMAX movie Alamo: The Price of Freedom at the RiverCenter Mall first. Here you get an impression of what was happening in and around the Alamo.

4)
The Alamo
: Once the Alamo was the greatest symbol of freedom in the country, and to this day it is an icon of independence. The mission was built in 1718 on the San Antonio River, and church and territory became famous during the Texan Revolution as the place where 189 Texan men stood here for thirteen days against a superior force of 5,000 soldiers of General Santa Anna, the Mexican dictator. You can sign up for different tours, a self guided tour with audio costs $ 7.00 per adult.
5)
Alamo Cenotaph
: After visiting the Alamo you can visit the Alamo Cenotaph on the square in front of the Alamo. This is a monument in which the names of all the fallen men are engraved.

6)
Fiesta San Antonio
: If you visit San Antonio in the second half of April, you can experience the 10-day Fiesta San Antonio, the highlight of the year. It started as a flower parade in honor of the heroes of the Alamo and the battle of Jacinto, the Battle of the Flowers, but more than 100 events are held throughout the city. One of the nicest is the Night in Old San Antonio, when more than 100.000 people gather to dance, eat, drink and watch all kinds of traditional performances.
Highlights / tips outside San Antonio:

1)
Missions National Historical Park
: In this 331-hectare historic park stands four Spanish border missions that are formed together with the Alamo, on
the northern border of the Spanish colonies in North America in the 18th century. The former missions south of San Antonio, on the 9 miles (14 km) long 'Mission Trail', such as Mission San Jose, Mission San Juan, Mission Espada and Mission Concepcion, are still in use as a Catholic parish church. The most beautiful of this group, Mission San Jose, is known for the carving of the rose window next to the sacristy. The entrance to the park is free.


San Antonio combineert de charme uit de Oude Wereld met de moderne, kosmopolitsche stad. De stad is een centrum van het bankwezen, de handel en de industrie en is tevens een van de grootste militaire centra van de VS en de stad ligt op de oevers van de San Antonio River.
San Antonio combines the charm of the Old World with the modern, cosmopolitan city. The city is a center of banking, trade and industry and is also one of the largest military centers in the US and the city lies on the banks of the San Antonio River.




De Paseo de Rio of te wel de riverwalk (Spaans voor voetpad langs de rivier) is het leukste en meest charmante gebied van San Antonio.

The Paseo de Rio or the riverwalk (Spanish for footpath along the river) is the nicest and most charming area of San Antonio.
De gelijknamige rivier die in deze stad ontspringt, kronkelt over een afstand van 4 km dwars door het centrum.

The eponymous river that rises in the city, meanders over a distance of 2,5 mile (4 km) through the center.


Je kunt hier beneden het normale straatniveau wandelen langs de prachtige rivier, die wordt geflankeerd door vele restaurants, cafés, winkeltjes, hotels en nachtclubs. Ook kun je een boottochtje maken door dit uiterst aantrekkelijke deel van San Antonio.
You can walk below the normal street level along the beautiful river, which is flanked by many restaurants, cafés, shops, hotels and nightclubs. You can also take a boat trip through the most attractive part of San Antonio.




In 1718 stichtte de Spaanse onderkoning hier de missiepost San Antonio de Valero: een nederzetting die later de Alamo zou worden genoemd. Nog later werd de post aangepast tot een presidio (fort), dat werd aangeduid als San Antonio de Bejar. Ook nu nog weerspiegelt de stad haar Mexicaanse oorsprong. De stad is tweetalig en meer dan 50 procent van de stadsbevolking is van Mexicaanse afkomst.

In 1718, the Spanish Viceroy founded the Mission San Antonio de Valero here: a settlement that would later be called the Alamo. Later de post was changed to a presidio (fort), which was designated as San Antonio de Bejar. Even today, the town reflects its Mexican origin. The city is bilingual and more than 50 percent of the urban population is of Mexican origin.




De Alamo, gelegen op Alamo Plaza is het centrum van San Antonio, is een van de bekendste historische gebouwen van de VS. Dit gebouw wordt wel de Cradle of Texas Liberty genoemd: de 'wieg van Texas vrijheid'. De Alamo was het toneel van een van de heldhaftigste episode uit de Amerikaande geschiedenis.

The Alamo, located at Alamo Plaza in the center of San Antonio, is one of the most famous historical buildings of the USA. This building is called the Cradle of Texas Liberty: the 'cradle of Texas freedom'. The Alamo was the scene of one of the most heroic episodes in American history.


Op 6 maart 1836 werden de 189 Texaanse verdedigers van het fort afgeslacht, na een dertiendaags beleg door 5000 Mexicaanse soldaten onder generaal Antonio Lopez de Santa Anna. Het beleg vond plaats tijdens de Texaanse onafhankelijkheidsstrijd.
On March 6, 1836, the 189 Texan defenders of the fort were massacred, after a thirteen-day siege by 5,000 Mexican soldiers under General Antonio Lopez de Santa Anna. The siege took place during the Texan War of Independence.


Winkels in Rivercenter bij de river walk.
Shops at Rivercenter near the river walk.


@MK