SAVANNAH


BEZIENSWAARDIGHEDEN/HIGHLIGHTS




Bezienswaardigheden / tips Savannah 2020:

1)
Historic District
:
Maak op je gemak een wandeling door het Historic District om de mooie herenhuizen in Greek Revival en Regencystijl te bewonderen. Let op decoratieve details, zoals met prachtige krullen versierde gietijzeren balkons, of voetschrapers en afvoerbuizen in de vorm van vissen of dieren.

2)
Chippewa Square
:
Hier stond het bankje waar Tom Hanks uit de bekende film Forrest Gump op zat. De bank is geplaatst in het Savannah History Museum maar de locatie waar de bank stond op Chippewa Square is nog steeds een populaire plek om leuke foto's te maken. Als je de film hebt gezien is het zeker de moeite waard om het te bezoeken.
3)
Savannah Waterfront
: Aan de Savannah rivier ligt de River Street
(Riverfront). In en rond de River Street vindt je veel amusement, cafés, restaurants en leuke souvenirs winkels. Dit is een van de gezelligste gedeeltes van Savannah.

4)
Factors Walk
: In Bay street (achter de River street) vindt je de Factors Walk.
De gebouwen op Bay Street zijn gerenoveerd tot antiekwinkels, historische pensions en kantoren. De oude katoenen pakhuizen ter hoogte van River Street zijn omgezet in pubs, restaurants en speciaalzaken.

5)
Owens-Thomas House
: De Britse architect William Jay, die de regency stijl in Amerika introduceerde, ontwierp een groot aantal bijzondere panden. Een van de mooiste is het Owens-Thomas House en museum, waar alle voorbijgangers in bewondering voor blijven staan. Dit gebouw uit 1816, dat uitkijkt over Oglethorpe Square, is vooral bekend als de plaats waar markies de Lafayette in 1825 verbleef, een held van de Revolutie, en tegenwoordig kun je er een uitgebreide collectie aan decoratieve kunst bekijken, bijeengebracht tussen 1830 en 1951, toen de Owens hier woonden.
Het Museum is gevestigd in de orginele stallen. De tour begint in de oorspronkelijke slavenvertrekken. De ticket prijs is $ 20,00 per volwassen.

6)
Davenport House Museum
: Als je van historische gebouwen houdt is een bezoekje aan het Davenport House o
ok een aanrader. Het statige Davenport House Museum, hoofdkantoor van de Historic Savannah Foundation, dateert uit 1820 en is een van de mooiste gebouwen in de federale stijl van het land. Een bezoek aan het museum kost je $ 9,00 per volwassen. Je kunt ook een privé rondleiding boeken maar die moet je wel ver van te voren boeken.

7)
Fort Pulaski National Monument
: 23 km vanaf Savannah ligt Fort Pulaski. Fort Pulaski staat bekend om de slag om Fort Pulaski op 10 en 11 april 1862 tijdens de Amerikaanse Burgeroorlog. Na een belegering en een 30 uur durend bombardement werd het fort door Noordelijke troepen ingenomen. De entree is $ 10.00 vanaf 16 jaar, onder de 16 jaar is de entree gratis.
8)
Wormsloe State Historic Site
: Ongeveer 15 km vanaf Savannah ligt de Wormsloe State Historic Site. De Wormsloe is een koloniaal landgoed (1733) van Noble Jones en is het oudste landgoed in en rond Savannah. In de omgeving vindt je natuurpadden die je langs de ruines leidden. De entree is $ 10.00 per volwassen en is 7 dagen in de week geopend.

Tours in Savannah:

1)
Segway of Savannah Tour
:

Wat heel leuk is om te doen is in groepsverband met een gids de segway tour
te boeken. De segway tour is al een belevenis op zich en je komt langs alle bezienswaardigheden

.
Je kunt ook zelf een segway huren zonder gids, alleen weet je dan niet waar je naar toe moet gaan dus met een gids is veel leuker.

2) Savannah wordt de most haunted city van Amerika genoemd. Boek een ghost tour want dit is echt een aanrader. De beste aanbieder is
Blue Orb Ghost tours
en kies dan de Zombie tour. Dit moet je erg snel boeken want deze tour is erg geliefd. De tweede beste tour is
6th Sense World
.
3)
Savannah Riverboat Cruises
:
Je kunt ook een boot tochtje m
aken op de Savannah rivier. De boottocht wordt uitgevoerd op een ouderwetse radarboot, ze bieden ook tours aan met eten en muziek

.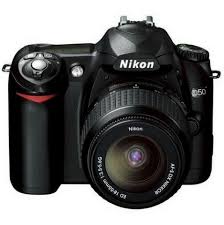 Highlights / tips Savannah 2020:

1)
Historic District
: Take a walk through the Historic District to admire the beautiful mansions in Greek Revival and Regency style. Please note the decorative details such as iron balconies with beautiful curls or foot scrapers and drain pipes in the form of fish or animals.

2)
Chippewa Square
: Here, stood the bench where Tom Hanks sat in the famous movie Forrest Gump. The bench is placed in the Savannah History Museum but the location where the bench stood on Chippewa Square is still a popular place to make nice pictures. If you have seen the film, it is definitely worth a visit.
3)
Savannah Waterfront
: Near the Savannah River you will find the River street (
Riverfront). In and around the River street you will find lots of entertainment, bars, restaurants and souvenirs shops. This area is one of the most coziest part of Savannah.

4)
Factors Walk
: In Bay Street (behind the River street) you will find the Factors Walk.
The buildings on Bay Street have been renovated into antique shops, historic inns and offices. The old cotton warehouses on the River Street level have been converted into pubs, restaurants and specialty shops.

5)
Owens-Thomas house
:
The British architect William Jay, who introduced the regency style in America, designed a large number of special buildings. One of the most beautiful is the Owens-Thomas House and museum, where all passers-by stand in admiration. This building from 1816, overlooking Oglethorpe Square, is best known as the place where marquis de Lafayette stayed in 1825, a hero of the Revolution, and nowadays you can see an extensive collection of decorative art, collected between 1830 and 1951, when the Owens lived here. The Museum is located in the original stables. The tour starts in the original slave quarters. The ticket price is $ 20.00 per adult.
6)
Davenport House Museum
:
If you like historic buildings, a visit to the Davenport House is also recommended. The stately Davenport House Museum, headquarters of the Historic Savannah Foundation, dates back to 1820 and is one of the finest buildings in the federal style of the country. A visit to the museum costs you $ 9.00 per adult. You can also book a private tour, but you have to book this in advance.
7)
Fort Pulaski National Monument
: 14 miles from Savannah you will find Fort Pulaski.
Fort Pulaski is known for the Battle of Fort Pulaski on the 10th and April 11th, 1862 during the American Civil War. After a siege and a 30-hour bombardment, the fort was captured by Northern troops. The entrance fee is $ 10.00 from 16 years, under 16 years the entrance fee is free.
8)
Wormsloe historic Savannah
is located approximately 9 miles from Savannah. The Wormsloe is a colonial estate (1733) of Noble Jones and is the oldest estate in and around Savannah. In the area you will find nature trails leading you through the ruins. The entrance fee is $ 10.00 per adult and is open 7 days a week.
Tours in Savannah:

1)
Segway of Savannah Tour
:
What is really fun to do is to book a segway group tour
with a guide. The segway tour is an experience itself and you will pass all the highlights. You can also rent a segway without a guide, but you have to know the highlights otherwise it is more fun to do the tour with a guide.

2) Savannah is known as the most haunted city in America. Book a ghost tour because this is really a must. The best provider is the
Blue Orb Ghost tours
and the Zombie tour is the best tour. You have to book this tour very quick because this tour is very popular. The second best tour is the
6th Sense World
.

3)
Savannah Riverboat Cruises
: You can also take a boat trip o
n the Savannah River. The boat trip is carried out on an old-fashioned radar boat, they also offer tours with food and music.
___________________________________________________________________________________

WINKELEN/SHOPPING




Winkelen in Savannah 2020:

1)
Broughton Street
: Op en rond Broughton Street (
in het centrum van Savannah) vind je vele leuke hippe boetiekjes, bekende winkelketens en vele restaurants. Als je van winkelen houdt is dit een van de beste plekken in Savannah.

2)
City Market
:
De City Market is vooral geliefd onder de lokale bewoners en vele toeristen. Een ode aan de oorspronkelijke stad markt, die werd gebruikt door boeren en handelaren in de 18e eeuw om hun goederen te verkopen, de openluchtmarkt heeft een beetje van iets voor iedereen. City Markt is de plek waar verschillende kunstgalerijen en gespecialiseerde detailhandelaars gevestigd zijn. Naast de leuke winkels heeft City Market ook een aantal restaurantjes waar je een lichte snack, een zoete traktatie of een stevige maaltijd kunt eten. Dit gedeelte is autovrij en heel erg gezellig.

3)
River Street
: Als

je op zoek bent naar souvenirs is River Street de beste plek om te winkelen. Maar Savannah T-shirts en magneten zijn niet de enige spullen die je hier kunt kopen in deze historische straat met uitzicht op de Savannah River. Er is genoeg keuze voor verzamelaars (True Grits, een winkel die gespecialiseerd is in Burgeroorlog voorwerpen), pinda liefhebbers (The Peanut Shop van Savannah, een winkel die meer dan 50 variëteiten van hand-geroosterde pinda's verkoopt) en liefhebbers van boeken (Books on Bay, een boekhandel die duizenden boeken heeft vanaf 1700 tot 1900). Er zijn ook mooie galeries, een open-air markt, een goede selectie van restaurants en bars, en niet één, maar twee snoepwinkels. Zo veel goede mogelijkheden om hier te winkelen.

4)
Abercorn Walk
: Ongeveer 13 km (13 minuten met de auto) een paar kilometers ten zuiden van het centrum van Savannah vind je Abercorn Walk
. Abercorn Walk is een van de nieuwste en fijnste winkel centrums in de stad. Hier vind je vele verschillende winkels

.




Shopping in Savannah 2020:

1)
Broughton Street
: On and around Broughton Street (
downtown Savannah) you will find many fun hip boutiques, major stores and many restaurants. If you like shopping, this is one of the best places in Savannah.

2)
City Market
: The City Market is a favorite among visitors and locals alike. An ode to the original City Market, which was used by farmers and traders in the 18th century to sell their goods, the open air market has a little bit of something for everyone. City Market is home to several art galleries and specialty retailers. In addition to great shops, City Market also has a number of places to grab a light snack, sweet treat or hearty meal. This section is car-free and very cozy.

3)
River Street
: If you're looking to pick up some Savannah souvenirs during your visit, River Street is the place to shop. But Savannah T-shirts and magnets aren't the only reason to hit up the historic street that overlooks the Savannah River. There's something for collectors (True Grits, a shop that specializes in Civil War artifacts), peanut lovers (The Peanut Shop of Savannah, a store that sells more than 50 varieties of hand-roasted peanuts) and book lovers (Books on Bay, a bookstore that features thousands of books from the 1700s to the late 1900s). There are also lovely galleries, an open-air marketplace, a good selection of restaurants and bars, and not one, but two candy stores. So many great shopping options.

4)
Abercorn Walk
: About 8,3 miles (13 minutes by car) just a few miles south of Downtown Savannah, Abercorn Walk i
s one of the city's newest shopping centers and one of the nicest. Here, you will find many different retails shops.
___________________________________________________________________________________

VEILIGHEID / SAFETY




Onveilige wijken Savannah in 2020:

Savannah heeft een geweldige reputatie onder reizigers en mensen die in het zuiden wonen. Het is een historische stad en er is veel traditie en cultuur en iedereen is aardig. Maar het heeft ook een keerzijde. Ondanks Savannah erg in trek is bij toeristen is het minder fijn om hier te wonen. Savannah heeft hoge werkloosheid cijfers en lage inkomens. Het probleem

is

dat de gevaarlijke

gebieden moeilijk

te bepalen zijn

want het is

overal. De binnenstad van

Savannah bestaat uit blokken en die

gaan

van

projecten

(dit zijn huizen die gebouwd zijn voor de kansarme door de overheid) naar

mooie

historische huizen

en dan weer terug naar

de

projecten. Dus je kunt niet een bepaald gebied in de binnenstad aanwijzen wat gevaarlijk is want het zit door de hele wijk.

Kortom,

hoe verder je

van

de

grote verbindingswegen bent

,

hoe minder

veilig

je bent

.

In principe

gebruik je hoofd

.

Als je

tralies voor

de ramen ziet

weet je dat je

waarschijnlijk niet

in

een

goede buurt

bent.

Downtown Savannah:

Oftewel het centrum het toeristische gedeelte van Savannah is leuk maar er is ook misdaad hier. Het is het veiligst om bij elkaar te blijven of met een groep mensen te gaan en blijf in de goed verlichte en patrouilleerden buurten. Terwijl de meeste van de historische wijken redelijk veilig zijn gedurende dag en nacht moet je alert blijven in de afgelegen straten. Laat geen

waardevolle spullen

achter

in je

auto want anders wordt er zeker in de

auto

ingebroken.

Helaas zijn

tasjes roof en straat roof een feit. Vooral in de late avonduren als mensen met een flinke slok op uit de cafe's komen zijn ze een aantrekkelijk slachtoffer.

Behandel

Savannah als elk andere stad en dan komt het wel goed.

Montgomery Street:
Montgomery street
:
Vermijd Montgomery street ter hoogte van W Gaston Street tot het einde van de straat W Derenne avenue. Hier vinden dagelijks overvallen, straatroof en schiet partijen plaats. Dit is echt een heel slecht gedeelte van Savannah.

Jefferson Street:
Jefferson street
: Tegenover Montgomery loopt Jefferson street d
eze straat is niet veilig. Ook hier vinden dagelijks overvallen, straatroof en schietpartijen plaats. Ik raad het niet aan om in dit gedeelte rond te lopen zowel overdag als in de avond en nachtelijke uren. Blijf hier vandaan je hebt hier niks te zoeken.

East Broad Street:
East Broad street
: Een ander

aftands

plek

is East Broad street.
In feite is bijna heel

East Broad

street

nogal

aftands en

gevaarlijk.

I

n het bijzonder

ten zuiden van

Gaston

Street zou ik niet komen want e

r is geen reden

voor een toerist

om

hier te lopen. Het is een onaantrekkelijk gedeelte en er zijn geen bezienswaardigheden.

Vrijwel overal

ten oosten van

Broad Street

is erg slecht,

in ieder geval

tot aan E

Victory drive

.

Bay Street West:
Bay Street West
:
Neem niet de Bay Street West na interstate 17 want vanaf deze weg kom je in een aantal zeer slechte gebieden. De armoede en de criminaliteit cijfers zijn hier erg hoog. Veel ervan is drugs gerelateerd maar schietpartijen komt hier ook geregeld voor. Dit is geen plek om te verblijven, mijn advies is blijf uit dit gedeelte.
Louisville Road en Magazine Avenue:
Louisville
Road
en
Magazine
Avenue
:

Er is veel armoede in bepaalde wijken zoals in Louisville Road en Magazine Avenue, hier leeft

75

% van

de inwoners

onder de

armoedegrens.

De

misdaad

is

hier

extreem hoog

, zoals

drugs overlast

,

overvallen

,

berovingen

en schietpartijen

.

Ook

dit is niet

een gedeelte voor een toerist.
Unsafe neighborhoods Savannah in 2020:
Savannah has a stellar reputation among travelers and people who live in the south. It's an historic town, there's a lot of tradition, and culture, and everyone's nice.

But it also has a downside

.

Despite Savannah is very popular among tourists it is less nice to live here

. It has a high unemployment rate and low household incomes. The problem is that it's difficult to define areas because it's everywhere. Savannah goes from projects (projects are houses that are built for the poor ones by the government) to nice historic houses and then back to projects again several times throughout its large, grid-like downtown area. Basically, the further you are from major thoroughfares, the less safe you tend to be. Basically use your head. If you see bars on the windows, you know you're probably not in a very good area and should probably leave.

Downown Savannah:

Downtown Savannah is great fun, but there is crime here. It is safest to stay with each other or with a group of people and stick to the well-lit, patrolled neighborhoods. While most of the historic district is pretty safe day or night, if you go off the beaten path please stay alert! D

o not leave any

valuables in

your

car

otherwise

they will

surely

broke into

the car.

Unfortunately

bags

robbery and

mugging

is

a fact.

Especially in the late

evening hours

when people

are drunk and

get out of the

cafes, than

they will be an

attractive

victim.

Treat Savannah like you'd treat any city and you'll be fine.

Montgomery Street:
Montgomery
Street
:
Avoid Montgomery street at the height of

W

Gaston Street

until the end of

the

road

to

W

Derenne

Avenue

.

Here, you will f

ind

robberies, muggings and schootings on a daily basis.

This is really a

very bad

part of

Savannah.

Jefferson Street:
Jefferson Street
: Across

Montgomery street runs Jefferson street

, t

his street

is not safe.

Also, you'll

find

daily

robberies

,

muggings

and shootings

instead

.

I recommend

not

to

walk around in

this

area

during the day and

in the evening and

night hours.

Stay

away, there is nothing here for a tourist.



East Broad Street:
East Broad Street
: Another really shady spot is East Broad Street
. In fact most of East Broad is kinda shady and dangerous. I would avoid it all together, especially south of Gaston St. There's no reason for a tourist to be over there anyway.

It is not an attractive

area

and there are no

highlights.

Pretty much anywhere east of Broad Street is bad, at least until you get near E Victory drive

.

Bay Street West:
Bay Street west
:
Do not take Bay Street West of the US 17 bridge either, that takes you into some bad areas.

There is poverty here

and the crime here is bad. Much of it is drug-related and shootings are also very common. This is not a place to be stay away from this area.

Louisville Road and Magazine Avenue:



Louisville

Road

en

Magazine

Avenue

: There is poverty in certain neighborhoods, like Louisville Road and Magazine Avenue, 75% of the residents living below the poverty level. The crime is extremely high here such as drug related, robberies, muggings and shootings. Also, this is not an area to be for a tourist.
Savannah is de grootste stad van, Chatham, Georgia. De stad Savannah werd opgericht in 1733 en werd de koloniale hoofdstad van de provincie van Georgia en later de eerste hoofdstad van Georgia. Vandaag is de binnenstad van Savannah, waaronder de Savannah Historic District, de Savannah Victoriaanse Historic District en de 21 park pleinen, één van de grootste National Historic Landmark districten in de VS.
Savannah is the largest city of, Chatham Country, Georgia. The city of Savannah was established in 1733 and was the colonial capital of the Province of Georgia and later the first state capital of Georgia. Today Savannah's downtown area, which includes the Savannah Historic District, the Savannah Victorian Historic District and 21 parklike squares, is one of the largest National Historic Landmark Districts in the United States.




Monterey Square ligt op Bull, tussen Taylor en Gordon street, en wordt algemeen beschouwd als de meest schilderachtige plein van savannah.

Monterey Square is located on Bull, between Taylor and Gordon Streets, and is widely considered to be the most picturesque of Savannah's squares.




Madison Square werd aangelegd in 1837 en vernoemd naar James Madison de vierde President van de Verenigde Staten.

Madison Square was laid out in 1837 and named for James Madison, fourth President of the United States.




Chippewa Square werd aangelegd in 1815 en genoemd ter ere van Amerikaanse soldaten gedood in de slag van Chippawa tijdens de oorlog van 1812 (Hierboven het James Oglethorpe Monument).

Chippewa Square was laid out in 1815 and named in honor of American soldiers killed in the Battle of Chippawa during the War of 1812 (Above the James Oglethorpe Monument).




De "bank in het park" scene, waarmee de film Forrest Gump uit 1994 werd geopend werd gefilmd aan de noordkant van Chippewa Square. De bank was van glasvezel, in plaats van een van de werkelijke banken in het park. De bank die werdt gebruikt in de film wordt tentoongesteld in het bezoekerscentrum.

The "park bench" scene which opens the 1994 film Forrest Gump was filmed on the north side of Chippewa Square. The bench was a fiberglass prop, rather than one of the park's actual benches. A prop bench used in the film is on display at the Savannah Visitors Center.




Johnson plein was de eerste van Savannahs pleinen en blijft de grootste van de 21. Het werd genoemd naar Robert Johnson, de koloniale gouverneur van South Carolina en een vriend van General Oglethorpe.

Johnson Square was the first of Savannah's squares and remains the largest of the 21. It was named for Robert Johnson, colonial governor of South Carolina and a friend of General Oglethorpe.




Het Davenport House Museum gelegen aan Columbia Square (hierboven op de foto en film) dateert uit 1820 en is een van de mooiste gebouwen in de federale stijl.

The Davenport House Museum located on Columbia Square (above on the photo and film) dates from 1820 and is one of the most beautiful buildings in the federale style.




Het prachtige Lafayette Square aangrenzend aan één van de mooiste kerken van Savannah de kathedraal van St. John de Baptist.

The beautiful Lafayette Square adjacent to one of the most beautiful churches of Savannah the Cathedral of St. John the Baptist.




Deze begraafplaats, de tweede in koloniale Savannah, was de begraafplaats voor de stad vanaf ongeveer 1750 totdat het voor begrafenissen werd gesloten in 1853. De begraafplaats werd een stadspark in 1896.

This cemetery, the second in colonial Savannah, was the burying ground for the city from about 1750 until it was closed against burials in 1853. The cemetery became a city park in 1896.




Factor's Walk is een straat met series van oude gebouwen aan de noordelijke rand van de historische wijk in het centrum van Savannah.

Factor's Walk is a street and series of old buildings on the northern edge of the Historic District in downtown Savannah.




Het loopt tussen de river straat en de Savannah Rivier. Factor's Walk ligt op loopafstand van de historische wijk. Het is dichtbij de grote hotels en populaire water attracties.

It runs between River street and the Savannah River. Factor's Walk is within walking distance of most of the Historic District. It is near many of the large hotels and popular waterfront attractions in downtown.




River Street is een schitterende, veelzijdige parel langs de Savannah rivier.

River Street is a glittering, multi-faceted gem along the Savannah river.




Hierboven het overdekte River Street Market Place waar je mooie sieraden en souveniers kunt kopen.

Above the indoor River Street Market Place were you can buy beautiful jewelry and souvenirs.




De oude gebouwen waren katoen magazijnen die een eeuw oud zijn. Deze zijn omgebouwd tot antiek winkels, boetieks, galeries, gezellige cafe's, geweldige restaurants, unieke uitgaansgelegenheden, elegante pensions en hotels (zie film).

The century old buildings, once cotton warehouses, have been converted to antique shops, boutiques, galleries, quainet brew pubs, fabulous restaurants, unique nightspots, elegant inns and hotels (see film).



De River street bruist van gastvrijheid. Als je een cruise boekt is dit ook de plek om Savannah vanaf de rivier te bekijken of je kunt naar schepen vanuit de hele wereld gaan kijken die in één van de drukste havens van Amerika aanleggen (zie film).

Bustling with welcoming hospitality, it's also the place to see Savannah from the river that made her by taking a cruise or watching ships from around the globe sail into one of the busiest ports in America (see film).




Sinds het begin van 1700 is de City Market het commerciële en sociale centrum van historisch Savannah. De markt gelegen op de oorspronkelijke plaats werd gebruikt door boeren en handelaren om hun goederen en waren te verkopen, City Market biedt het beste van wat oud en nieuw is in Savannah. Vandaag de dag bestaat Savannah's City Market uit een vier-blokken gebied van gerestaureerde pakhuizen en puien naast Ellis Square. Op deze charmante openlucht-markt is veel te doen, er is genoeg entertainment je kunt er winkelen of dineren.

Since the early 1700's, City Market has been the commercial and social center of historic Savannah. Located on the original site of the market used by farmers and traders of all kinds to sell their goods and wares, City Market offers the best of what is old and what is new in Savannah. Today, Savannah's City Market comprises a four-block area of restored warehouses and shop fronts adjacent to Ellis Square. This charming, open air-marketplace has a wealth of things to do in Savannah whether you come for the entertainment, to shop or dine.




Het monument in Franklin Square in Savannah is opgericht ter ere van ongeveer 1.500 Haïtiaanse soldaten die hun bloed en leven gaven in de Amerikaanse Revolutie in 1779 op een moment dat de Britten bijna alle Amerikaanse troepen hadden verwoest.

Monument in Franklin Square in Savannah, the monument is to honor about 1,500 Haitian soldiers who shed blood and gave their lives to save the U.S. Revolution in 1779 at a time when the British almost destroyed all the American troops.

@MK