SCOTTS BLUFF NATIONAL MONUMENT


BEZIENSWAARDIGHEDEN / HIGHLIGHTS
Bezienswaardigheden / tips Scotts Bluff National Monument 2021:

1)
Scotts Bluff National Monument
:
Het Scotts Bluff National Monument houdt de herinnering levend aan de kolonisten die van oost naar west door Nebraska trokken. Het Scotts Bluff National Monument ligt 8 km ten zuidwesten van het stadje Scottsbluff en omvat het gelijknamige rotsmassief, dat 244 meter boven de bodem van het dal uitrijst en een bekend herkenningspunt was langs de Oregon Trail. Door het landschap lopen diverse voetpaden en je kunt hier een museum bezoeken dat gewijd is aan de trek naar het westen. Een halve dag is meer dan voldoende om Scotts Bluff te bezoeken. De entree is gratis.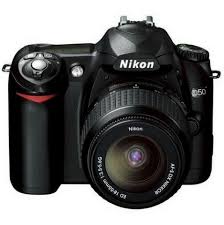 Highlights / tips Scotts Bluff National Monument 2021:

1)
Scotts Bluff National Monument
: The Scotts Bluff National Monument keeps the memory alive of the settlers who traveled through Nebraska from east to west. The Scotts Bluff National Monument is located 8 km southwest of the town of Scottsbluff and includes the eponymous rock massif, which rises 800 feet (244 meters) above the bottom of the valley and was a famous landmark along the Oregon Trail. Various foothpaths run through the landscape and you can visit a museum dedicated to the trek to the west. Half a day is more than enough to visit Scotts Bluff. The entrance is free.
Scotts Bluff National Monument
heeft een bezoekerscentrum met verschillende programma's, waaronder een uitstekend overzicht van de geschiedenis van de Oregon Trail en tentoonstellingen over de Mormon
Trail
.
Scotts Bluff National Monument
has a visitor center with various programs, including an excellent overview of the history of the Oregon Trail and exhibitions about the Mormon
Trail
.
Bezoekers kunnen de 244 meter hoge
zandstenen rots
beklimmen en over nog zichtbare sporen van de Oregon Trail wandelen.

Visitors can climb the 800 feet (244 meter) high
sandstone rock
and walk on visible traces of the Oregon Trail.
Scotts Bluff
is een opvallend punt langs de Oregon Trail in Nebraska (zie
film
).


Scotts Bluff
is a prominent point along the Oregon Trail in Nebraska (see
film
).
De uitgestrekte, met gras begroeide
vlakten
bevatten nog herinneringen aan de 19de-eeuwse routes waarlangs de eerste kolonisten naar het westen reisden.

The vast grassy
plains
still contain memories of the 19th-century routes which the first settlers traveled to the west.
De Oregon Trail volgde de North River vanaf independence in Missouri op zijn weg door de Rocky Mountains naar het noordwesten (zie
film
).

The Oregon Trail followed the North River from Independence in Missouri on its way through the Rocky Mountains to the northwest (see
film
).
De orginele Oregon
Trail
boog na het oversteken van de Missouri River in de buurt van het huidige Kansas City naar het noordwesten en liep door Noordoost-Kansas en Zuid-oost-Nebraska, op weg naar de Platte River (zie
film
).

After cossing the Missouri River near present-day Kansas City, the original Oregon
Trail
bent to the northwest and ran through Northeast Kansas and Southeast Nebraska, heading for the Platte River (see
film
).
Tussen 1841 en 1866 trokken 500.000 kolonisten, onderweg naar het vruchtbare boerenland van Oregon en de goudvelden van Noord-Californië door
Nebraska
langs de noordoevers van de Platte en door
Scotts Bluff
.

Between 1841 and 1866, 500,000 settlers en route to the fertile farmland of Oregon and the gold fields of Northern California, traveled through
Nebraska
along the north banks of the Platte and through
Scotts Bluff
.
@MK