STONE MOUNTAIN PARK


BEZIENSWAARDIGHEDEN/HIGHLIGHTS
Bezienswaardigheden / tips Stone Mountain State Park 2021:

1)
Summit Skyride
: Bezoekers kunnen de berg beklimmen over een voetpad dat vroeger door de Creeks werd gebruikt, of gebruik maken van de moderne kabelbaan de Summit Skyride
die naar de top voert.

2)
Scenic Railroad
: Je kunt ook een ritje maken rond de berg met de oude locomotief uit 1940 van de Stone Mountain Scenic Railroad. De rit duurt slechts 30 minuten. Een andere attractie is een boottochtje op de riverboat de Scarlett O'Hara over het kalme water van Stone Mountain Lake. Je vindt hier verder een nagebouwd stadje uit 1870, een 4-D bioscoop en een schuur vol vermaak voor de kinderen.

3)
Ante-Bellum Plantation
: Een andere bezienswaardigheid in het Stone Mountain Park is de Ante-Bellum Plantation,
aangelegd om de bezoeker een indruk te geven van het reilen en zeilen op een plantage in het Georgia van voor de Amerikaanse Burgeroorlog (1861-1865). De verschillende gebouwen en huizen van deze plantage zijn authentiek en zijn vanuit verschillende delen van Georgia naar hier overgebracht. De voornaamste trekpleister is The Big House, een schitterende plantagewoning.

4)
Lasershow Spectacular
:
Vanaf 31 maart tot medio oktober worden er lasershows in de buitenlucht bij het Stone Mountain monument gegeven. De lasershow
zorgt voor een schitterende weergave van neon laser licht met personages, verhalen, afbeeldingen en vuurwerk.
Vanaf Memorial weekend (eind mei) tot begin augustus vind de lasershow dagelijks plaats, buiten het seizoen alleen op de zaterdagen. De lasershow is gratis, je parkeer kaart is je toegang tot de show. Vanaf $ 10.00 per persoon kun je ook stoelen huren, dit is inclusief een drankje en onbeperkt popcorn. De tijden van de show varieëren per seizoen i.v.m. de schemering. Deze show bijwonen is echt de moeite waard en een ware belevenis.

5)
Grist Mill
: Bezoek de meest pittoresk gedeelte in het park. In 1965 werd deze honderd jaar oude korenmolen verplaatst naar Stone Mountain vanaf de oorspronkelijke locatie in de buurt van Ellijay, Georgia, waar het werd gebouwd in 1869.

6)
Covered Bridge
: Bezoek ook de overdekte brug die ligt aan de oostkant van de berg. Het verbindt Indian Island in Stone Mountain Lake met het vasteland. Neem bij de rotonde Robert E. Lee Boulevard het ligt ongeveer 0.45 km vanaf de Grist Mill.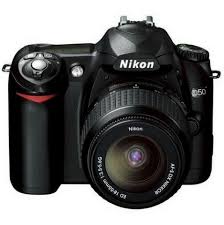 Highlights / tips Stone Mountain State Park 2021:

1)
Summit Skyride
:

Visitors can

climb the mountain

on

a

footpath which

was used by

the

Creeks

,

or

use the

modern cable car, the Summit Skyride which leads

to the summit

.

2)
Scenic Railroad
:
You can also take a ride around the mountain with the old locomotive from 1940 on the Stone Mountain Scenic Railroad. The journey takes only 30 minutes. Another attraction is a boat trip on the riverboat Scarlett O'Hara over the calm water of Stone Mountain Lake. You will also find a reconstructed town from 1870, a -D cinema and a barn full of entertainment for the childeren.
3)
Ante-Bellum Plantation
: A

nother attraction

is the

Ante-Bellum Plantation
that was
built in Stone Mountain Park to
give
visitors an impression
of
what is going
on a
plantation in
Georgia
of
the
American Civil War
(1861-1865).

The various buildings

and houses of

this plantation

are authentic

and

are

moved here

from different parts of

Georgia

.

The main

attraction is

The Big

House, a

magnificent

plantation

house.

4)
Lasershow
Spectacular
: From 31 March to mid-October, lasershows are given in the open air at the Stone Mountain monument. The lasershow provides a beautiful display of neon laser light with characters, stories, images and fireworks. From Memorial weekend (end of May) to the beginning of August, the lasershow takes place daily but off season only on Saturdays. The lasershow is free, your parking ticket is your entrance to the show. From $ 10.00 per person you can also rent chairs, this includes one drink and unlimited popcorn. The times of the show vary seasonally i.c.w. the twilight. Attending this show is really worthwile and a true experience.

5)
Grist Mill
: Visit the most picturesque spot in Stone Mountain. In 1965, this hundred-year-old grist mill was moved to Stone Mountain from its original site near Elijay, Georgia, where it was built in 1869.

6)
Covered Bridge
: Also visit the Covered Bridge that is located on the mountain's east side. It connects Indian Island in Stone Mountain Lake to the main land. At the Robert E. Lee Boulevard roundabout near the Grist Mill, take Covered Bridge Lane for about 0.28 miles (0.45 km) to the bridge.
Een half uur rijden ten oosten vanaf Atlanta ligt een granieten berg genaamd Stone Mountain. Stone mountain is een park met diverse attracties voor jong en oud.

A half hour drive east from Atlanta is a granite mountain called Stone Mountain. Stone Mountain is an amusement park with various attractions for young and old.




In het Stone Mountain themepark (hierboven op de foto's) vindt je een paar kleine attracties en volop restaurants. Tijdens ons verblijf was men bezig het park op te tuigen voor Halloween.

In Stone Mountain theme park (above on the pictures) you will find a few small attractions and plenty of restaurants. During our stay they were busy decorating the park for Halloween.




Stone Mountain is niet onmiddellijk zichtbaar bij binnenkomst in het park, maar deze prachtige 600-voet graniet koepel is zeker het wachten waard.
Stone Mountain is not immediately visible upon entering the park that bears its name, but this magnificent 600-foot granite dome is well worth the wait.




De beeldhouwer Gutzon Borglum begon in 1923 met het enorme project, maar trok zich twee jaar later ontmoedigd terug. Hij zou later de enorme beelden van Mount Rushmore in South Dakota voltooien. Nadat het werk jarenlang had stilgelegen, werd het reliëf in 1970 voltooid door Walter Kirkland Hancock. Als resultaat zijn de drie zuidelijke leiders van de burgeroorlog, President Jefferson Davis, generaal Robert E. Lee en Thomas J. Stonewall Jackson en hun favoriete paarden, "Blackjack", "Reiziger" en "Oude Sorrel" (zie film).
The sculptor Gutzon Borglum began the massive project in 1923, but withdrew discouraged two years later. He would later finish the huge images of Mount Rushmore in South Dakota. After the work had been stopped for years the relief was completed by Walter Kirkland Hancock in 1970. The results are the three Confederate leaders of the Civil War, President Jefferson Davis and Generals Robert E. Lee and Thomas J. Stonewall Jackson and their favorite horses, "Blackjack", "Traveller", and "Old Sorrel" (see film).




Er rijdt een locomotief uit de jaren 40 rond stone mountain. De trip is 6 km lang en duurt ongeveer 30 minuten.

There is a locomotive from the 40's around Stone Mountain. The trip is 6 km long and takes about 30 minutes.




Vanaf 31 maart tot medio oktober worden er laser shows gegeven. De lasershow zorgt voor een schitterende weergave van neon laser licht met personages, verhalen, afbeeldingen en vuurwerk. Het is leuk om mee te maken. Voor aanvang van de laser show verzamelen honderden Amerikanen zich en nemen hun stoelen of kleden mee.

From 31th March until mid-October there are laser shows. The lasershow provides a dazzling display of neon laser light with characters, stories, images, and fireworks. It's fun. Before the laser light show hundreds of Americans meet on the lawn and take their seats or carpets with them.




Wij hadden lounge stoelen besteld en waren in de veronderstelling dat het ligstoelen waren maar het bleken gewonen stoelen te zijn (zie foto). Voor 7,50 USD heb je een goede plek met gereserveerde stoelen en een drankje met popcorn.

We had ordered lounge chairs and we were under the assumption that the chairs were beach chairs but it appeared to be ordinary chairs (see photo). For $ 7.50 you have a good space with reserved seats with popcorn and one drink.




De Stone Mountain korenmolen (hier boven) is oorspronkelijk gebouwd in Ellijay Fannin County, Georgia in ongeveer 1869, deze korenmolen bediende dit gebied voor bijna 100 jaar.

The Stone Mountain grist mill (here above) originally built near Ellijay in Fannin County, Georgia in about 1869, this grist mill served that area for almost 100 years.




Stone mountain bestaat niet alleen maar uit een granieten berg. De omgeving is erg bosrijk met prachtige meren.

Stone Mountain is not only a granite mountain. The area is very forested with beautiful lakes.




De overdekte brug in Stone Mountain Park werd oorspronkelijk gebouwd in 1891 in Athene, Georgia.

Stone Mountain Park's covered bridge was originally constructed in 1891 in Athens, Georgia.


@MK