VIRGINIA BEACH


BEZIENSWAARDIGHEDEN/HIGHLIGHTS
Bezienswaardigheden / tips Virginia Beach 2021:

1)
Ocean Breeze
: Het grote amusementspark Ocean Breeze Amusement Park (849 general booth boulevard) heeft onder meer een waterpretpark en een miniatuur golfbaan. Dit park is zeer in trek bij gezinnen. De ticket prijzen kosten $ 39,99 per volwassen maar als je de ticket online koopt krijg je $ 5,00 per kaartje korting. Parkeren is gratis.

2)
Back Bay National Wildlife Refuge
: Op 4005 Sandpiper vindt je het grote (2000 ha) Back Bay National Wildlife Refuge, een combinatie van strand, moeras en bos, en dus bewoond door allerlei soorten vogels. Voor dit natuurpark moet je $ 5,00 per voertuig betalen. Toegangsprijzen worden niet in rekening gebracht van 1 november tot 31 maart. Gedurende wintermaanden is het park gesloten zodat de trekvogels hier rustig kunnen overwinteren. Als je het park bezoekt hou er rekening mee dat je een insectenspray of bedekking meeneemt want je hebt hier heel veel last van stekende insecten.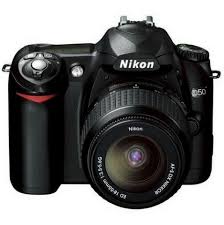 Highlights / tips Virginia Beach 2021:

1)
Ocean Breeze
: The large Ocean Breeze Amusement Park (849 general booth boulevard) includes a water amusement park and a miniature golf course. This park is very popular with families. The ticket price cost is $ 39,99 per adult but if you buy the ticket online you get $ 5.00 discount per ticket. Parking is free.

2)
Back Bay National Wildlife Refuge
: On 4005 Sandpiper you will find the large (2000 ha) Back Bay National Wildlife Refuge, a combination of beach, swamp and forest, and therefore inhabited by all kinds of birds. For this nature park you have to pay $ 5.00 per vehicle. Entrance fees are not charged November 1 through March 31. During winter months, the park is closed so that the migratory birds can easily spend the winter here. If you visit the park keep in mind that you bring a bug spray or cover yorself since there are many stinging insects.
Virginia Beach is de drukst bezochte badplaats van Virginia. Deze stad ligt ten oosten van Norfolk en bschikt over uitstekende stranden (o.a. Chesapeake Beach en Sandbridge) en een 5 km lange boardwalk (houten promenade) die wordt geflankeerd door tal van restaurants, terrasjes, enzovoort.
Virginia Beach is the most visited seaside resort in Virginia.
This town is located east of Norfolk and has excellent beaches (including Chesapeake Beach and Sandbridge) and a 3,1 miles (5 km) long boardwalk (wooden promenade) that is flanked by numerous restaurants, teraces, and so on.
Virginia Beach staat ook bekend om haar voortreffelijke visrestaurants, die vaak oesters als specialiteit hebben.

Virginia Beach is also known for its excellent fish restaurants, which often have oysters as a specialty.
Gedenktekens en beelden over de tweede wereld oorlog.



Memorials

and statues

of the second world

war.
Een school dolfijnen gezien vanaf het strand.

A school dolphins seen from the beach.
@MK