CHARLOTTESVILLE - MONTICELLO


BEZIENSWAARDIGHEDEN / HIGHLIGHTS


Tips 2022:

1)
Monticello
: Thomas Jefferson (1743-1826), derde president van de VS, die zich ook als architect deed gelden, begon in 1769 met de bouw van zijn classicistische woning Monticello, die pas in 1808 werd voltooid. De entreehal is gevuld met talrijke souvenirs, die door de Lewis & Clark Expedition in 1804-1806 uit het westen van de VS werden meegenomen, waaronder een bizonschedel, hertengeweien en mammoetbeenderen. Jefferson was een fanatieke tuinier, die veel pogingen tot kruising van druivenrassen ondernam, maar er niet in slaagde om goede wijn te verbouwen. Hij stierf in 1826 op 83-jarige leeftijd en werd op de familiebegraafplaats op de helling onder zijn residentie begraven.

2) Tijden: Het meest gunstige tijdstip om Monticello te bezoeken is vroeg in de ochtend of later op de dag. Als je vroeg in de ochtend gaat heb je nog het geluk dat er niet heel veel mensen op het landgoed aanwezig zijn. Dan kun je alles rustig bekijken en mooie foto's maken. Ook later op de dag is het veel rustiger maar hou er wel rekening mee dat je dan iets minder tijd hebt om alles te bezichtingen vanwege sluitingstijd.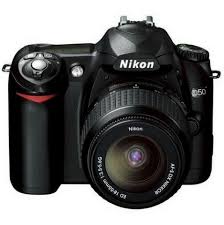 Tips 2022:

1)
Monticello
: Thomas Jefferson (1743-1826), the third US president, who also asserted himself as an architect, began with the construction in 1769 on his classicist residence Monticello, which was not completed until 1808. The entrance hall is filled with numerous memorabilia brought from the western US by the Lewis & Clark Expedition in 1804-1806, including a bison skull, deer antlers and mammoth bones. Jefferson was an fanatic gardener, who made many attempts at crossing grape varieties, but failed to grow good wine. He died in 1826 at the age of 83 and was buried in the family cemetery on the slope below his residence.

2) Times: The best time to visit Monticello is early in the morning or later in the day. If you go early in the morning you can be lucky that there are not very many people on the estate. Then you can view everything calmly and take beautiful pictures. It is also much quieter later in the day, but keep in mind that you will have less time ti view everything because of closing time.
Monticello was het droomhuis van Thomas Jefferson, visionair, de voornaamste auteur van de Onafhankelijkheidsverklaring, stichter van de Universiteit van Virginia en de derde president van de Verenigde Staten. Dit palladiaanse meesterwerk werd tussen 1769 en 1809 in de heuvels van de Blue Ridge Mountains gebouwd door president Thomas Jefferson.

Monticello was the dream home of Thomas Jefferson, visionary, the author of the Declaration of Independence, founder of the University of Virginia and the third president of the United States. This Palladian masterpiece was built between 1769 and 1809 in the leafy foothills of the Blue Ridge Mountains built by President Thomas Jefferson.




Jefferson begon in 1769 aan de bouw van Monticello en deed er 40 jaar over om het te voltooien.

Jefferson began in 1769 with the construction of Monticello and it took 40 years to complete the house.




Het is nu een van de meest gevierde huizen van het land. De centrale hall was tevens een privé museum. In de bibliotheek verzamelde hij zo'n 6700 boeken.

It is now one of the most celebrated houses of the country. The central hall was also a private museum. In the library he collected about 6700 books.




De slavenverblijven zijn bewaard gebleven. Er werkten bijna 200 slaven op de plantage van het landgoed.

The slave quarters have been preserved. It employed nearly 200 slaves on the plantation of the estate.




De keuken van Monticello.

The kitchen of Monticello.




De kamer van één van de slaven, hier sliep onder andere de kok van Monticello.

The room of one of the slaves, the chef of Monticello slept here.




Het kleine huis van Sally Hemmings. De slavin waar Thomas Jefferson een kind bij had. Hij zorgde goed voor Sally. Ze woonde in een klein huisje buiten de slaven vertrekken.

The small house of Sally Hemmings. The slavin where Thomas Jefferson had a child by. He took good care of Sally. She lived in a small house outside the slave quarters.




Thomas Jefferson is begraven op zijn eigen landgoed. De obelisk op het graf van Jefferson eert hem als de vader van de University of Virginia.

Thomas Jefferson is buried on his own estate. The obelisk on the grave of Jefferson honors him as the father of the University of Virginia.

@MK