LANCASTER




BEZIENSWAARDIGHEDEN / HIGHLIGHTS




Bezienswaardigheden / tips Lancaster 2021:

1) Lancaster: Tegenwoordig is de kleine stad het agrarische centrum en de toeristenmetropool van Pennsylvania Dutch Country. In de schilderachtige en traditierijke regio wist de plaats de charme van de 19e eeuw vast te houden in de hedendaagse tijd. De inwoners leven weliswaar niet in een groot openluchtmuseum, maar ze wonen ver genoeg van de hectische metropolen van de oostkust om er een levensstijl op na te houden. Een bezoek aan deze streek is een zeer rustgevende ervaring.

2) The Amish Farm & House: Als je in Lancaster bent en je wilt iets over de Amish cultuur leren boek dan een tour. Er worden verschillende tours aangeboden maar de Amish Farm & House is één van de betere. Je hebt een keuze uit 4 verschillende tours. Je kunt ervoor kiezen om de binnenkant van een Amish boerderij te bezichtigen inclusief de bustour (Premium Tour Package), of je boekt alleen de bustour maar mag wel na de tour de buitenkant van de boerderij bezichtigen (Classic Bus Tour). Beide tours zijn zeer geliefd. Reserveer wel van te voren want het zit snel vol.

3) Central Market: Het huidige bouwwerk in Romanesque Revival stijl dateert van 1889, maar de markt bestaat al sinds 1730 en is altijd op dezelfde plaats gehouden. Daardoor is het de oudste markt van de Verenigde Staten. In die tijd ging het gezegde dat er in de hele staat geen verse groenten van het veld kwam zonder via de markt van Lancaster te passeren. Vandaag de dag verkopen boeren uit de wijde omgeving hier nog steeds verse producten zoals vlees, kaas, brood en banket, kunstnijverheid en bloemen. De openingstijden zijn van dinsdag tot vrijdag van 06.00 tot 16.00 uur en op zaterdag van 06.00 tot 14.00 uur en is gevestigd op 23 North Market Street.

4) Dutch Wonderland: Dutch Wonderland is een pretpark en voornamelijk in trek bij gezinnen met kleine kinderen. De ingang van het park heeft een stenen imitatie kasteelgevel, gebouwd door Earl Clark, een aardappelboer, voordat hij het park opende in 1963. De familie Clark verkocht Dutch Wonderland in 2001 aan Hershey Entertainment and Resorts Company. Op november 2010 heeft Hershey Dutch Wonderland verkocht aan Palace Entertainment. Het park heeft 32 attracties, plus een interactief waterspeelterrein met tropische thema's genaamd Duke's Lagoon.

5) Fulton Theatre/Opera: Bouwjaar 1852 en dus een van de oudste schouwburgen van het land, in victoriaanse stijl. Mark Twain hield er in 1872 lezingen, het jaar daarop stelden Buffalo Bill en zijn maat Wild Bill Hickok er hun show 'Scout of the Plains" voor, en in 1907 maakte de befaamde W.C. Fields er zijn debuut. Ook vinden hier geregeld optredens plaats waaronder musicals en andere optredens.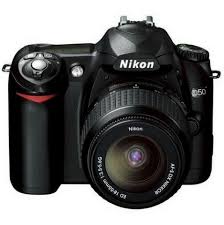 Highlights / tips Lancaster 2021:

1) Lancaster: Today, the small town is the agricultural center and tourist metropolis of Pennsylvania Dutch Country. In the picturesque and tradition-rich region, the place retained the charm of the 19th century in contemporary times. The inhabitants do not live in a large open-air museum, but they live far enough from the hectic metropolises of the east coast to live a lifestyle. A visit to this region is a very relaxing experience.

2) The Amish Farm & House: If you are in Lancaster and you want to learn something about the Amish culture book a tour. Different tours are offered but the Amish Farm & House is one of the better ones. You have a choice of 4 different tours. You can choose to see the inside of an Amish farm including the bus tour (Premium Tour Package), or you just book the bus tour but may visit the farm outside after the tour (Classic Bus Tour). Both tours are very popular. Make a reservation in advance since the tour can be fully booked.

3) Central Market: The current building in Romanesque Revival style dates from 1889, but the market has been around since 1730 and has always been kept in the same place. This makes it the oldest market in the United States. At that time it was said that the whole state had no fresh vegetables from the field without passing through the Lancaster market. Today, farmers from the wider area still sell fresh products such as meat, cheese, bread and pastries, crafts and flowers. The opening hours are from Tuesday to Friday from 6 a.m. to 4 p.m. and on Saturday from 6 a.m. to 2 p.m. and is located on 23 North Market Street.

4) Dutch Wonderland: Dutch Wonderland is an amusement park appealing primarily to families with small childeren. The entrance to the park has a stone imitation castle facade, which was built by Earl Clark, a potato farmer, before he opened the park in 1963. The Clark family sold Dutch Wonderland in 2001 to Hershey Entertainment and Resorts Company. On November 12, 2010, Hershey sold Dutch Wonderland to Palace Entertainment. The park has 32 rides, plus a tropical-themed interactive water play area called Duke's Lagoon.

5) Fulton Theatre/Opera: Built in 1852, it is one of the oldest theaters in the country in Victorian style. In 1872, Mark Twain gave lectures here, the following year Buffalo Bill and his mate Wild Bill Hickok presented their show "Scout of the Plains", and the famous W.C. Fields made his debut here in 1907. There are also regular performances here, including musicals and other performances.




De stad Lancaster ligt in het hart van een streek die bekend staat als Pennsylvania Dutch Country. In dit gebied ten zuidoosten van Harrisburg vestigden zich al in 1709 immigranten uit Duitsland en Zwitserland. In hun spoor kwam een groot aantal Duitse gelovigen die in Amerika in alle vrijheid hun godsdienst (evangelisch protestants) wilden belijden.

The city of Lancaster lies in the heart of a region known as the Pennsylvania Dutch Country. In 1709, immigrants from Germany and Switzerland settled already in this area southeast of Harrisburg. A large number of German believers came in their footsteps who wanted to freely practice their religion (evangelical Protestant) in America.




De meesten van deze kolonisten waren boeren. Er zijn nu Amish, Brethren en Mennonieten gemeenschappen in Lancaster County. De Amish, de bekendste religieuze groep, zijn tegen wil en dank een toeristische trekpleister geworden. Deze bevolkingsgroep (door cineast Peter Weir geportretteerd in de film Witness, 1985) heeft haar eigen taal, religie en zeden en gebruiken in ere gehouden en verwerpt de westerse levenswijze (boven op de foto en film een Amish jongentje).

Most of these settlers were farmers. There are now Amish, Brethren and Mennonite communities in Lancaster County. The Amish, the most famous religious group, have become a tourist attraction against their will. This population group (portrayed by filmmaker Peter Weir in the film Witness, 1985) has kept its own language, religion and morals and customs and rejects the Western way of life (on the photo and film an Amish boy).




Ook nu nog wijzen de Amish het gebruik van auto's, elektrisch licht, telefoon en televisie af en gebruiken zij bijvoorbeeld petroleumlampen als lichtbron en ploegen zij hun land met een door paarden getrokken ploeg (boven op de foto).

Even now, the Amish reject the use of cars, electric light, telephone and television, and for example they use petroleum lamps as a light source and plow their land with a plow pulled by horses.




De Amish rijden in koetsjes of gebruiken de step (foto hierboven).Ze hebben een eigen taal (een soort verbasterd Duits dat Pennsylvania Dutch wordt genoemd), hoewel de kinderen op de lagere school ook Engels leren.

The Amish ride in carriages or use the step (photo above). They have their own language (a kind of bastardized German that is called Pennsylvania Dutch), although the childeren in primary school also learn English.




De Amish zijn allen boeren en dragen klederdracht en hoofddeksels uit de 19de eeuw. Bekende plaatsjes zijn Smoketown, Intercourse, Ephrata en Bird-in-Hand (zie film).

The Amish are all farmers and wear costumes and headwear from the 19th century. Famous places are Smoketown, Intercourse, Ephrate and Bird-in-Hand (see film).




The Amish Farm & House (op de foto hierboven) bestaat uit een natuurstenen, meer dan 200 jaar oude boerenwoning, waarin tien kamers zijn te vinden.

The Amish Farm & House (in the photo above) consists of a natural stone, more than 200 year old farmhouse, in which ten rooms can be found.




De keuken, de slaapkamers en de woonkamer zijn zo ingericht dat het lijkt alsof ze nog steeds door een amishfamilie worden bewoond (zie film).

The kitchen, the bedrooms and the living room are arranged in such a way that it looks like they are still inhabited by an Amish family (zie film).




Dat is weliswaar niet meer het geval, maar er lopen nog wel kleinvee, koeien en paarden rond op het terrein van de boerderij, die daardoor een zeer authentieke indruk wekt.

Although this is no longer the case, small cattle, cows and horses still roam the grounds of the farm, which therefore gives a very authentic impression.




De Amish volwassen mogen niet gefotografeerd worden want ze denken dat dit leidt tot trots maar kinderen mogen wel gefotografeerd worden (hierboven op de foto een Amish jongentje).

The Amish adults may not be photographed because they think that this leads to pride but childeren may be photographed (above on the photo an Amish boy).




De graanvelden achter het huis.

The grain fields behing the house.




De kinderen komen op de step naar school. De Amish willen dat hun kinderen maar tot hun 14de naar school gaan zodat ze daarna thuis kunnen blijven om te helpen op de boerderij. Maar dit is tegen de wet en de Amish werden gedwongen om hun kinderen tot hun 16de naar school te laten gaan. (hierboven op de foto een Amish school).

The childeren come to school on the step. The Amish want their childeren to go to school until they are 14 so they can stay home afterwards to help on the farm. But this is against the law and the Amish were forced to let their childeren go to school until they were sixteen. (above on the photo an Amish school).


@MK