HUDSON


BEZIENSWAARDIGHEDEN/HIGHLIGHTS




Bezienswaardigheden / tips Hudson 2021
:

1)
Hudson
: Hudson is een prachtige stad met een hippe, homovriendelijke community van kunstenaars, schrijvers en artiesten die de stad zijn ontvlucht. Op Warren Street, de hoofdweg door de stad, staan tal van antiekwinkels, high-end meubelzaken, galeries en cafés. Geniet van alle cultuur die deze vriendelijke stad te bieden heeft, van kunst, muziek, dans en performance, de stad Hudson heeft voldoende te bieden.
2)
FASNY Museum of Firefighting
: Hudson is de thuisbasis van de brandweervereniging van de staat New York (FASNY) Museum of Firefighting, een van de grootste musea ter wereld speciaal gericht op brandweer. Het staat op het terrein van het FASNY Brandweerhuis, het eerste verpleegtehuis voor brandweerlieden in het land. Als je het museum bezoekt, moet je eerst een film van ongeveer 10 minuten bekijken voordat je het museum kunt betreden. Daarna ben je vrij om rond te lopen en foto's te maken. Als je een liefhebber bent van oude brandweerauto's is dit museum zeker de moeite waard. Dit museum is ook erg leuk voor kinderen. De ticketprijs voor een volwassen is $ 10.00, kinderen betalen slechts $ 5,00.

3)
Hudson Farmers Market
: Elke zaterdag vanaf 09.00 tot 13.00 vindt er een boerenmarkt plaats die een verscheidenheid aan verse biologische producten uit de Hudson Valley aanbiedt. De markt staat in het zomerseizoen buiten en in de winterperiode binnen. De markt staat in 6th street op de kruising van Columbia Street.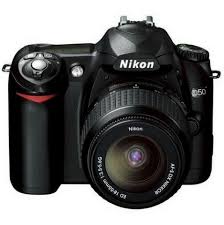 Highlights / tips Hudson 2021
:

1)
Hudson
: Hudson is a
beautiful town with a hip, gay friendly community of artists, writers and performers who fled the city. On Warren Street, the main roadway through town, is lined with antiques shops, high-end furniture stores, galleries and cafes. Take in all the culture of this friendly city has to offer, from art, to music, to dance and performance, the City of Hudson has much to offer.
2)
FASNY Museum of Firefighting
:
Hudson is home to the Firemen's Association of the State of new York (FASNY) Museum of Firefighting, one of the largest fire service-centered museums in the world. It is on the grounds of the FASNY Firemen's home, the first nursing home for firemen in the country. If you visit the museum you have to watch a film of about 10 minutes first before you can enter the museum. Then you are free to walk around and take pictures. If you are a fan of old fire engines, this museum is a must. This museum is also fun for childeren. The ticket price for an adult is $ 10.00, childeren only have to pay $ 5.00.

3)
Hudson Farmers Market
: A farmers market from 09.00 tot 01.00 takes place on Saturdays, offering a variety of fresh organic products from the Hudson Valley area. The market is conducted outdoors is the warm season and indoor in the wintertime. The market is located on 6th street at the intersection of Columbia Street.
Aan de oostkant van de rivier ligt Hudson. Hudson werd vernoemd naar de rivier en haar naamgenoot de ontdekkingsreiziger Henry Hudson.
On the eastern side of the river lies Hudson. Hudson was named for the river and its namesake explorer Henry Hudson.
The inheemse bevolking (Mahican) leefde al honderden jaren in dit gebied voor de Europese ontmoeting.
The native Mahican people had occupied this territory for hundreds of years before European encounter.
Nederlandse kolonisten begonnen zich hier in de 17e eeuw te vestigen en noemden het "Claverack Landing", met andere nederzettingen in Manhattan en in Albany. In 1662 kochten sommige Nederlanders dit stuk land van de Mahican. Het was oorspronkelijk een deel van de stad Claverack.
Dutch colonists began to settle here in the 17th century, calling it "Claverack Landing", having other settlements in Manhattan and at Albany. In 1662 some Dutch bought this area of land from the Mahican. It was orginally part of the town of Claverack.
Nadat de Engelsen Nieuw Nederland overnamen, werd dit
gebied
grotendeels overgenomen door walvisvaarders en handelaars uit Quaker New England, voornamelijk afkomstig van de eilanden Nantucket en Martha's Vineyard in Massachusetts, en Providence, Rhode Island.
After the English took over New Netherlands, this
area
was settled largely by Quaker New England whalers and merchants hailing primarily from the islands of Nantucket and Martha's Vineyard in Massachusetts, and Providence, Rhode Island.
Ze profiteerden ervan dat
Hudson
aan het hoofd stond van de scheepvaart op de Hudson River en ontwikkelde het als een drukke haven. Hudson werd in 1785 officieel geregistreerd als een stad, kort nadat de Verenigde Staten onafhankelijk werden van Groot-Britannië.
They capitalized on
Hudson
being at the head of navigation on the Hudson River and developed it as a busy port. Hudson was chartered as a city in 1785, soon after the United States achieved independence from Great Britain.
Vandaag de dag is het oude centrum omgetoverd in een wijk van stijlvolle boetieks, antiekzaken, restaurants en cafe's.

Today, the old center has been transformed into a district of stylish boutiques, antique shops, restaurants and cafes.
@MK