ATLANTIC CITY


BEZIENSWAARDIGHEDEN/HIGHLIGHTS
Bezienswaardigheden in Atlantic City:

1) Bezoek overdag de
Boardwalk
. De Boardwalk is een 7 km lange boulevard en ligt naast de hotels en langs het strand. Overdag is het hier erg druk (vooral in de weekenden) en gezellig om hier rond te lopen. Er zijn hier genoeg winkels en eet en drink gelegenheden.

2) Bezoek de winkels op de pier in
Caesars
. Hier vind je mooie winkels zoals Louis Vuittton, Gucci en vele andere duren merken. Behalve het winkelen is het uitzicht op de oceaan vanaf de Pier ook een aanrader.

3) Op N Michigan Avenue vind je de

Tanger Outlets

. Hier vind je winkels met alle bekende merken zoals Tommy Hilfiger, Lacoste, Nike, Adidas en vele andere merken voor een goedkopere prijs. (Het ligt ter hoogte van casino en hotel Caesars).

4) Bezoek alle casino hotels aan de Boardwalk. Elk casino hotel heeft zijn eigen thema en voldoende entertainment en drink en eetgelegenheden. Wij vonden casino hotel Caesars en Trump Taj Mahal erg indrukwekkend.

Veiligheid:



Als je in een v

eilige omgeving wil verblijven

,

verblijf in één van

de

casino's

op de Boardwalk

.

De

stranden

zijn ook veilig. B

lijf

overdag

op de promenade aan

de voorkant

van

de

hotels

en

blijf in de

hotels

tijdens de avond en nachtelijke uren want behalve gokken is er van alles te doen

.

Als

u wilt reizen

van het ene

casino

naar

het

andere

casino rijdt er

een

kleine pendel bus

de
Jitney
die
brengt je
voor een kleine prijs.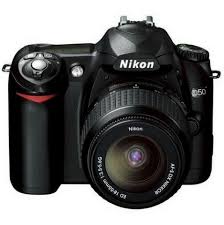 Highlights in Atlantic City:

1) Visit the

Boardwalk

during the daytime

.

The

Boardwalk is

a 4 mile

long boulevard

and

is next to the

hotels

and

along the beach

.

During the day

it

is very busy and cozy

(especially

at weekends

)

to

walk around.

There are enough

shops and eating

and

drinking places.



2)

Visit the

shops

on the pier

at
Caesars
.

Here you will find

beautiful

shops like

Louis

Vuittton

,

Gucci

and many other

brands

.

Besides

shopping

, the

ocean view

from the Pier

is also recommended.

3)

On N

Michigan Avenue

you will find the
Tanger Outlets
.

Here you will find

shops

with all major

brands such as

Tommy

Hilfiger

,

Lacoste

,

Nike

,

Adidas

and many other brands

for a cheaper price

.

(

It is

at the level

of

Caesars

casino and

hotel).

4)

Visit all the

casino hotels

on the boardwalk

.

Each casino

hotel

has its own theme

and

plenty of entertainment

and dining

and

drinking

.

We

found

hotel

casino

Caesars

and

Trump

Taj

Mahal

very impressive

.

Safety:

If you want to be safe, stay in one of the Casinos on the board walk. The beaches are safe and stay on the boardwalk in front of the hotels during the day. At night, in the hotels there are tons of things to do in the casinos besides gambling. If you want to travel from one casino to the other there is a small bus called a Jitney which takes you from one casino to another for a small price.


Atlantic City is de grootste stad in het zuiden van New Jersey en ligt slechts 105 km van Philadelphia (in de staat Pennsylvannia) en 210 km van New York City verwijderd. Atlantic City is in 1790 gesticht en ligt op Absecon Island, een zandplaat ter lengte van 16 km. Oorspronkelijk was het een vissersplaats, maar na de aanleg van de Camden & Atlantic Railroad (1854) ontwikkelde zich hier een mondaine badplaats waar rijke New Yorkers en inwoners van Philadelphia zich kwamen verpozen.



Atlantic City is

the largest city in

southern New

Jersey

and is only

66 miles (105 km)

away from

Philadelphia (in

the state

Pennsylvannia

)

and 131 miles (21o km) away

from New

York

City.

Atlantic City

was founded

in 1790

and

is located

on

Absecon

Island, a

sandbank

in

length

of 10 miles (16 km). Originally it was a fishing village, but after the construction of the Camden & Atlantic Railroad (1854) a fashionable seaside resort was developed here for the wealthy New Yorkers and residents of Philadelphia

.
Het mooie Trump Taj Mahal hotel en Casino aan de buitenkant. De middelste toren is de nieuwe chairman toren.
The beautiful Trump Taj Mahal hotel and Casino from the outside. The tower in the middle is the new Chairman tower.




De Boardwalk werd in 1870 aangelegd en is daarmee de oudste van Amerika. Als we de Boardwalks in de naburige plaatsen Ventor City en Margate City meerekenen, hebben de houten promenades langs het strand een totale lengte van circa 16 km.
The Boardwalk was built in 1870 and is the oldest of America. If we include the Boardwalks in the neighboring places Ventor City and Margate City, the wooden boardwalks along the beach have a total length of approximately 10 miles (16 km).


De ruim 7 km lange Boardwalk van Atlantic City heeft vier pieren: Central Pier, Garden Pier, Steel Pier en Shops on Ocean One Pier. De Steel Pier (bij de Boardwalk en Virginia Avenue) is de bekendste en biedt sinds 1898 allerlei soorten amusement.

The more than 4 miles (7 km) long boardwalk in Atlantic City has four Piers: Central Pier, Garden Pier, Steel Pier and Shops on Ocean One Pier. The Steel Pier (at the Boardwalk and Virginia Avenue) is the best known and offers a variety of entertainment since 1898.




Een luchtbrug is gekoppeld aan Caesars Palace, aan deze luchtbrug zit de Pier, een winkel promenade en heeft meer dan zeventig winkels en zeven restaurants met een spectaculair uitzicht op de Atlantische oceaan.
An air bridge is linked to Caesars Palace, on this air bridge is the Pier, a shopping promenade and has over seventy retail stores and seven restaurants all with a spectacular view of the Atlantic Ocean.




De Steel Pier (bij de boardwalk en Virginia Avenue) is de bekendste en biedt sinds 1898 allerlei soorten amusement.

The Steel Pier (near the boardwalk and Virginia Avenue) is the best known and offers since 1898 all kinds of entertainment.



Naast hotel en casino Bally's staat het Korea oorlogs monument.

Next to Bally's Hotel and Casino stands the Korean war memorial.




Uitzicht op de boardwalk vanaf de Ceasars Pier winkels promenade.
View of the boardwalk from the Ceasars Pier shop promenade.



De casino's zijn glamoureuze en ongewoon netjes, maar toen we de casino gebieden verlieten was ik geschokt hoe vervallen de omgeving was in de woonwijken achter de casino's. De straten zijn vervallen en vele huizen en appartementen staan leeg met af en toe een woonproject. Sommigen van deze straten zijn meteen toegankelijk naast de entree van het casino. In sommige hoeken van de straten herkende ik straatjongeren die wiet rookte en goedkoop bier drinken. Je vraagt je af hoe deze mensen op deze plek komen. Atlantic City is leuk om een keer gezien te hebben, maar ik zal er niet meer naar toe gaan. Dit heeft ook te maken dat we al vijf keer in Las Vegas zijn geweest we hebben het leukste al gezien.
The casinos were glamorous and unusually neat, but when we left the casino areas, I was shocked by how blighted the surrounding area was. I'm referring to the residential area just inland from the casinos by the boardwalk. Among the main streets are vacant lots, plenty of dilapidated houses and apartments, and the occasional red-brick housing project. Some of them were right next to the casinos entrance. In some street corners I recognized street youths smoking weed and drinking cheap beer. It makes you wonder how these people are getting by in this place at all. Atlantic City is nice to see once but I will never go back again. This has also to do that we have visit Las Vegas five Times so we've already seen the best.

@MK