NEW SMYRNA BEACH


BEZIENSWAARDIGHEDEN / HIGHLIGHTS


Bezienswaardigheden / tips New Smyrna Beach 2021:
1)
New Smyrna Beach
: New Smyrna Beach is een gezellige kleine badplaats met prachtige lange witte zandstranden (27 km lang). Het heeft vele kleine winkeltjes, restaurants en cafe's. Het is uitgeroepen tot één van de beste surfsteden ter wereld. New Smyrna Beach
is een veel gemoedelijker badplaats dan Daytona Beach. In het hoogseizoen kan het hier ook druk zijn maar het trekt een ander soort publiek aan dan Daytona Beach. Net zoals Daytona Beach kun je ook hier met de auto het strand op.
Je kunt van 1 mei tot 31 oktober op het strand rijden (sommige stukken zijn verkeersvrije zones). De entree tot het strand kost $ 20,00 per voertuig. Negen provinciale en stadsparken bieden toegangspoorten tot het strand (raadpleeg de
website
).

2) Flagler Avenue: Deze levendige straat heeft vijf blokken die loopt van de rivier tot aan het strand. Flager heeft meer dan 30 onafhankelijke winkeltjes van verschillende categorieen en prijsklasse, hoewel het slechts 5 blokken is kun je hier makkelijk een halve dag vertoeven.

3) Klimaat: New Smyrna Beach heeft een vochtig subtropisch klimaat gekenmerkt door hete, vochtige zomers en milde, meestal droge winters. Het regenseizoen duurt van mei tot oktober en het droge seizoen van november tot april. New Smyrna heeft gemiddeld vier keer vorst per jaar, en veel soorten subtropische planten en palmen worden gekweekt in dit gebied. De stad heeft in zijn 250-jarige geschiedenus slechts drie keer sneeuwval gehad. De zomers zijn lang en heet, met frequente zware onweersbuien in de middag. De winters zijn aangenaam met frequent zonnig en droog weer.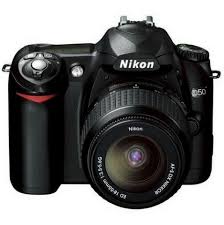 Highlights / tips New Smyrna Beach 2021:
1)
New Smyrna Beach
: New Smyrna Beach is a cozy little beach town with beautiful long white sandy beaches (17 miles). It has many small shops, restaurants and cafes. It has been named one of the best surfing cities in the world. New Smyrna Beach is a much more relaxed resort than Daytona Beach. It can also be busy during the high season but it attracts a different kind of audience than Daytona Beach. Just like Daytona Beach, you can also drive on the beach with your vehicle.
You can drive on the beach from May 1 through October 31 (some stretches are traffic-free zones). The entrance to the beach costs 20.00 per vehicle. Nine country and city parks provide gateways to the beach. (check the
website
).

2) Flagler Avenue: This vibrant street runs five blocks from the river to the beach. Flagler is lined with more than 30 independent shops of every stripe and price point, even though it's just five blocks long, it's a half-day stroll.

3) Climate: New Smyrna Beach has a humid subtropical climate characterized by hot, humid summers and mild, mostly dry winters. The rainy season lasts from May untill October, and the dry season, from November to April. New Smyrna averages only about four frosts per year, and many species of subtropical plants and palms are grown in the area. The city has recorded snowfall only three times in its 250-year history. The summers are long and hot, with frequent severe thunderstorms in the afternoon. Winters are pleasant with frequent sunny skies and dry weather.
New Smyrna Beach
ligt slechts 20 minuten vanaf Daytona Beach. Het strand van
New Smyrna Beach
is 21 km lang en grenst aan de Atlantische oceaan. De stad ligt in de zogenaamde "Fun Coast" regio van de staat Florida.
New Smyrna Beach
lies only 20 minutes from Daytona Beach. The beach at
New Smyrna Beach
is 13 miles long (21 km) and borders to the Atlantic Ocean. The city is also located in the so-called "Fun Coast" region of the state of Florida.
In 2012 werd
New Smyrna Beach
door National Geographic erkend als een van 's werelds top 20 surfsteden.
New Smyrna Beach
was recognized as "one of the world's" top 20 surf towns by National Geographic in 2012.
Een minpunt, op 29 juli 2019 noemde NBC's Today Show
New Smyrna Beach
de haaienbeet hoofdstad van de wereld.

The downside, on July 29,2019, NBC's Today Show called
New Smyrna Beach
the shark-bite capital of the world.
De omgeving biedt veel mogelijkheden voor openluchtrecreatie; deze omvatten zeilen, motorboot varen, golfen en wandelen.
The surrounding area offers many opportunities for outdoor recreation; these include fishing, sailing, motorboating, golfing, and hiking.
Flagner Avenue, deze levendige avenue heeft vijf blokken en loopt vanaf de rivier tot aan het strand (de straat loopt door direct tot op het strand), waar je een vergunning kunt krijgen om het strand op te rijden.
Flagler Avenue, this vibrant avenue runs five lively blocks from the river to the beach (as in the street runs right onto the sand), where you can obtain a permit to take your vehicle, should you desire, right onto the sand.
Er zijn net genoeg t-shirts en souvenirwinkels om het bescheiden te houden, maar hier vind je ook surfwinkels, eet cafes, designer boetieks en een strandbar. (zie
film
).

There are just enough t-shirt and souvenir shops to keep it real and unpretentious, you will also find surf shops, food cafes, designer boutiques, and a beach bar. (see
film
).
@MK