CHAUTAUQUA
BEZIENSWAARDIGHEDEN/HIGHLIGHTS
Bezienswaardigheden / tips Chautautqua 2021:

1)
Chautauqua
is een prachtig stadje met victoriaanse huizen aan de Chautauqua rivier. In de maanden juni, juli en augustus komen vele bezoekers naar Chautauqua voor lezingen, concerten, opera, ballet uitvoeringen en om te watersporten. Dit mooie stadje is zeker een aanrader als je in de buurt bent maar buiten de zomermaanden valt hier helaas weinig te beleven. Daarom zijn alleen de zomermaanden interessant als je van gezelligheid en entertainment houdt.

2)
Chautauqua Institution
: De Chautauqua instelling is een non-profit onderwijscentrum en zomerresort voor volwassen en jongeren. Het werd in 1874 opgericht door uitvinder Lewis Miller en methodiek bisschop John Heyl Vincent als een onderwijskamp voor zondagsschool leraren. De institution heeft sindsdien elke zomer een uitgebreidde programma aanbod aan kunst, onderwijs, religie en muziek. Het biedt educatieve activiteiten aan het publiek in het zomer seizoen waaronder diverse evenementen, entertainment, theater, symfonie, ballet, opera en beeldende kunsttenttoonstellingen. Uiteraard is dit niet gratis je moet voor de evenementen een kaartje kopen.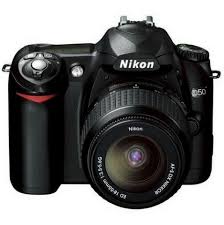 Highlights / tips Chautauqua 2021:

1)
Chautauqua
: Chautauqua is a beautiful little town with Victorian houses on the Chautauqua river. In the months of June, July and August many visitors come to Chautauqua for lectures, concerts, opera, ballet performances and water sports. This beautiful town is definitely recommended if you are in the area but outside the summer months, unfortunately there is not much to do here. Therefore, only the summer months are interesting if you like fun and entertainment.

2)
Chautauqua Institution
: The Chautauqua Institution is a non-profit education center and summer resort for adults and youth. It was founded in 1874 by inventor Lewis Miller and methodist Bishop John Heyl Vincent as a teaching camp for Sunday-school teachers. The Institution has operated each summer since then, gradually expanding its season length and program offerings in the arts, education, religion, and music. It offers educational activities to the public during the season, with public events including popular entertainment, theater, symphony, ballet, opera and visual arts exhibitions. Ofcourse this is not free you have to buy tickets.
De stad
Chautauqua
werd op 11 april 1805 gevormd uit de stad Batavia, maar maakte nog steeds deel uit van Genesee County.

The town of
Chautauqua
was formed on April 11, 1805, from the town of Batavia, while still part of Genesee County.
Chatauqua is een kleine, gesloten gemeenschap aan de oever van het Chatauqua Lake, in het westen van de staat New York, waarvan de bevolking in de zomer verdubbelt als bezoekers aan de beroemde Chautauqua Institution de straten en Victoriaanse huizen bevolken.

Chautauqua is a small, closed community on the banks of the Chatauqua Lake, in the west of New York State, whose population doubles in the summer as visitors come to the famous Chautauqua Institution and Victorian homes.
Het instituut is in 1874 gesticht als opleidingscentrum voor begeleiders van zondagsscholen van de methodisten.

The institute was founded in 1874 as a training center for supervisors of Sunday schools of the methodists.
Daaruit kwam de
Chautauqua
Movement voort die schriftelijke cursussen en lezingen organiseert om kunst toegankelijker te maken.

This resulted in the
Chautauqua
Movement, which organizes written courses and lectures to make art more accessible.
De
stad
is nu een cultureel trefpunt. In het schaduwrijke amfitheater op de campus worden van eind juni tot eind augustus lezingen gehouden, voorstellingen gegeven en kerkdiensten georganiseerd.

The
city
is now a cultural meeting point. In the shady amphitheater on the campus, lectures are held, performances are given and church services are organized from the end of June until the end of August.
Het Palestine Park in Chautauqua.

The Palestine Park in Chautauqua.
Tijdens de zomermaanden beoefenen vele hier verschillende watersporten of liggen ze lekker op het strandje te relaxen aan het

Chautauqua meer

.

During the summer months there are many different water sports here or people are relaxing on the beach at

Lake Chautauqua

.
Vandaag de dag is
Chautauqua
een mooi en gezellig pittoresk dorpje vooral tijdens de zomermaanden.

Today,
Chautauqua
is a beautiful and cozy picturesque village especially during the summer months.

@MK