KEY ISLAMORADA
BEZIENSWAARDIGHEDEN/HIGHLIGHTS
Bezienswaardigheden / tips Key Islamorada 2021:

1)
Theater of the Sea
: Dit is gelukkig geen commerciële organisatie die veel geld wilt verdienen aan bezoekers. De Theater of Sea vangt gewonde dieren op en zorgt ervoor dat ze weer beter worden. Alleen kunnen de meeste dieren niet meer terug in het wild vanwege de verwondingen die ze hadden opgelopen. Je kunt hier met dolfijnen en zeeleeuwen zwemmen en de opbrengst gaat naar onderzoek en de opvang van gewonde dieren. Je kunt van te voren een reservering maken als je met dolfijnen of zeeleeuwen wilt zwemmen. Het parkeren is gratis.

2) Zoals aangegeven is Key Islamorada The Sport Fishing Capital of the World. Als je van vissen houdt is het boeken van een vis tocht echt de moeite waard. Er zijn zoveel charter maatschappijen die deze service aanbieden dat het moeilijk is om de juiste aan te bieden. Ze zijn allemaal even goed.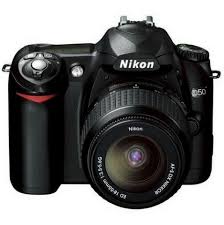 Highlights / tips Key Islamorada 2021:

1)
Theater of the Sea
:

Fortunately this is

not a commercial

organization that

want to earn

a lot of money

from their

visitors.

The

Theater of

Sea

catches

injured animals

and

ensures that they

get better

.

Only the

most animals

can not go back

into the wild

because of the

injuries they

had suffered

.

You

can swim

with dolphins

and

sea lions and

the

money

go to

research

and

the care of

injured animals.

If

you

want to swim

with dolphins or

sea lions you can make a reservation in advance.

The parking is free.

2) A

s

indicated,

Key Islamorada

is t

he

Sport Fishing

Capital of the World

.

If you like

fishing, book a

fish

trip

that is

really

worthwhile.

There are so many

charter companies

that offer this service

that it is difficult

to

provide the right

one

.

They are all

equally good.




Key Islamorada
, ten zuiden van Key Largo is uitgeroepen tot de beste plek voor sportvisserij van de wereld.
Key Islamorada
, south of Key Largo has been voted as the best sport fisheries of the world.

Islamorada bestaat uit zeven eilanden.
Whale Harbor Marina
op Upper Matecumbe Key, ligt vol met charterboten die gebruikt worden voor de jacht op diepzeevis. De partyboten waarop iedereen een plaats kan boeken, nemen ook mensen mee die niet zo ervaren zijn met vissen.
Islamorada
consists of
seven islands
.
Whale Harbor Marina
on Upper
Matecumbe Key
is full of
charter
boats used
for hunting
deep
sea fish.
The

party boats

which anyone can book

a

place on

will also include

people

who are not so

experienced with

fishing.
Islamorada biedt een aantal attracties in aanvulling op het fantastische vissen. Je kunt de wrakstukken van het Nederlands gebouwde schip San Pedro of de Onderwater Coral Gardens zien van zowel de Upper Lower Keys Matecumbe.

Islamorada offers a number of attractions in addition to fabulous fishing. You can explore the wreckage of the Dutch-built ship San Pedro or the Underwater Coral Gardens of both Upper / Lower Matecumbe Keys.
Ook zijn er een aantal zeer mooie resorts zoals
Cheeca lodge
waar je kunt ontspannen en genieten. Wij verbleven drie nachten in het prachtige Cheeca lodge Resort.
Also their are some very nice resorts like
Cheeca lodge
where you can relax and enjoy. We stayed in the beautiful Cheeca Lodge Resort for three nights.
De zwembaden van ons hotel Cheeca Lodge.

The two pools of our hotel Cheeca Lodge.
Een dolfijn dicht aan de waterkant keek ons aan.

A dolphin near the shore looking at us.
Zonsondergang op Key Islamorada.

Sunset in Key Islamorada.

@MK