SKANEATELES
BEZIENSWAARDIGHEDEN / HIGHLIGHTS
Bezienswaardigheden / tips Skaneateles 2021:

1)

Skaneateles

: Het stadje Skaneateles ligt aan Skaneateles Lake aan een van de Finger Lakes. Het ligt ongeveer 65 km ten noord oosten vanaf Ithaca (de grootste stad aan de Finger Lakes). Skaneateles is het mooiste stadje en er is hier volop aanbod van restaurants, boetieks en antiek winkels. Skaneateles Lake staat bekend om het schoonste en mooiste meer van de Finger Lakes regio. Een bezoekje aan deze stad is zeker de moeite waard.

2)

Mid-Lakes Navigation

: Een boottrip over Skaneateles lake is ook zeker een aanrader als je meer van deze omgeving wilt bekijken. De Mid-Lakes Navigation is een van de aanbieders en heeft een leuke geschiedenis. Peter Wiles Sr. kocht het schip de Pat II waar 20 passagiers op kunnen en sloot een contract af om de U.S. post te bezorgen aan de mensen in hun zomerresidenties aan het Skaneateles meer. Al bijna een halve eeuw heeft de familie Wiles het bedrijf gerund, dat is uitgebreid met dagelijkse cruises op het meer van Skaneateles. Er zijn drie verschillende tours en de boten vertrekken vanaf Clift Park in het hartje centrum van Skaneateles. De cruises worden aangeboden vanaf mei tot oktober.

3)

Anyela's Vineyards

: Slechts 7 minuten vanaf het centrum van Skaneateles ligt de wijnproeverij Anyela's Vineyards. Als je van wijn houdt is dit de perfecte locatie hiervoor. Er zijn verschillende proeflokalen en voldoende aanbod van diverse wijnen. Vooral de witte wijn is hun specialiteit. Bovendien zijn er ook vele terrassen met uitzicht op het prachtige meer Skaneateles. Geniet van de heerlijke wijn en stukje kaas met uitzicht op het meer, de prachtige natuur en omgeving.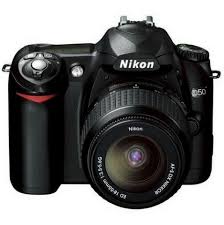 Highlights / tips Skaneateles 2021:

1)

Skaneateles

: The town of Skaneateles is located on Skaneateles Lake on one of the Finger Lakes. It lies about 41 miles (65 km) north-east from Ithaca (the largest city on the Finger Lakes). Skaneateles is one of the most beautiful town and there is plenty of restaurants, boutiques and antique shops here. Also, Skaneateles Lake is known for the cleanest and most beautiful lake in the Finger Lakes region. A visit to this city is definitely worth it.

2)

Mid-Lakes Navigation

: A boat trip on Skaneateles lake is also highly recommended if you want to see more of this area. The Mid-Lakes Navigation is one of the providers and has a nice history. Peter Wiles Sr. purchased the 20-passenger Pat II and acquired the contract to deliver U.S. mail to shoreside summer homes. For nearly half a century, the Wiles family has run the business, which has expanded to include an extensive of daily cruises on Skaneateles Lake. There are three different tours and the boats depart from Clift Park in the heart of Skaneateles. The cruises are offered from May to October.

3)

Anyela's Vineyards

: The wine tasting Anyela's Vineyards is just 7 minutes away from downtown Skaneateles. If you like wine this is the prefect location to taste. There are several tasting rooms and sufficient selection of various wines. Especially the white wine is their specialty. Moreover, there are also many terraces overlooking the beautiful lake Skaneateles. Enjoy the delicious wine and some cheese with a view of the lake, the beautiful nature and surroundings.
Ongeveer 65 km ten noord oosten vanaf Ithaca ligt het mooie plaatsje

Skaneateles

aan Skaneateles Lake. De naam komt van de Iroquois term wat 'lange mooie meer' betekent.

About 41 miles (65 km) north east from Ithaca lies the beautiful town of

Skaneateles

on Skaneateles Lake. The name is from the Iroquois term, which means 'long beautiful lake'.
Het stadje

Skaneateles

is gesticht in 1830 en alles is gemakkelijk te lopen (je hebt in de stad geen auto nodig).

The town of

Skaneateles

was formed in 1830 and everything is easy to walk (you do not need a car in town).
Skaneateles ligt in het noorden van het meer Skaneateles. Het is een stadje met prachtige huizen, een schilderachtig centrum en een van de schoonste

meren

ter wereld.
Skaneateles is on the north shore of Skanetels Lake. It is a village with beautiful houses, a quaint downtown, and one of the cleanest

lakes

in the world.
De meren van de Finger Lakes worden druk bevaren en je kunt er met de postboot mee, die

Skaneateles Lake

bedient, een van de laatste postroutes over water.

The lakes of Finger Lakes are busy and you can take the post boat, which serves

Skaneateles Lake

, one of the last post routes over water.
De straten van het stadje Skaneateles zijn ideaal om te wandelen of op jacht te gaan naar antiek.
De belangrijkste winkelstraten in het stadje zijn Genesee Street (U.S. Route 20), Jordan Road, en Fennel Street.
The streets of the town of Skaneateles are ideal for walking or searching for antiques.
The main commercial streets in the village are Genesee Street (U.S. Route 20), Jordan Road, and Fennel Street.
De straten Genesee en Jordan street zijn de kern van het historiche district in

Skaneateles

en staan bekend om hun mix van winkelcomplexen uit het midden van de 19e en het begin van de 20ste eeuw die tegenwoordig een mix van detail zaken bevatten, waaronder restaurants, boetieks, kantoren in onroerend goederen en banken.
Genesee and Jordan streets, the core of the

Skaneateles

Historic District, are noted for their mix of mid-19th and early 20th century retail buildings which today contain a mix of retailers, including restaurants, boutiques, real estate offices, and banks.
Fennel Street, dat meer een industriële geschiedenis heeft en waar het spoorwegspoor is onstaan en het dorp tot het midden van de 20ste eeuw diende, bevat meer van de autogerichte winkels in het stadje, waaronder een supermarkt, apotheken en een postkantoor.
Fennel Street, which has a more industrial history and was the alignment for the railroad spur that served the village until the mid-20th century, contains more of the village's car-oriented retail stores, including a supermarket, pharmacies, and a post office.
Skaneateles

is ook een geliefde

stad

om in te wonen.



Skaneateles

is also a popular

city

to live in.
Hierboven de St.James Episcopal kerk en uitkijk op
Skaneateles Lake
vanaf de kerk.

Above the St. James Episcopal church and view on
Skaneateles Lake
from the church.

@MK