CHICAGO


BEZIENSWAARDIGHEDEN / HIGHLIGHTS


Bezienswaardigheden / tips Chicago 2021:

1)
Magnificent Mile
: Een stuk van 15 blokken van de North Michigan Avenue ten noorden van de Chicago rivier staat bekend als de Magnificent Mile, zo genoemd vanwege de architectuurhoogstandjes maar ook omdat je er zeer duur kunt winkelen en vanwege de chique hotels. Slenter over de brede, bruisende straat en bewonder intussen gebouwen als het John Hancock Center en de kasteelachtige Water Tower, gebouwd in 1869 en een overlevende van de Grote Brand. Winkel bij Neiman Marcus, Bloomingdale's en Saks Fifth Avenue. Ook zijn hier vele dure restaurants. Dit is Chicago in al haar glitter en het glittert nooit zo veel als tijdens het Magnificent Mile Lights Festival in de winter, wanneer meer dan een miljoen lichtjes over de hele lengte van de boulevard twinkelen.

2
)
Navy Pier
- Als je wil kun je vanaf Grant Park via het Chicago Lakefront Trail naar Navy Pier wandelen, een 1 kilometer lange pier in het Michiganmeer. Navy Pier is een zeer toeristische attractie in Chicago; je vindt er restaurants en fast food ketens, een 46 meter hoog reuzenrad, een IMAX-bioscoop, en een doolhof (Amazing Chicago's Funhouse Maze).

3)
Millennium Park
: Dit grote park en openbare kunst en vermaakruimte is een populaire plek in de stad geworden. Het middelpunt is het door Frank Gehry ontworpen Jay Pritzker Pavilion, waar het residentieorkest Grant Park Orchestra van juni tot augustus gratis zomerconcerten geeft. Vergeet de sculpturen in het park niet, zoals de reflecterende Boon (officieel Cloud Gate genaamd) of het McCormick Tribune Plaza, met zijn gratis schaatsbaan (half november-half maart).


4)
Wrigley Field
: Het op een na oudste honkbalpark in de major league (na Fenway Park in Boston) is Wrigley Field, de plek om te genieten van een wedstrijd. Na de opening in 1914 heeft dit legendarische veld, omgeven door zijn bakstenen muren bedekt met klimop, dat gevoel van intimiteit behouden dat verloren is gegaan in de moderne megastadions. De seizoenwedstrijden zijn van april tot begin oktober.
5) Boottocht - Aan het zuidelijk eind van de Magnificent Mile kun je bovendien uitkijken op de Chicago River en eventueel een boottochtje doen met Wendella. Een boottochtje is zeer de moeite waard, omdat je vanaf de rivier een uniek uitzicht hebt op vele mooie gebouwen en vanaf het Michiganmeer een prachtige blik op de skyline van Chicago.

6) Willis Tower Skydeck: Wat het Empire State Building voor New York is, is de Willis Tower (voorheen Sears Tower) voor Chicago. Hoger kun je in de wijde omgeving niet komen. De wolkenkrabber heeft 110 verdiepingen en het uitzicht over de stad en Lake Michigan vanaf de Skydeck is onvergetelijk. De tickets voor de Skydeck kun je online bestelen en kosten $ 24,00 per volwassen.

7) Untouchable Tours: De Untouchable Tours (oftewel de gangster tour) is een twee uur durende tocht langs historische plekken die een rol hebben gespeeld in het veelbewogen verleden van Chicago. Hoogtepunten zijn onder meer Little Italy, het Biograph Theatre waar gangster John Dillinger werd vermoord. Onder leiding van de gidsen als 'Louie', 'Al Dente' en 'Big Julie' zul je deze tour niet vergeten. Als je van gangster films houdt is deze tour absoluut een aanrader. De ticket prijs is $ 35,00 per persoon. Je kunt korting krijgen met je ANWB kaart.
8) Lincoln Park: Lincoln Park is het grootste groene park van Chicago, een stedelijke oase verspreid over 1200 hectare langs Lake Michigan. Lincoln Park heeft ook dezelfde naam als de aangrenzende buurt. Zowel overdag als in de avonduren is het hier druk met mensen die joggen, hun honden uitlaten en met kinderwagens lopen. Het is ook een van de plaatselijke favoriete plekken voor gezinnen met een gratis dierentuin. Hier vind je gorilla's, leeuwen, tijgers en andere exotische wezens. Bezoek ook de Regenstein African Journey, Primate House en de Nature Boardwalk.

9) Beste reistijd: In de zomer wordt Chicago het meest bezocht, zeker omdat dan het culturele outdoor-seizoen hoogtij viert. In parken en buurten worden de meest uiteenlopende feesten gevierd, die meestal gratis zijn. Over het algemeen zijn mei, juni en september de beste maanden, met warme, heldere dagen zonder al te veel vochtigheid. Van november tot maart is het hier het minst druk vanwege het koude weer.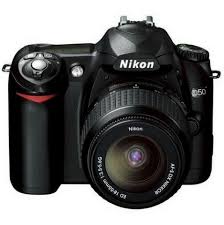 Highlights / tips Chicago 2021:

1)
Magnificent Mile
: A 15-block stretch of North Michigan Avenue to the north of the Chicago River is known as the Magnificent Mile, so named for its architectural delights, but also because it's very expensive to shop and because of its chic hotels. Stroll along the wide, bustling street and admire buildings like the John Hancock Center and the castle-like Water Tower, built in 1869 and a survivor of the Great Fire. Shop at Neiman Marcus, Bloomingdale's and Saks Fifth Avenue. There are also many expensive restaurants here. This is Chicago in all its glitz and it never shines as much as during the Magnificent Mile Lights Festival in the winter, when more than a million lights twinkle along the entire length of the boulevard.
2)
Navy Pier
- If you want you can walk from Grant Park via the Chicago lakefront Trail to the Navy Pier, a 0,6 mijl long pier in Lake Michigan. Navy Pier is a tourist attraction in Chicago; You can find restaurants and fast food chains, a 46-metre high Ferris wheel, IMAX cinema, and a maze (Amazing Chicago's Funhouse maze).

3)
Millenium Park
: This large park and public art and entertainment space has become a popular place in the city. The centerpiece is the Jay Pritzker Pavilion designed by Frank Gehry, where the Residence Orchestra Grant Park Orchestra offers free summer concerts from June to August. Do not forget the sculptures in the park, such as the reflecting Boon (officially called Cloud Gate) or the McCormick Tribune Plaza, a free skating rink (mid-November-mid March).
4)
Wrigley Field
: The second oldest baseball park in the major league (after Fenway Park in Boston) is Wrigley Field, the place to enjoy a game. After opening in 1914, this legendary field, surrounded by its brick walls covered with ivy, has retained that sense of intimacy that has been lost in modern megastadions. The season competitions are from April to the beginning of October.
5) Boat trip - At the southern end of the Magnificent Mile, you can also overlook the Chicago River and possibly do a boat trip with Wendella. A boat trip is very worthwhile, because you have a unique view from the River on many beautiful buildings and from Lake Michigan a stunning look on the skyline of Chicago.

6) Willis Tower Skydeck: What the Empire State Building for New York is, is the Willis Tower (formerly Sears Tower) for Chicago. You cannot go higher in the wide area. The skyscraper has 110 floors and the view over the city and Lake Michigan from the Skydeck is unforgettable. Tickets for the Skydeck can be ordered online and cost $ 24.00 per adult.

7) Untouchable Tours: The Untouchable Tours (or the gangster tour) is a two-hour tour of historic sites that played a part in the eventful history of Chicago. Highlights includes Little Italy, the Biograph Theater where gangster John Dillinger was murdered. You will not forget this tour under the guidance of guides like 'Louie', 'Al Dente' and Big Julie. If you like gangster movies this tour is definitely recommended. The ticket price is $ 35.00 per person.

8) Lincoln Park: Lincoln Park is Chicago's largest green space, an urban oasis spanning 1200 leafy acres along Lake Michigan. Lincoln Park is also the name for the abutting neighborhood. Both are alive day and night with people jogging, walking dogs and pushing strollers. It's also a local family favorite with a free zoo. Filled with gorilla's, lions, tigers and other exotic creatures. Check out the Regenstein African Journey, Primate House and Nature Boardwalk.
9) Best time to travel: Chicago is mainly visited in the summer period, especially when the outdoor cultural season opens. In parks and neighborhoods the most diverse parties are celebrated, which are usually free. In general, May, June and September are the best months, with warm, clear days without too much humidity. From November to March is the least busy period due the cold weather here.
Chicago is de grootste stad in de Amerikaanse staat IIIinois met meer dan 2,8 miljoen mensen, en is de 3de grootste stad in de VS.
Chicago is the largest city in the U.S. state of IIIinois, and with more than 2.8 million people, the 3rd largest
city in the USA.




Het bekende Buckingham fontein in Grant Park, bekend van de tv serie Love and Marriage.
The famous Buckingham Fountain in Grant Park from the tv show Love and Marriage.


Michigan Avenue precies voor het Millennium park.
Michigan Avenue in front of the Millennium Park.


North Michigan Avenue.




North Lake Shore drive at Lake Michigan.




Een parkeergarage waar ruimte is voor duizenden auto's. En onder een garage om je boot te stallen.
A parking garage with space for thousands of cars underneath a garage to park your boat.


Uitkijk op de Chicago rivier.
Overlooking the Chicago river.




The Skyline of Chicago.


Een mooie woonwijk in Chicago.
A beautiful residential area in Chicago.

@MK