SEAPORT


BEZIENSWAARDIGHEDEN / HIGHLIGHTS


Bezienswaardigheden / tips Seaport 2019:

1)
Pier 17
: Pier 17 had drie verdiepingen met winkels, restaurants en eettentjes in een mooi paviljoen. Vanaf de bovenste verdieping had je een prachtig uitzicht op de Brooklyn Bridge en de historische schepen aangemeerd in de haven. Door de storm Sandy in oktober 2012 is een groot gedeelte van de Pier weggeslagen waardoor het oude paviljoen niet meer te redden was. Men is nog steeds bezig om Pier 17 te restoreren en de verwachting is dat Pier 17 weer open gaat in de zomer van 2018. Er zal een restaurant boven op een dakterras gebouwd worden met uitkijk op de Brooklyn Bridge. Tevens zullen er genoeg winkels en eetgelegenheden gebouwd worden.

2)
South Street Seaport Museum
: Tussen pier 15 en 17 liggen historische schepen, waaronder de Peking, een vrachtschip met vier masten uit 1911, en het sleepbootje W.O. Decker en je kunt riviertochtjes maken op de schoener de Pioneer uit 1885. Deze rondvaart duurt 2,5 uur en je vaart door de haven en langs het Vrijheidsbeeld en Governernor's Island. (reserveren vooraf is aan te raden). In het museum vind je ook de grootste collectie privaat in stand gehouden historische schepen in de VS, maar er zijn ook maritieme voorwerpen, kunstobjectem en documenten uit de 19de en begin 20ste eeuw te zien.

3)
Schermerhorn Row
: Deze gebouwen zijn het paradepaardje van Seaport. Ze werden in 1811 door reder en kaarsenfabrikant Peter Schermerhorn gebouwd op een drooggelegd stuk grond langs de rivier en dienden oorspronkelijk als pakhuizen en kantoren. Door de ingebruikname van het veer naar Brooklyn in 1814 en de Fultonmarkt in 1822 werd dit blok erg aantrekkelijk. De Row is gerestaureerd en er zijn nu zowel 24 museum galeries als winkels en restaurants gevestigd.

4)
Titanic Memorial Lighthouse
: In 1913 werd bij de toegang tot de haven bij Water Street een monument opgericht voor de slachtoffers van de Titanic, die op 15 april 1912 tijdens zijn eerste reis van Southampton in England naar New York zonk. In 1968 werd het naar de huidige locatie gebracht. John Jacob Astor, eigenaar van het Astoria Hotel, dat op de plek van het Empire State Building stond, was een van de 1513 mensen die omkwamen tijdens de ramp.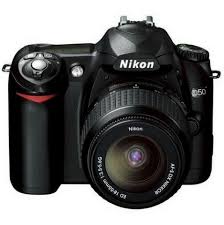 Highlights / tips Seaport 2019:

1)
Pier 17
: Pier 17 had three floors with shops, restaurants and eateries in a beautiful pavilion. From the top floor you had a beautiful view of the Brooklyn Bridge and the historic ships docked in the harbor. Because of the storm Sandy in October 2012, a large part of the Pier was knocked away, so that the old pavilion could not be saved anymore. They are still trying to restore Pier 17 and it is expected that Pier 17 will open again in the Summer of 2018. There will be a restaurant on top of a roof terrace with a view of the Brooklyn Bridge. Also, there will be built plenty of shops and eateries.

2)
South Street Seaport Museum
: Between pier 15 and 17 you will find historic ships, including the Peking, a cargo ship with four masts from 1911, and the tugboat W.O. Decker, you can also make a boat trip on the river with the schooner the Pioneer from 1885. This cruise takes 2.5 hours and you will sail through the harbor and along the Statue of Liberty and Governernor's Island. (reservation in advance is recommended). In the museum you will find the largest collection of privately maintained historic ships in the US, but there are also maritime objects, art objects and documents from the 19th and early 20th century.

3)
Shermerhorn Row
: These buildings are the showpiece of Seaport. They were built in 1811 by ship owner and candle manufacturer Peter Schermerhorn on a reclaimed piece of land along the river and originally served as warehouses and offices. By the commissioning of the ferry to Brooklyn in 1814 and the Fulton market in 1822, this block became very attractive. The Row has been restored and there are now 24 museum galleries, shops and restaurants as well.

4)
Titanic Memorial Lighthouse
: In 1913, a monument was founded at the entrance to the harbor at Water Street for the victims of the Titanic, who sank during his first voyage from Southhampton in England to New York on 15 April 1912. It was brought to the current location in 1968. John Jacob Astor, owner of the Astoria Hotel, which stood on the site of the Empire State Building, was one of the 1513 people who died during the disaster.
De
South Street Seaport
(krijgt nieuwe naam
Seaport District
) werd in de 19de eeuw de 'Street of Sails' genoemd vanwege de vele schepen die hier lagen aangemeerd. Toen de zeilvaart niet langer winstgevend was ging het bergafwaarts met
Seaport
. De wijk is nu gerestaureerd en herbergt een museum en veel winkels en restaurants.



The
South Street
Seaport
(gets new name
Seaport District
) was

called 'Streets of Sails'

in the 19th century

because many

ships

were

docked

here. W

hen the

sailing

was no longer

profitable it

went downhill with
Seaport
.

The district is

now restored

and houses a

museum and

many shops and

restaurants.


Het Pilot House (in het midden) was een oorspronkelijk stuurhuis van een stoomsleepboot, die in 1923 door
New York
Central was gebouwd.



The

Pilot House

(

in the middle)

was

originally

a

wheelhouse

of a steam

tug

and was built

by
New
York
Central
in 1923.


Tegenwoordig is

Seaport

een hotspot voor studenten en jonge mensen die na werktijd hier naar toe komen om gezellig uit te gaan.

Nowadays,

Seaport

is a hotspot for studenst and young people who come here after work to go out in a cozy atmosphere.
Cannon's walk
is een serie gebouwen uit de 19de en 20ste eeuw met terrassen, winkels en een drukke markt.


Cannon's
Walk
is a series of

buildings from the

19th and 20th

century

with terraces

,

shops and a

busy market

.
Seaport ligt vlak bij de
Brooklyn bridge
deze foto's zijn dan ook vanaf Seaport gemaakt.



Seaport

is located near the
Brooklyn
bridge
these

photographs are

also

made

from

Seaport

.
Uitzicht op Brooklyn vanaf Seaport.

View of Brooklyn from Seaport.
@MK