GARDEN OF THE GODS


BEZIENSWAARDIGHEDEN / HIGHLIGHTS
Bezienswaardigheden / tips Garden of the Gods 2021:

1)
Garden of the Gods
:
De Garden of the Gods in het westen van Colorado Springs lokt wandelaars en klimmers met indrukwekkende zandsteenformaties, zoals bogen, overhangende rotsen en balancerende rotsen. Vanaf de parkeerplaats zie je de Kissing Camels, White Rock en Tower of Babel meteen. De torens van de kathedraal en de Sleeping Giant vind je verderop. De toegang tot het park is gratis maar in het hoogseizoen kan het erg druk zijn.

2)
Tour met Gids
: Ee
n twee durende wandeling voor $ 5,00 met gids geeft achtergronden en brengt je op de mooiste plekken.
3)
Rots klimmen
: Voor rotsklimmen heb je een vergunning nodig die je van te voren moet invullen. Je kunt je aanmelden bij het bezoekerscentrum en de tour duurt 1,5 uur en kost $ 69,00 per persoon.
4)
Rock Ledge Ranch Historic Site
: Je vindt hier ook de Rock Ledge Ranch Historic Site, een oude ranch van rond 1880. De entree is $ 8,oo per volwassen.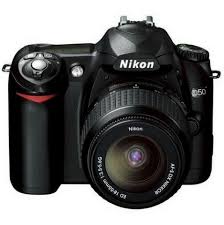 Highlights / tips Garden of the Gods 2021:

1)
Garden of the Gods
: The Garden of the Gods in western Colorado Springs attracts hikers and climbers with impressive sandstone formations such as arches, overhangs and balancing rocks. From the main parking area you'll see the Kissing Camels, White Rock and Tower of Babel right away. The Cathedral Towers and Sleeping Giant are further on. Access to the park is free but it can be very busy during high season.
2)
Guided tour
:
A two-hour guided walk for $ 5.00 provides background information and takes you to the most beautiful places.
3)
Rock climbing
:
Rock climbing requires a permit that you need in advance. You can register at the visitors center and the tour takes 1.5 hours and costs 69.00 per person.

4)
Rock Ledge Ranch Historic Site
: You will also find the Rock Ledge Ranch Historic Site, an old ranch from around 1880.The entrance fee is $ 8.00 per adult.
Aan de westkant van Colorado Springs vormt de Garden of the Gods een bijzondere uitwas van het gesteente.
In het visitor center wordt een informatieve film vertoond.

On the west side of Colorado Springs, the Garden of the Gods is a special wash of the rock. An informative film is shown in the visitor center.
Een zijweg van Highway 24 voert door een spectaculair rotslandschap met bijnamen als Sleeping Giant,
Kissing Camels, White Rock en Tower of Babel
.

A side road of Highway 24 leads through a spectacular rocky landscape with nicknames such as Sleeping Giant, Kissing Camels, White Rock and Tower of Babel.
Het is een
complex
van 13 keienpieken en stijgende rode rotstoppen, toegankelijk via een netwerk van betonnen wegen en paden.

A
compound
of 13 bouldered peaks and soaring red-rock pinnacles accessed by a network of concrete paths and trails.
Het is een geweldige
plek
voor gezinnen en
herten
komen tevoorschijn uit de bosjes (zie
film
).

It's a great
place
for families and resident
deer
prance among the brush (see
film
).
Dit
land
werd oorspronkelijk in 1879 door Charles Elliot Perkins gekocht (zie
film
).
This
land
was originally purchased in 1879 by Charles Elliot Perkins (see
film
).
Hij had er altijd al een officieel openbaar
park
van willen maken en zijn kinderen voerden zijn wensen na zijn dood uit.
Het werd een
park
in 1909.
He'd always wanted to make it an official public
park
and his kids carried out his wishes after his death. It became a
park
in 1909.
Voor de duidelijkheid, dit is geen wilderniservaring maar het is er wel prachtig.
To be clear, this is not a wilderness experience, but it is beautiful.
De Garden of the Gods Park is populair om te wandelen, rotsklimmen, mountainbiken en paardrijden.
The Garden of the Gods Park is popular for hiking, rock climbing, road and mountain biking and horseback riding.
Het trekt meer dan twee miljoen bezoekers per jaar, waardoor het het meest bezochte
park
van de stad is.
It attracts more than two million visitors a year, making it the city's most visited
park
.
@MK