RICHMOND
BEZIENSWAARDIGHEDEN / HIGHLIGHTS


Bezienswaardigheden / tips Richmond 2021:

1)
Richmond
: Sinds 1780 is Richmond de hoofdstad van het Gemenebest van Virginia. Het was hier tijdens de Amerikaanse Revolutie dat patriot Patrick Henry zijn beroemde 'Geef me vrijheid, of geef me de dood! toespraak hield. Maar Richmond is het meest opmerkelijk omdat het tijdens de burgeroorlog van 1861 tot 1865 diende als de hoofdstad van de afgescheiden Confederate States of America. Ironisch genoeg is Richmond nu een etnisch diverse stad, met een levendige Afro-Amerikaanse gemeenschap. Natuurlijk scheurt het aantrekkelijke fineer van diversiteit al snel genoeg in lelijke inkomensverschillen; de meeste Afro-Amerikaanse buurten lijken depressief vergeleken met chique wijken aan de oost- en westkant van het centrum. Deze stad worstelt ook met het herdenken van zijn controversiële geschiedenis. Maar uiteindelijk is Richmond een gastvrije, warme traditionele zuidelijke stad die langzaamaan wordt opgenomen in het internationale milieu van de Northeast Corridor.

2)
Virginia Capitol Building
: Het Capitol Building, dat door niemand minder dan Thomas Jefferson zelf is ontworpen, was het eerste neoclassicistische bouwwerk in Noord-Amerika. Het gebouw werd in 1788 voltooid. In de Rotunda van het Capitol Building staat het beroemde standbeeld van George Washington, dat door Jean Antoine Houdon is vervaardigd. Het is overigens het enige standbeeld waarvoor Washington werkelijk heeft geposeerd. Het parlementsgebouw bevindt zich bij 9th Street en Grace Street. Er zijn dagelijks rondleidingen.

3)
Canal Walk
: De 2 km lange Canal Walk aan het water tussen de James River en de Kanawha (ka-naw) en Haxall Canals is een mooie manier om een tiental hoogtepunten uit de geschiedenis van Richmond te zien. Aan het einde van de trail sta je boven de Historic Falls of the James, dit is een 11 kilometer lange strook waar de rivier 0,032 km in hoogte zakt en het centrum van Richmond kruist.

4)
White House of the Confederacy
: The museum and White House of the Confederacy, 1201 East Clay Street, beschikt over Amerika's grootste verzameling memorabilia die betrekking hebben op de zuidelijke Confederatie. Een ticket voor een volwassen kost $ 10,00.

5)
Maymont
: Maymont is een Amerikaans landgoed van 30 hectare, een buitengewoon geschenk dat aan de gemeenschap werd geschonken door James en Sallie Dooley die er van 1893 tot 1925 woonden. Of het nu gaat om een wandeling door de Italiaanse en Japanse tuinen, een rondleiding door het landhuis, kijken naar spelende rivierotters of een geit aaien, er is voor elk wat wils. Een bezoek aan het park is gratis, maar een donatie is meer dan welkom.

6)
Lewis Ginter Botanical Garden
: Lewis Ginter Botanical Garden is een 50 acres, botanische tuin in Richmond. Het beschikt over een serre, een bibliotheekcafé en een theehuis-restaurant. Er is ook een kleine cafetaria en een cadeauwinkel. Deze plek is het hele jaar door prachtig. Zeker tijdens de Christmas Light Show. De dagelijkse toegang is $ 14 voor volwassenen, $ 11 voor senioren, $ 8 voor kinderen (leeftijd 3-12), onder de 3 jaar is gratis.

7)
Carytown
: Bezoek de gezellige wijk Carytown. Carytown is een lange winkel straat (W Cary Street) in koloniale stijl. Hier vind je voornamelijk kleine winkels (nauwelijks grote ketens) met diverse waren variërend van kleding tot leuke kleine hebbedingetjes. Ook vind je hier voldoende gezellige restaurants en cafés.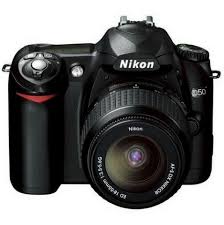 Highlights / tips Richmond 2021:

1)
Richmond
: Richmond has been the capital of the Commonwealth of Virginia since 1780. It was here during the American Revolution that patriot Patrick Henry gave his famous 'Give me Liberty, or give me Death! speech. But Richmond is most notable for serving as the capital of the secessionist Confederate States of America during the Civil War from 1861 to 1865. Ironically, Richmond is now an ethnically diverse city, with a vibrant African American community. Of course, the attractive veneer of diversity cracks soon enough into ugly income disparities; most African American neighborhoods seem depressed compared with upmarket areas on the East and West ends of the center. This town also grapples with memorializing its controversial history. But in the end Richmond is a welcoming, warm traditional Southern city that is slowly being absorbed into the international milieu of the Northeast Corridor.

2)
Virginia Capitol Building
: Designed by none other than Thomas Jefferson himself, the Capitol Building was the first neoclassical structure in North America. The building was completed in 1788. In the Rotunda of the Capitol Building is the famous statue of George Washington, created by Jean Antoine Houdon. Incidentally, it is the only statue for which Washington has actually posed. The Parliament Building is located at 9th Street and Grace Street. Daily, there are guided tours.

3)
Canal Walk
: The 1.25-mile waterfront Canal Walk between the James River and the Kanawha (ka-naw) and Haxall Canals is a lovely way of seeing a dozen highlights of Richmond history. At the end of the trail you are standing over the Historic Falls of the James, an approximateley 7-mile stretch where the river drops 105 feet in elevation as it crosses the fall line in downtown Richmond.

4)
White House of the Confederacy
: The Museum and White House of the Confederacy, 1201 East Clay Street, features America's largest collection related to the Southern Confederacy. An adult ticket costs $ 10.00.
5)
Maymont
: Maymont is a 100-acre American estate, an extraordinary gift given to the community by James and Sallie Dooley who lived there from 1893 to 1925. Wether strolling in the Italian and Japanese gardens, touring the mansion, watching river otters at play, or petting a goat, there is something for everyone to enjoy. A visit to the park is free but a donation is more than welcome.

6)
Lewis Ginter Botanical Garden
: Lewis Ginter Botanical Garden is a 50 acres, botanical garden in Richmond. It features a conservatory, library cafe and tea house restaurant. There is also a small cafeteria and a gift shop. This place is beautiful all year long. Especially during the Christmas Light Show. Regular daily admission is $14 for adults, $11 for seniors, $8 for children (age 3-12), under age 3 are free.
7)
Carytown
: Visit the cozy neighborhood of Carytown. Carytown is a long colonial style shopping street (W Cary Street). Here you will mainly find small shops (hardly any large chains) with various goods ranging from clothing to nice little gadgets. You will also find plenty of cozy restaurants and cafes here.
Richmond
is niet alleen de hoofdstad van Virginia, maar ook het centrale punt van de staat. Het is een stad met vele historische bezienswaardigheden en musea.
Richmond
is not only the capital of Virginia, but also the central point of the state. It is a city with many historical sites and museums.




De
hoofdstad
van Virginia ontwikkelde zich in de loop van zijn geschiedenis tot een kleine historische schatkamer. Na het Capitol in Annapolis is het State Capitol in
Richmond
in 1788 volgens de plannen van Thomas Jefferson gebouwd het op één na oudste nog gebruikte parlementsgebouw in de VS.

Over the last years the
capital
of Virginia developed itself into a small historical treasure. After the Capitol in Annapolis, the State Capitol in
Richmond
, built in 1788 according to plans by Thomas Jefferson, is the second oldest used parliament building in the US.




Het Virginia Washington Monument, ook wel bekend als het Washington Monument, is een 19e-eeuws neoklassiek standbeeld van George Washington op het openbare plein in
Richmond
, Virginia. De hoeksteen van het monument werd gelegd in 1850 en het werd het tweede ruiterstandbeeld van Washington dat in de Verenigde Staten werd onthuld (na het standbeeld in Union Square, New York City, onthuld in 1856). Het was pas in 1869 voltooid.

The Virginia Washington Monument, also known as the Washington Monument, is a 19th-century neoclassical statue of George Washington located on the public square in
Richmond
, Virginia. The cornerstone of the monument was laid in 1850 and it became the second equestrian statue of Washington to be unveiled in the United States (following the one in Union Square, New York City, unveiled in 1856). It was not completed until 1869.




Het Virginia Civil Rights Memorial is een monument ter herdenking van protesten die hebben bijgedragen aan desegregatie van scholen in de staat. Het monument werd in juli 2008 geopend en bevindt zich op het terrein van het Virginia State Capitol. Het bevat achttien standbeelden van leiders of deelnemers aan de Civil Rights Movement aan vier zijden van een rechthoekig granieten stenen blok waarop citaten zijn uitgehouwen. Het monument is ontworpen door Stanley Bleifeld, die werd gekozen door de commissie voor de bouw van het monument.
The Virginia Civil Rights Memorial is a monument in Richmond, Virginia commemorating protests which helped bring about school desegregation in the state. The memorial was opened in July 2008, and is located on the grounds of the Virginia State Capitol. It features eighteen statues of leaders or participants in the Civil Rights Movement on four sides of a rectangular granite stone block onto which are carved quotes. The memorial was designed by Stanley Bleifeld, who was chosen by the commission behind the construction of the monument.


Richmond
werd in 1637 aan het uiteinde van het bevaarbare deel van de James River gebouwd. De
stad
heeft zich ontwikkeld tot een groot commercieel, financieel en cultureel centrum (zie
film
).
Richmond
was built at the end of the navigable section of the James River in 1637. The
city
has developed into a major commercial, financial and cultural center (see
film
).




The Wickham House, ook wel bekend als het Wickham-Valentine House, is een historisch huismuseum aan East Clay Street (zie
film
).

The Wickham House, also known as the Wickham-Valentine House, is a historic house museum on East Clay Street (see
film
).




De
Canal Walk
strekt zich uit over 2 km (1,25 mijl) langs de James River en de Kanawha en Haxall Canals en presenteert de eeuwenlange geschiedenis van Richmond. De oude waterkrachtcentrale is versierd met een galerij met muurschilderingen op straatkunst.

Stretching 1.25 miles along the James River and the Kanawha and Haxall Canals, the
Canal Walk
presents centuries of Richmond's history. The old hydroelectric plant is adorned with a gallery of street art murals.




De fietsvriendelijke
Canal Walk
verbindt de Virginia Capital Trail en de Low Line-tuinen in het oosten met Brown's Island en Belle Isle in het westen. (zie
film
).

The bike-friendly
Canal Walk
connects the Virginia Capital Trail and Low Line gardens on the east to Brown's Island and Belle Isle on the west. (see
film
).




Hangend over de James River vind je de
Potterfield bridge
, dit is een populaire fiets- en wandelbrug. (boven op de
film
).

Hanging over the James River you will find the
Potterfield bridge
, this is a popular biking and walking bridge. (above on the
film
).




De geschiedenis wordt geïnterpreteerd door middel van medaillons, monumenten en exposities.

History is interpreted through medallions, monuments and exhibits.


Uitkijk
op de James rivier en
Richmond
.


View
of the James River and
Richmond
.

@MK